While on one side we are struggling with the current health pandemic, on the other side, we know that mother earth is suffering due to an increase in pollution. There are several day-to-day activities that add up to the existing pollution on earth. Hence, we affairs like weddings, we as responsible citizens should not take any further toll on our planet.
The solution is an eco-friendly wedding. Not only it is a great way to save the earth, but also to save money on unnecessary decoration, cutlery and of course, couture. If you are someone, who is looking for a minimalistic and sustainable red saree for her big day, you have landed on the right page. Here are some great options for you.
A Plain Red Organic Cotton Saree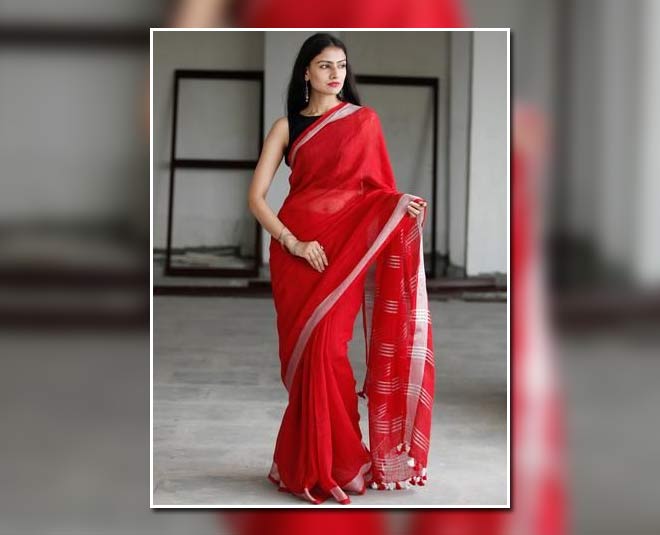 If you want to do your bid to save our planet, reach out for the organic cotton couture that is responsible for producing less than 94 per cent greenhouse emissions. Besides it helping nature to bloom, the fabric is super comfortable and light, which is great for a summer wedding. The solid red colour will look great on any Indian tone. All you need to do is accessorise it with the right jewellery to achieve a subtle bridal look.
Traditional Recycled Cotton Old Rose Pink Saree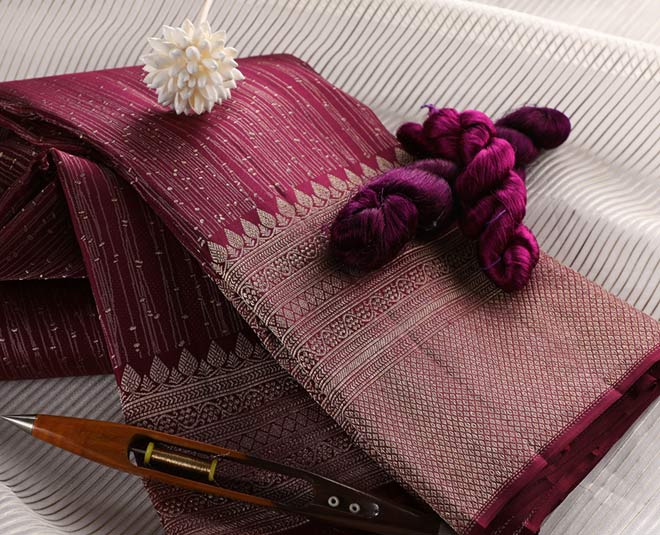 The fabric waste is massively increasing and it also is creating a lot of problems. The easiest and the most efficient way to deal with it is by upcycling or recycling the existing fabric. You can do this with your heirloom pieces, or can simply buy a recycled bridal piece. Something like this old rose pink saree will appear stunning on a bride. It has the right amount of bling and charm to make you stand out. Pair this with gold or diamond sets to complete your look.
An Embroidered Organic Bamboo Saree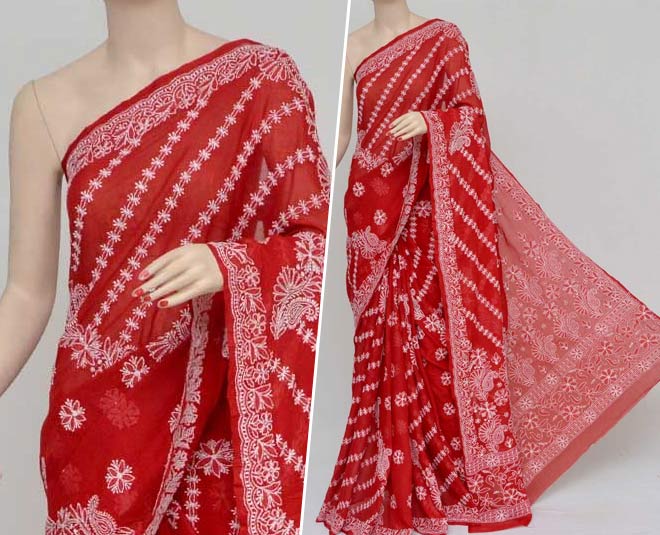 One thing that we know about bamboo is that it grows really fast and is 100 per cent organic. In fact, bamboo sarees are quite popular in some parts of the country. They are available in different shades and designs. When it comes to bridal fashion, you won't be disappointed. At a very reasonable cost, you can buy a gorgeous organic bamboo saree that comes with stunning embroidery. Style it with kundan, or temple jewellery and make statement.
Elegant Red Recycled Polyester Saree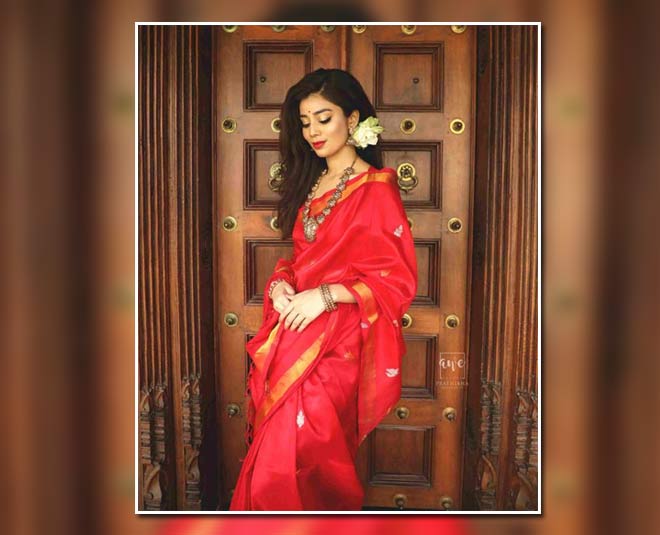 While polyester is not completely sustainable, it is a great way to recycle the existing plastic pollution on earth. If you're planning to pass down your bridal couture to the next generation, perhaps a recycled polyester saree is one of the best options. Invest in something that has the right amount of glamour and charm, to make you look regal. Club the saree with navratan jewellery and shine bright.
Don't Miss: Wedding Day Essentials: Don't Forget To Carry These Items On Your Big Day
Regal Soy Silk Bridal Saree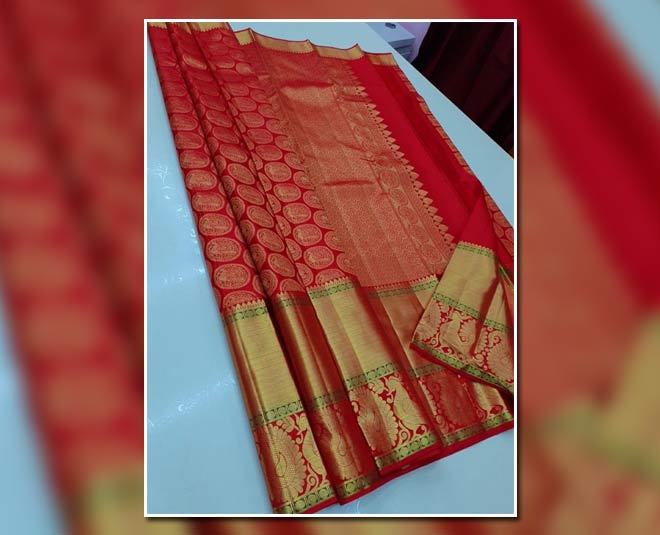 Unlike the regular silk saree, soy silk is garnering much popularity for being cruelty-free. It has the same chic look, that comes with not harming any living being. Silk sarees have been an integral part of Indian bridal fashion for ages. Almost everyone's mum must have received at least one great silk saree at her wedding. There no way you wouldn't be looking high-fashion and striking donning an astonishing red soy silk saree on your wedding.
Don't Miss: Kareena Kapoor's Wedding Sharara Is A Royal Heirloom Dress Worn By 3 Pataudi Generations
Do let us know if you included these fabrics in your wedding attired by commenting on our Facebook page. Stay tuned to HerZindagi for more such stories.