Love wearing chokers? Yes, we all do. It has been one of the hottest trends of late 2016 and 2017; however the history of choker necklace goes back hundreds of years. This fascinating crafty piece of art has not only acquired a safe place in vanity but attracted lot more women time to time. Its uniqueness and design can be of various kinds such as ribbon, bejeweled, velvet and tattooed. Surprisingly, this close-fitted against the neck jewel has remained the same in terms of style.
Going by the pages of history, chokers were crafted by the Sumerian artisans (the earliest known civilization in the historical region of southern Mesopotamia) in 2500 BC and moving little later in the First Century AD, chokers have been referred as a common women's accessory. Did you know this little piece of necklace has a long hidden history behind? Not really. Historically, one can witness the evolution of chokers into different circumstances, during the French Revolution in 1798; several women wore red ribbons around their neck to pay homage to those who lost their lives at the guillotine (an apparatus designed for efficiently carrying out executions by beheading).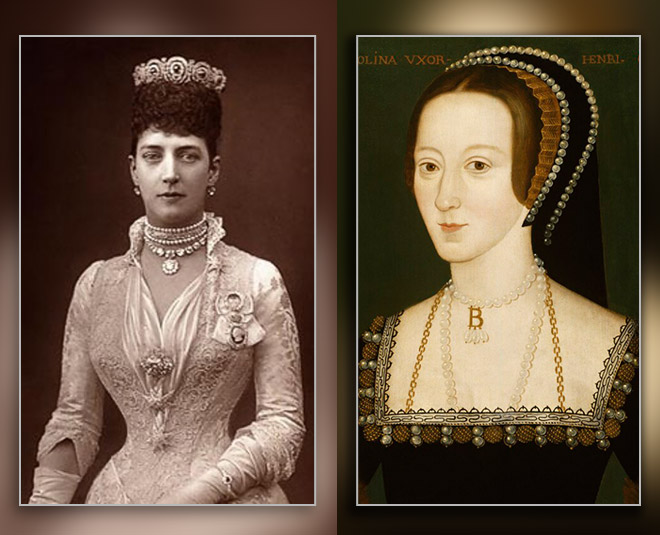 While choker had some links with prostitutes back in 1860, the royals of Victorian era continued to wear this attractive jewellery without much inhibition. It can be clearly seen in the paintings of Anne Boleyn and princess Alexandra of Denmark. Reportedly, Queen Alexandra often used to wear chokers in order to hide the scar on her neck. At this era, chokers became a favourite of wealthy women and were quite a style statement.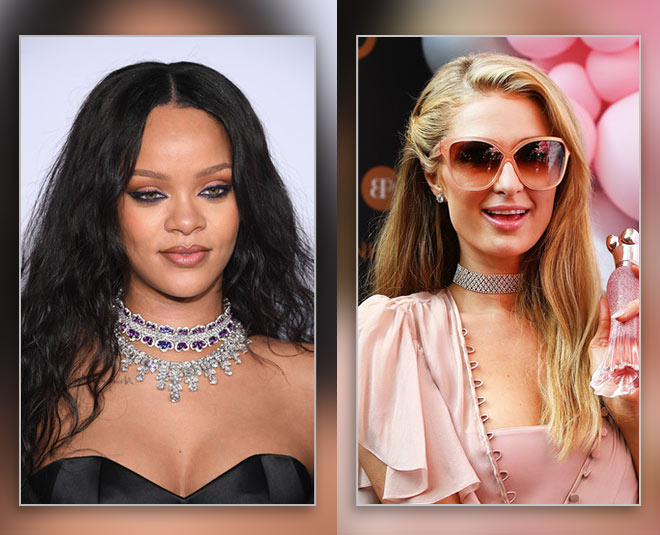 After going a bit down on fashion scale, chokers made a remarkable comeback in 1940 and termed as 'dog collars'. Moreover women had more options and variants to wear this neckpiece in the form of lace, ribbon, velvet, pearls and even diamonds.
In 1990, many top celebrities were started sporting chokers and made this neckpiece much popular all over again. From American actress Gwyneth Paltrow to singer Rihanna, socialite Paris Hilton grabbed limelight for wearing a three inches of Swarovski around her neck, in 2002.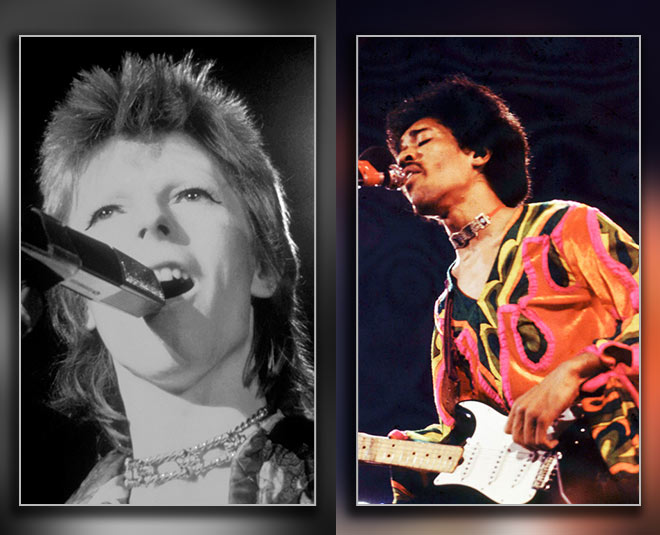 Chokers did not remain confined to women only, if you check history and observe a little, rock stars such as Jimi Hendrix, David Bowie and Mick Jagger were also seen wearing chokers in the 70s. Isn't that amazing? Yes, it is. This beautiful example of gender bender is quite worthwhile to be noticed, where men experimented in terms of jewellery and rocked it like a boss.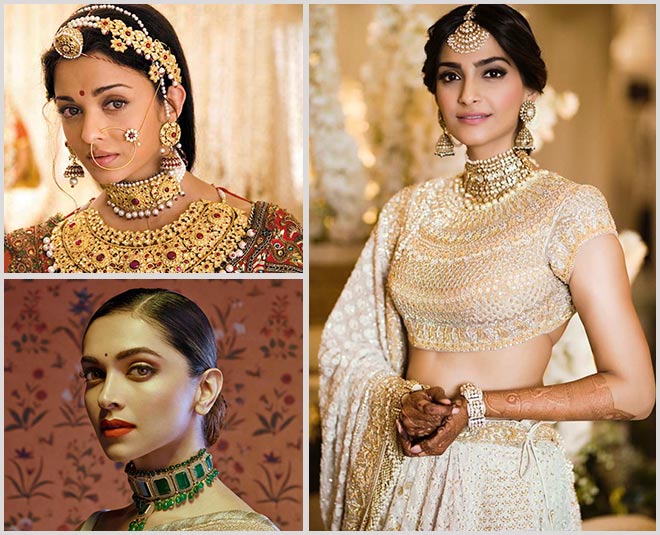 Chokers are quite famous in Indian culture as well, from our movies to every household, this neckpiece has been the most desired accessory for many women. Be it Deepika Padukone, Sonam Kapoor or Aishwarya Rai Bachchan, these top divas can't stop flaunting their love for choker. 'Bajirao Mastani' actor Deepika Padukone opted for a heavy choker neckpiece on her wedding day too.
Read More: Benefits Of 'Gur' or Jaggery That You Could Utilise This Festive Season
What now? Today's chokers are a mix of textures, colours, materials and generally made of heavy chains, brass or stripes. This compelling neckpiece is back in trend and compelling women of every age. It is impressive to learn how the chokers came into existence and the way this piece of art evolved over a period of time. Needless to say, chokers will remain a must-have accessory for years to come. This one jewellery will never fall out of fashion and history is proof.