The COVID-19 pandemic disrupted India's education big-time. However, many took this crisis as an opportunity to bring about change.
Due to the pandemic, we had to bid goodbye to the traditional teaching methods and switch to e-learning and other teaching modes as the schools got shut. This came as a big challenge for parents, especially those who had children between 0-5 years of age.
It is believed that the majority of a child's brain growth happens during this age and with the lockdown, parents were not left with a lot of options.
That's when the duo, Pooja Midha, and Kavitha Mohammad, Co-Founders, WonderHood thought of introducing an interactive solution for parents. The two founders work on launching a balanced solution for parents which includes interactive content, toys, and live teacher sessions to help their kids get early learning at home.
We spoke to the entrepreneur duo and asked them what challenges came their way while curating the brand, tips for parents, and a lot more. Read on.
COVID-19's Impact On Education System
WonderHood co-founder, Pooja Midha shared, "The pandemic has altered the fabric of society in many different ways. While it has left no sector untouched, the impact on children in how they learn and play has probably been the most drastic. It has been more than a year now and the end is still not in sight for children."
"Pandemic has left many digital traces behind and for good. Parents have been able to experiment with and validate the role of technology as a life skill in this digitally native segment (children). As long as a child's multiple intelligences (physical, motor, sensual, listening, speaking etc) are adequately stimulated through digital, and that too in moderation, it is here to stay. The learning goes on and the approach doesn't have to stick to traditional formats and delivery models. Parents have been able to experience and accept that change through the outcomes and changes they are seeing in their children," shared Kavitha Mohammad, Co-Founder, WonderHood.
Challenges In Curating The Learning Programs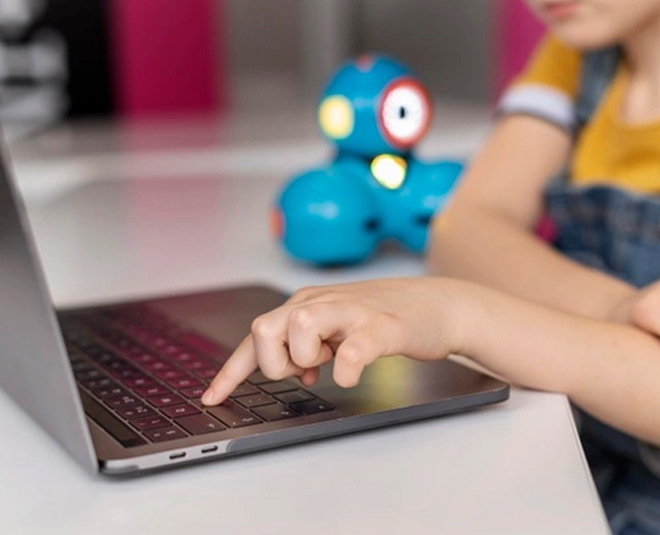 Now that education is at home, the needs have indeed changed and the entrepreneur duo had to work hard to curate a programme that could meet the real needs and it was done after working along with parents and children of the age group.
Pooja Midha shared, "Pre-school children are very unique and of course very special! Their needs, their ways of learning are very different from those of the other age groups. For example, unlike older children, pre-school children cannot be engaged only virtually. For them, the world is very physical. They learn through their senses by touching, seeing, holding, doing and not just by looking at a screen or doing activity sheets."
Parents Guide To Help Their Children Cope-Up With Education At Home
Learning at home is clearly different from being at school and meeting the gap is the key challenge for the parents at the moment. Talking about the same, the co-founders shared how parents can help cope with their children as they learn at home.
They said, "Parents being around at home to assist children in learning is a pleasure for both children and parents themselves. They now become active participants in learning which is a huge part of a child's routine and day. Parents can help indulge in positive parenting by focusing on positive aspects of being together rather than focusing on the disruptions caused by the pandemic."
Giving The Right Environment To Children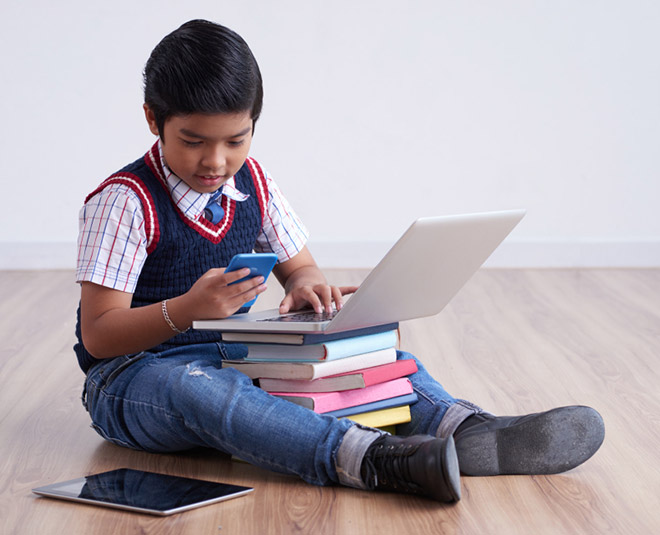 Lastly, we asked the co-founders to share some tips for parents who are currently managing the studies of their children at home during the pandemic.
Study Set-Up At Home
The co-founders shared that a set-up which could even be a simple table -chair or a corner in a room, quiet learning time as per the family's routine is an easy way parents can enable a learning environment for their children.
Parents Should Maintain A Balance
They further shared that by being always around the kids, parents should not take away their freedom to do things independently. Parents should find the delicate balance between helping vs. making their children dependent on them for every little problem.
Healthy Routine For Kids
They further shared that it is important for the parents to maintain a healthy routine and time for their children.
Tell us if you liked reading this story on our Facebook page. For more such exclusive interviews, stay tuned!