Who doesn't want to indulge in desserts without feeling guilty about ditching a healthy diet? And, what if we tell you that it's possible to stay fit yet have your favourite dessert, like a cheesecake? If we have already made your mouth water by now, then let us just quickly take you through a healthy and easy-to-follow recipe shared by none other than the celebrity trainer Yasmin Karachiwala. She's is the reason behind the fittest bodies of the divas in the Bollywood industry. Yasmin is quite active on her Instagram handle and often shares posts on different workouts and easy-to-prepare nutritious recipes. Here's how to make her healthy cheesecake recipe at home.
Ingredients
For The Base
2 Cups Raw Almonds
1/4 Tsp Salt
3 Tsp Jaggery Syrup
For The Filling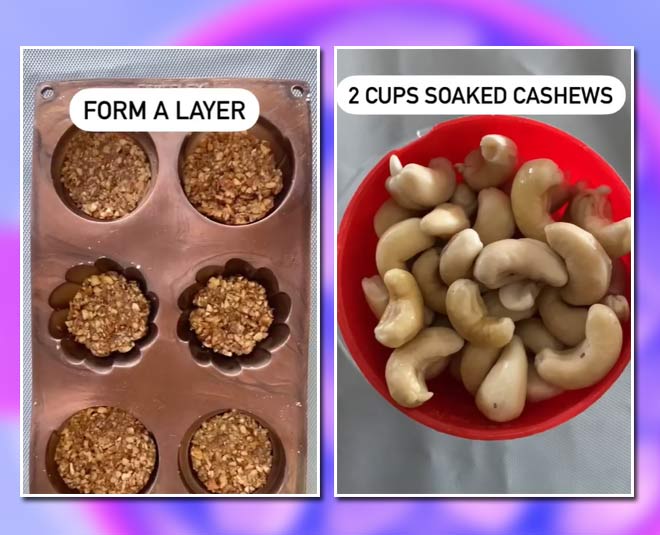 2 Cups Soaked Cashews
1/2 Cup Coconut Cream
1/2 Cup Jaggery Syrup
1/4 Cup Lemon Juice
1 Tsp Vanilla Essence
1 Cup Mangoes
How To Make?
To Prepare The Base
Yasmin shared, to prepare the base you will first need to add the Raw Almonds, Salt, and Jaggery syrup into a blender. Once it's well combined Let out a thin layer of the crust in your cupcake mould.
To Prepare The Filling
For the filling Yasmin further mentioned in her post to add the soaked cashews, coconut cream, jaggery syrup, lemon juice, vanilla essence. Once it's combined well, add half of the mixture into the mould for the second layer.
To Prepare The Third Layer
Blend the Mangoes in the remainder as the third base.
Freeze for at least 3 hours and enjoy!
Don't miss: Beat The Heat With Yasmin Karachiwala's Secret Nimboo Paani Recipe
Let's Look At The Benefits Of This Recipe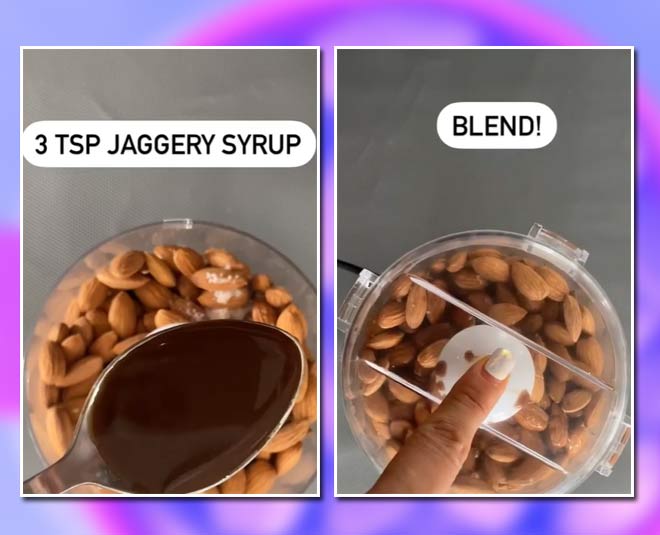 Raw Almonds
This healthy cheesecake is prepared with raw almonds which are highly nutritious and loaded with healthy fats, antioxidants, and various important vitamins and minerals. Almonds are also loaded with monosaturated fats and fibers.
Almonds are a great source of magnesium that boosts hair growth, and also provides important nutrients for the hair follicles for making your hair strands stronger and reducing hair fall.
Jaggery Syrup
Jaggery syrup is a great alternative to your regular white sugar which isn't good for your overall health. Jaggery syrup works as a natural detox as it helps the body to flush out all the harmful toxins and keeping your liver clean and healthy. Jaggery is also known for building immunity in the body to combat infections.
Cashews
Cashew nuts are not the most delicious dry fruits but are also loaded with healthy fats, fiber, and plant-based protein. It provides your body with enough energy and is great for maintaining the health of your brain and bones. Cashews are also known for boosting immunity in the body too.
Coconut Cream
Coconut cream or milk is great for achieving healthy skin and hair. Coconut cream consists of MCT fatty acids, proteins, carbohydrates, and magnesium. It is also a great source of potassium which is important for maintaining the overall health of the cells in your body.
If you liked this article then please share your views on our Facebook page. Stay tuned to Herzindagi for more such stories.