Should I have roti or rice? This is the eternal question for every Indian whether they are confused about their choice of taste or watching their weight. While some rule in favour of rice as it seems more filling, others believe that roti is light on the tummy. Let's settle this debate once and for all today by going deep into this ultimate food comparison.
Comparison Between Roti And Rice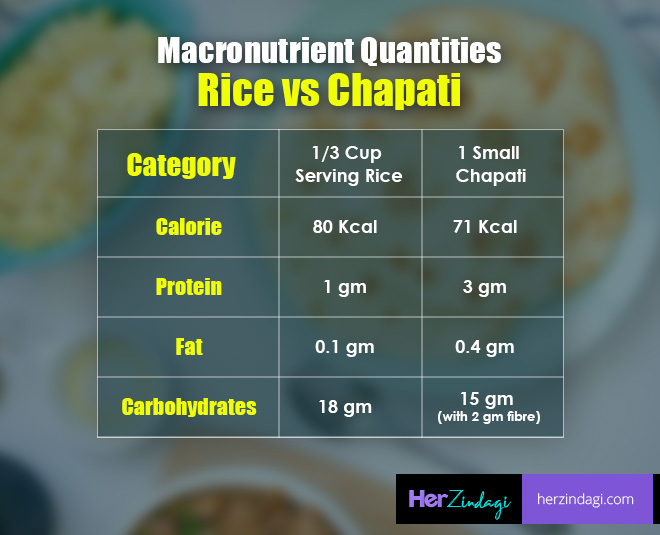 The carbohydrate levels and calorific value of roti and rice is the same.
A chapatti packs more proteins and fibre as compared to a similar quantity of rice.
Starch content of rice makes it easier to digest as compared to roti. So if you have major digestion problems, you know what to choose.
Since roti gets digested slowly, you feel satiated for a longer time so hunger pangs are less which can help you if you are watching your weight.
A serving of roti has calcium and more proteins, fibre phosphorus, iron and potassium than rice. Rice has more vitamin B9 or folate and no calcium or sodium. Those on a low sodium diet should have less chapatis.
The glycemic index of wheat and rice is similar so they raise the blood sugar to the same level.
As for healthier versions of roti and rice, it is preferable to have brown rice and wholewheat atta roti or multigrain atta roti.
Don't Miss This: Rasgullas Or Gulab Jamun–Which Is Healthier?
So What's The Verdict In One Sentence?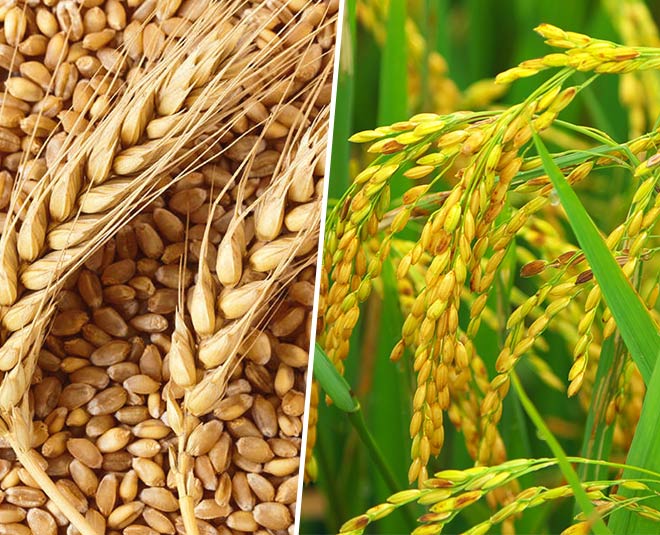 As is the case with any staple food, the portion size matters so have roti and rice depending on the condition of your body. Because that's what a balanced diet means. Having a maximum of 4 chapatis in a day would be ideal and the meal should be consumed on time.
In case you are allergic to gluten, only then you need to stay away from breads. As for people who have major water retention issues or asthma, it is better for them to have lesser quantity of rice.
Want to learn more about healthy foods for weight loss, digestive benefits of flowers, workout comparisons and more? Then keep following Her Zindagi.