Raisin Paratha: How To Make And Health Benefits
Raisins are loaded with nutrients and an easy way to add them to your diet is by using them to make parathas.
If you ask me what's that one thing I love about winter season, I will say food. After all, the chilly season brings along a wide variety of foods - right from those seasonal greens to stuffed parathas to ladoos and so much more.
A lot of us kick-start our mornings with homemade stuffed parathas during the winter season. They taste just so good and are super filling, just what we need to keep ourselves going through the day on lazy winter days. Right?
Well, if you are hunting for stuffed paratha recipes then we have just the perfect option for you. I recently tried making this one at home myself and it turned out to be amazing!
Raisin Or Kishmish For Health
If there is one dry fruit you should definitely add to your stuffed paratha this season then it should be raisins or kishmish. Raisins are packed with nutrition. They are basically dried grapes which are loaded with nutrients such as vitamins, minerals, antioxidants, polyphenols, phytonutrients and many other dietary fibers which can do wonders for your health. They have mulitple health benefits and one should add them to their daily diet to enjoy these health benefits.
Raisins helps improve digestion. They prevent digestion related issues like constipation, diarrhea, indigestion among others.
The anticarcinogenic benefits of raisins are believed to prevent cancer.
Popping some raisins everyday can help keep your blood pressure levels in check.
Raisins have antibacterial, antiviral, and antifungal properties which keep health issues at bay.
Raisin Or Kishmish Paratha During Winter Season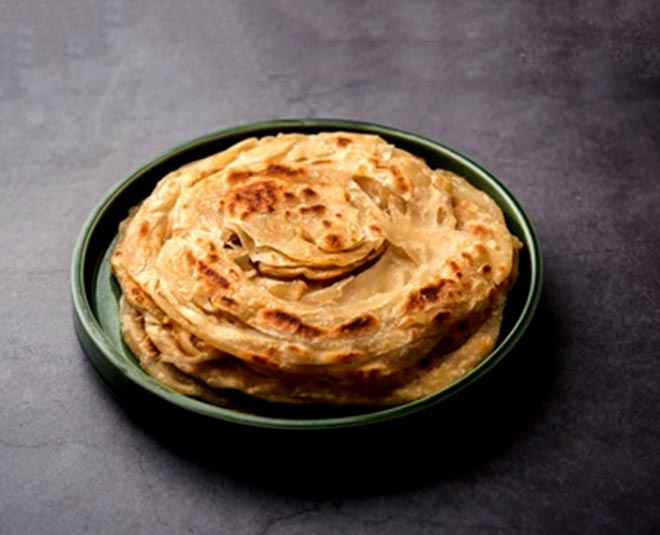 Nutritionist Ekta Soodshared that raisin or kishmish paratha is traditionally eaten in cold places. Most people consume raisin paratha in winters with ghee and cinnamon as they keep the body warm and also curb sugar cravings which are quite common during chilly season.
Don't Miss: Raisin Water Is Packed With Antioxidants, Read Its Health Benefits
How To Make Raisin Or Kishmish Paratha At Home?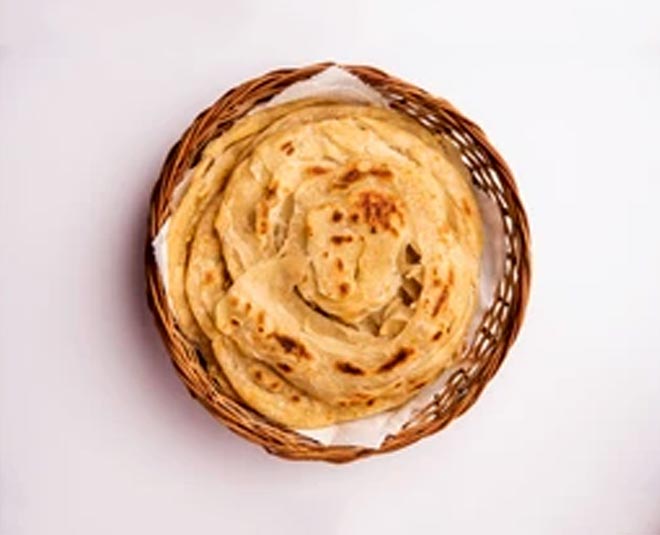 Ingredients Required
Whole Wheat Flour As Required
Pinch Of Salt
Water To Knead The Dough
Chopped Raisins
Chopped Dates
Other Dry Fruits (Optional)
Cardamom Powder
Ghee As Required
Directions
In a bowl, add whole wheat flour or atta.
Add a pinch of salt.
Pour in water to knead a soft dough.
Prepare a stuffing using chopped raisins, dates, other dry fruits of choice.
Sprinkle cardamom powder over it and mix well.
Roll a thick paratha and add in the stuffing in the center.
Fold the paratha from the sides.
On a hot tawa, spread some ghee and place the paratha.
Cook on both the sides till the paratha is crisp and gold.
Take off flame and add some butter. Enjoy!
Raisin Or Kishmish Paratha Health Benefits
Nutritionist Ekta Sood said, "Raisin parantha is nutritious and has many health benefits. It is just perfect for those with low haemoglobin. It is also good for the digestive system, works as laxative and helps clear out the stomach. It also works wonder for our skin and is great for heart health.
Raisin Paratha Improves Haemoglobin Levels
A lot of women suffer from anemia today. For those who don't know, anemia is caused due to low haemoglobin levels in the blood. Consuming raisin paratha will be beneficial for those with low haemoglobin levels because raisins increase haemoglobin as they are a rich source of iron.
Raisin Paratha Boosts Heart Health
Raisin parathas help improve heart health because they help lower blood pressure and cholesterol levels. Raisins are a good source of potassium which helps lower the sodium content in the body and further normalise blood pressure. This is extremely helpful for patients who suffer from hypertension.
Raisin Paratha Is Good For Digestion
Raisins are loaded with fiber which makes them just the perfect ingredient for a healthy digestive system. Raisin parathas help boost digestive health. They improve bowel movement and prevent digestive issues like constipation, indigestion among others.
Though raisins or kishmish are great for our health, make sure you don't overeat them. Also, if you are undergoing any health treatment, make sure you consult your doctor before adding these parathas to your diet. For more such health related stories, stay tuned!