The relaxing monsoon season brings along a lot of health issues for all of us. That's because during the rains, our immune system gets weak and we are at a higher risk of getting infected by diseases.
The climatic change can lead to a lot of common health problems like cold, flu, typhoid, cholera among other water borne infections during the monsoons.
To prevent yourself from all these health issues, it is important to consume a healthy diet. Recently, nutritionist Pooja Makhija took to her Instagram handle and shared 3 natural ingredients that can help cure common monsoon issues. Read on.
What Does The Expert Say?
Nutritionist Pooja Makhija in her post shared that the monsoon season is associated with infections and diseases, mainly because of the change in weather, drop in humidity, waterlogging, mosquito breeding. She shared that one can protect themselves from all these health issues by adding some simple kitchen ingredients to their diet.
Foods To Keep You Infection Free This Monsoon Season
Licorice Or Mulethi Root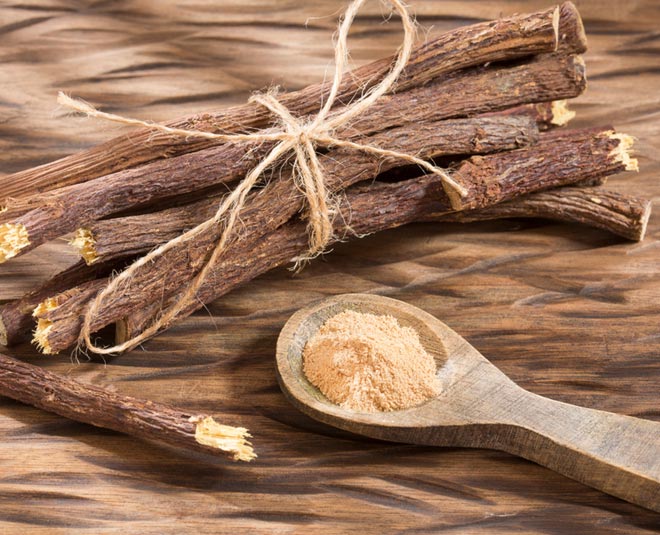 The nutritionist shared that it can be used as a powder or used while preparing a kadha. She shared that this one is the finest remedy for sore throat and cold during the monsoon season.
Mulethi or licorice is known to boost the immune system. The root plant has enzymes that help the body produce lymphocytes and macrophages which keep harmful microbes, pollutants at bay and prevent your body from getting infected and sick. Like the expert shared, an easy way to add it to your daily diet is by having it in the form of powder or as a kadha.
How To Have Powdered Mulethi?
If you wish to consume mulethi root in a powdered form then you can mix it with some honey and have it with lukewarm water.
How To Make Mulethi Or Licorice Kadha?
In a pan, add some water and drop in some mulethi sticks. Bring to boil and strain. Have this Ayurvedic kadha to cure cough and cold.
Don't Miss: You Must Follow These 8 Tips To Avoid Monsoon Diseases
Curcumin
Curcumin is a natural inflammatory compound that works more like an antibiotic and the nutritionist suggested trying it once before giving a shot to the pharmaceutical ones.
View this post on Instagram
Curcumin is a compound found in turmeric or haldi. There are different ways you can add this natural antibiotic to your diet. Some easy ways are:
Drink turmeric or golden milk. In a pan, add 1 cup of milk and grate 1-inch raw turmeric root in it. Once the milk changes colour, add sugar and bring to boil. Sieve and enjoy.
Add grated raw turmeric root to your salads. It will not only add beautiful colour to your salads but also up their health quotient.
Prepare turmeric tea or kadha. In a pan, add some water and 1 tsp of ground turmeric. Bring to boil and remove from heat. Add a pinch of black pepper powder to it and drink up to get relief from cold and cough.
Season soups, vegetables, curries with turmeric powder.
Garlic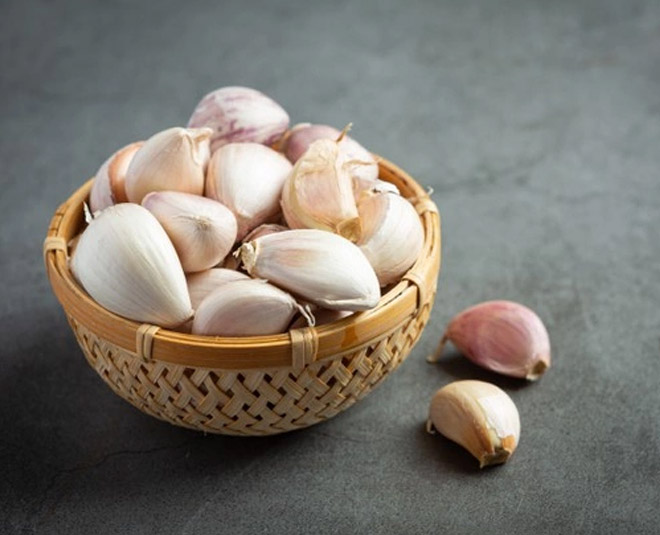 The expert shared that garlic is anti-bacterial, anti-fungal. She shared that it is the best ingredient for cough and cold. The expert further shared that it helps budge the stubborn mucus-formed cough.
Garlic has allicin, an active compound that gets activated when you chop or crush the garlic. The expert shared that it is best had on an empty stomach.
There are different ways you can add garlic to your daily diet. Having raw garlic with warm water in the morning is extremely beneficial. Read here.
You can add chopped garlic to your different food preparations, curries, stir-fries.
We hope these natural remedies help you keep health issues at bay during this rainy season. However, if your health issues like cold, cough or sore throat continue to persist, make sure you consult a doctor immediately. For more such health-related stories, stay tuned!