Who doesn't love chocolate? We all do right? This is one food that can instantly lift up our mood and that's why we love having it in some form or the other.
However, we can't deny the fact that these delicious chocolates are packed with calories and can make us gain weight.
The amount of sugar present in regular chocolate is quite high and it can have adverse effects on our health.
So, what's the healthy alternative to these yummy chocolates? Nutritionist Pooja Makhija recently took to her Instagram handle and shared an easy recipe of homemade rolos. Prepared using natural, healthy ingredients, this one looks like a healthy snacking choice for days when you crave something chocolaty. Read on.
How To Make Rolos?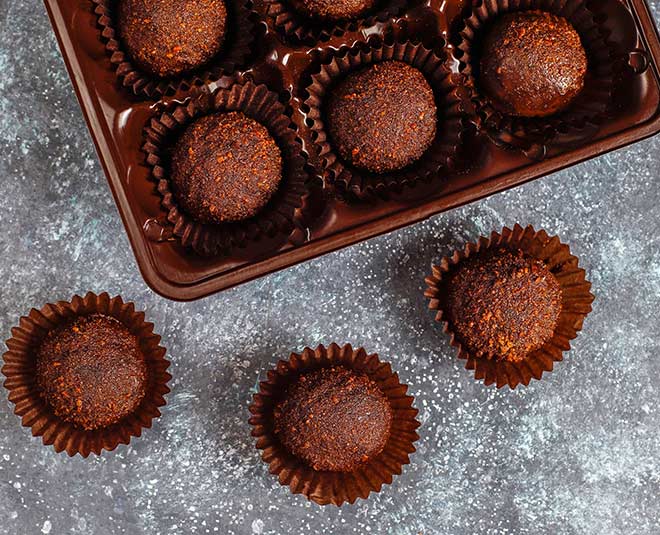 You Will Need
Chia Seeds
Water
Dates
Dark Chocolate
Directions
First, grind chia seeds in a blender and keep them aside.
In a bowl, add water to the bowl and mix. Keep aside for 20-30 minutes.
In another bowl, mix some coconut oil with dates in a puree form.
Next, add the chia seeds paste to the mix and place it in the freezer.
After 30 minutes, start making small balls from the mixture.
Melt dark chocolate in the microwave.
Dip the balls in dark chocolate and then place them on a tray.
Store in the freezer till set. Homemade rolos are ready!
Benefits Of Homemade Rolos
View this post on Instagram
The nutritionist on her Instagram handle shared that the rolos are antioxidant-rich, protein-rich, fibre rich, Omega 3 rich, mineral-rich.
All the ingredients used in the preparation of these homemade rolos are super healthy and can benefit us in many ways.
Chia Seeds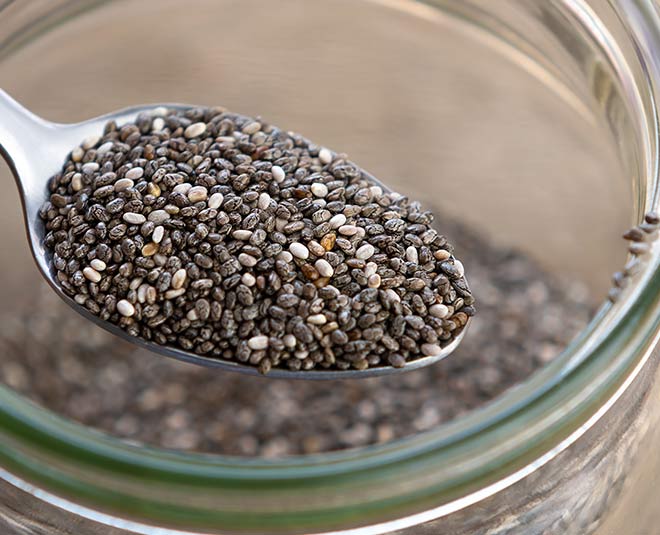 These tiny seeds are packed with protein and fiber which is believed to be highly beneficial for weight loss. Those on a weight loss journey should switch to these chia seeds rolos whenever craving a sweet snack. This will satiate the cravings without adding too many calories.
Chia seeds are high in antioxidants, they help fight cancer-causing free radicals.
These seeds are rich in many nutrients like calcium, protein, and phosphorous which benefit bone health.
Another amazing benefit of chia seeds is that they can help reduce blood sugar. They reduce the chance of sugar spikes.
Coconut Oil
Consuming coconut oil in any form will help you keep infections at bay because it is packed with the goodness of lauric acid which fights bacteria and viruses.
Because of the fatty acids present in it, coconut oil makes you feel fuller. It helps you consume fewer calories throughout the day.
The natural oil is high in natural saturated fats. It helps in increasing healthy cholesterol in the body which lowers the risk of heart diseases.
Dates
An easy way to add protein to your diet is by consuming more dates.
Dates contain natural sugars like glucose, sucrose, and fructose which makes them a great alternative to regular sugar.
Those suffering from iron deficiency should consume more dates as they are rich in iron.
The high fiber content in dates makes them healthy for digestion.
Dark Chocolate
Dark chocolate is packed with nutrients like iron, magnesium, copper among others. It is a healthier alternative to regular milk chocolate.
It contains very little sugar as compared to milk chocolates. Those on a weight loss journey can consume it in small quantities to satiate their cravings.
If you try making these chia seeds rolos at home, don't forget to share your experience with us on our Facebook page. For more such health-related stories, stay tuned!