Netizens Are Loving Neena Gupta's Healthy Dalia Tikkis, Here Is The Easy Recipe
Move over unhealthy tikkis and enjoy super healthy and delicious homemade dalia tikkis guilt-free!
Neena Gupta is a social media star. The actress enjoys a following of 873k followers on Instagram. If you are one of her followers too, you know she keeps sharing glimpses of her everyday life with her fans.
There are times when she flaunts her culinary skills too. This time, she shared an easy, healthy tikki recipe for days you wish to enjoy a homemade burger.
The best part about Neena Gupta's healthy tikkis is that you just need a few simple ingredients to make them. These ingredients are great for your health and you really won't feel guilty after bingeing on them. So, let's quickly take you through the easy recipe.
How To Make Healthy Dalia Tikkis?
Ingredients Required -
Potato
Carrot
Capsicum
Peas
Beans
Dalia
Coriander Leaves
Green Chillies
Paneer
Salt To Taste
Breadcrumbs
Directions -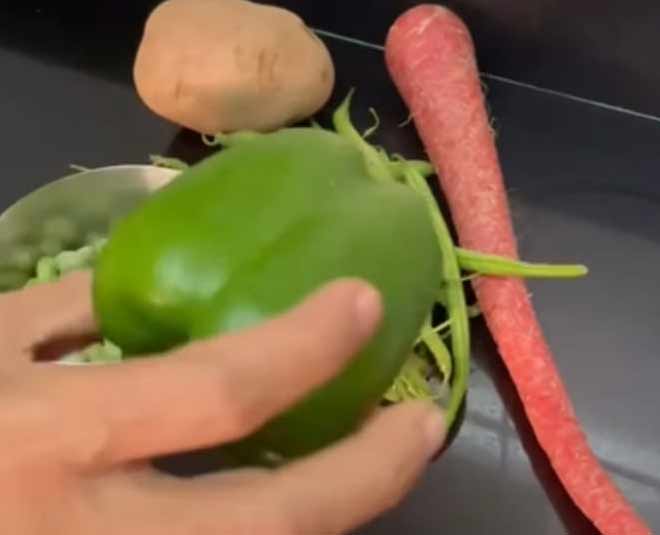 Steam potato, beans, peas, and carrot.
Also, steam dalia and keep aside.
Put all the ingredients in a big bowl and add chopped capsicum.
Add in crushed paneer, coriander leaves, and green chillies.
Sprinkle salt as per taste.
Mix all the ingredients together and make a dough.
Make a tikki using the dough and dip it in egg white and roll over breadcrumbs.
If you don't wish to use eggs, you can directly coat the tikki in breadcrumbs.
On a non-stick pan, place the tikkis and cook both sides till golden and crisp.
How To Make A Healthy Dip For Dalia Tikkis?
Neena Gupta further shared a quick dip recipe that can add up to the flavour of homemade burgers.
Ingredients Required -
Hung Curd
Thyme
Garlic
Salt
Directions -
In a bowl, add hung curd, thyme (benefits of thyme), salt, crushed garlic, and mix well. Your healthy dip is ready!
Neena Gupta further in her video shared that this dip can be spread on burger buns along with sliced veggies like tomatoes, onions. They can then be topped with a tikki and healthy, homemade burger is ready.
As soon as Neena Gupta shared the recipe, netizens flooded her post with comments. A lot of them thanked the veteran actress for sharing a healthy and tasty recipe.
Don't Miss: Actor Neena Gupta Shares An Innovative Jugad To Dye Her Hair
Health Benefits Of Dalia Tikkis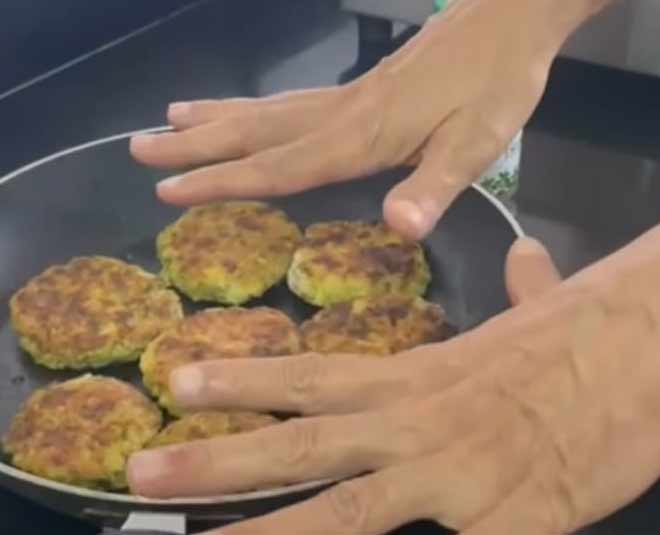 Dalia or porridge is loaded with a lot of nutrients which are great for health. A lot of people who are on a weight loss journey add dalia to their diet as it is rich in fiber and helps lose weight quickly.
Don't Miss: Neena Gupta Shares How To Do Supta Vajrasana, Check Out Its Amazing Benefits
Preparing these homemade tikkis is an easy way to add dalia to your diet. These tikkis can make a great breakfast or lunch option. They are filling and will prevent you from consuming extra calories throughout the day.
All the other vegetables used in the preparation of these healthy tikkis like potatoes, beans, carrots, capsicum are packed with essential vitamin and nutrients which are great for our overall health.
These delicious and healthy tikkis are a complete win-win combo. No?
If you try making these tikkis at home, don't forget to share your experience with us on our Facebook page. For more such stories, stay tuned!