One thing we all regret doing post the holiday season is bingeing on our favourite foods without really worrying about our health. Christmas is here and we are all in the festive mood, looking forward to the new year. To celebrate the festivities, we all relish our favourite foods, including a lot of sweets, fried foods which are indeed unhealthy for us.
And what happens when we step into the New Year? We all have this one regret and quickly want to get back to our regular diet routine to shed off all those kilos we have gained during the festive season.
We spoke to Ms. Eshanka Wahi is a Dubai & Delhi-based Wellness Advocate & Nutrition Coach and the expert shared that it is better to go for healthy food swaps rather than bingeing on unhealthy foods during Christmas and the entire festive season.
She said, "Staying healthy does not mean that we should eat salads or follow diets all the time. Staying healthy & fit always stands for eating right and, maintaining a good lifestyle. There are many healthy Christmas food swaps that taste delicious. Indulge your taste buds this Christmas with these healthy alternatives to traditional Christmas foods."
Instead Of Crackers And Chips, Have Vegetable Sticks With Hummus
The expert shared that instead of salty crackers and fatty dips, one should try vegetable sticks with a healthy dip, such as hummus. Carrots, cucumber and celery are excellent choices. Vegetables are high in water content which makes them a low calorie snack. Also, these vegetable sticks will keep you hydrated through the day.
Munch On Healthier Snacks Like Makhanas, Nuts
If you are planning to binge watch your favourite show with your friends and family this Christmas then make some healthy snacks to binge on. While chips and microwave butter popcorn are extremely tasty, they contain saturated fats and a lot of calories. Rather than missing out, substitute with roasted nuts, and homemade popcorn made in a pressure cooker. They are a great, tasty and nutrient dense.
Swap Christmas Stuffing For Oats Stuffing
Stuffing is a must for many Christmas day spreads, whether it's a traditional roast turkey or chicken. Instead of breadcrumbs or a packet mix that is high in salt and made with highly refined white flour, try different whole grains such as ground rolled oats, quinoa, buckwheat. This will increase the protein and fiber content. Then, to maintain the delicious flavor of the stuffing, try combining these with herbs and spices such as fresh rosemary, thyme.
Don't Miss: Christmas Special Plum Cake
Switch Creamy Readymade Dressings With Homemade Ones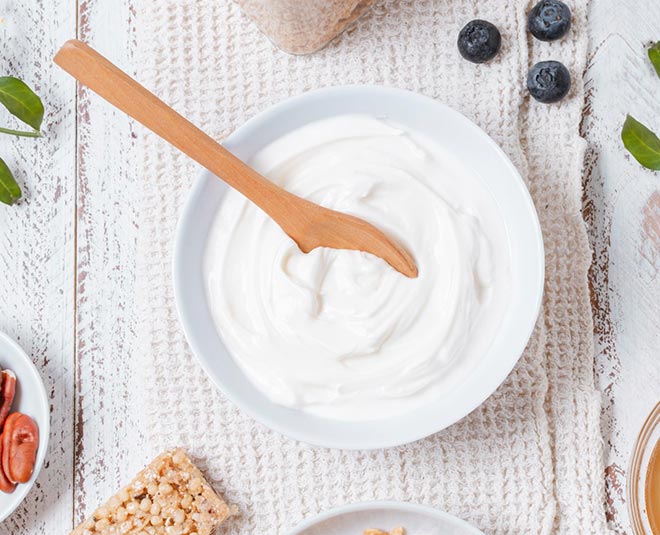 Salads are healthy, right? However, they are frequently drenched in creamy sauces or mayonnaise. Make your own dressing with Greek yogurt or coconut yogurt, olive oil, a squeeze of fresh lemon, salt and fresh mint to cut out the added saturated fat and hidden sugars. This healthy alternative will also aid in gut health during this holiday season.
Use Healthier Ingredients For Pie Crust
With a few adjustments, you can make a delicious and healthy apple pie. Instead of a biscuit crumb, try a using oats and nut base as a crumble, topped with the sweetness of poached seasonal fruit and a hint of cinnamon. This will cut down any sugar in your recipe. Try skipping added sugar and enjoy the sweetness of those delectable fruits.
Don't Miss: Christmas 2021 Wishes, Whatsapp Messages
Go For Red Wine
As part of the holiday celebrations, many people are found with a drink in hand. If you want to avoid alcohol entirely, try a sparkling water mocktail or kombucha; otherwise, go for red wine. The antioxidants in a glass of red wine helps raise HDL ("good") cholesterol levels and even reduce blood clot formation. Remember that drinking too much of wine can be dangerous for you. Stick to one glass only!
We hope these healthy food swap options help you stay fit during this festive season. For more such stories, stay tuned!