'Tis the season! We tend to overindulge in puris, desserts, glasses of mulled wines, and other such delectable foods during the festive season, don't we? As a result, it is not uncommon to hear people complain about health issues such as gastric discomfort or the constant feeling of bloating. The good news is that this festive season, you can eat, drink, and make merry with your loved ones while being guilt-free! Pratishtha Rawat, Health Coach told HerZindagi that what is important is the determination to get back on track after the festivities.
Here is a reliable detox routine suggested by Rawat that will certainly strengthen your immune system and improve overall health.
Detox Beverages
An adequate intake of fluids will purge toxins and other waste from the body. Drinking 3-4 liters of water a day will also help boost your digestive system. Herbs and spices such as celery, coriander, tulsi (holy basil), black pepper, and cinnamon with a tablespoon of lemon juice or apple cider vinegar will cleanse your body. They will increase your immunity and metabolism, invigorate you, and give your skin a natural glow! Not to forget that the best way to flush out your lymphatic system is by eating a more plant-based diet that is alkaline diet that will make the body flush out toxins naturally!
Detox Diet
We must first understand that detox ≠ starvation! In order to detox, one must consume a balanced diet that comprises all the necessary nutrients. A good detox diet may include curd, seasonal fruits, coconut water, and green smoothies. The micronutrients present in fiber-rich foods not only support the liver and kidneys but also accelerate the detoxification processes and nourish your body.
Moreover, try to adopt a holistic approach during festivals; for instance, if you ate a hearty lunch, then you may have a healthy stew or soup with vegetables for dinner to avoid bloating.
Exercise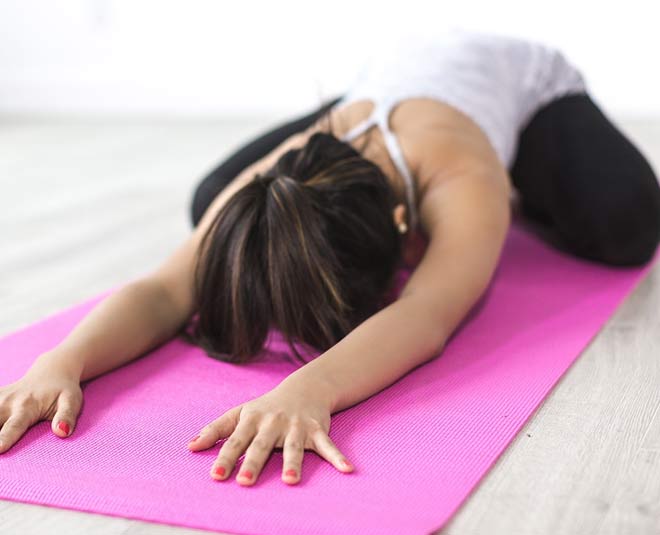 Undoubtedly, festive weight is real! All those scrumptious fritters and delectable desserts are bound to make you gain a few pounds. Nonetheless, moderate exercise for about 40-45 minutes every day will help you restore metabolism, regulate weight, burn those extra calories!
A jog/walk or a yoga session will flush out toxins from your body, calm your mind, and enliven your skin and spirit. This Diwali, embrace physical activity as a habit for life and enjoy its numerous long-term benefits.
Don't Miss: Love Hot Chocolate Drinks In Winter? Feel Less Guilty As There Are Many Health Benefits To It!
Meditation
Festivities are almost synonymous with gatherings, shopping, and hustling! This grind not only exhausts your body, but also stresses your mind. Thus, we must strive to refresh our minds post-Diwali, and mediation is ideal for that! Similar to the items within a detox diet, chanting, and soothing music are beneficial in an emotional detox. They help alleviate restlessness and generate lasting positivity.
Detoxification is no secret; it not only helps you to detox all the toxins but also help in the weight loss journey effectively by providing adequate nutrients to your body. It is also beneficial for maintaining the overall fitness of the body, which reflects on your skin as well.
Stay tuned to HerZindagi for more on diet and nutrition.