For those who are looking out for weight loss tricks, believe me, there isn't any shortcut for that. A proper combination of a healthy diet and exercise are the only two things, which will help you in weight loss. You must eliminate sugar and fried food from your diet, at any cost. But what to do when sugar cravings hit you? If you too have a sweet tooth and can't stay without sweets, here is a healthy alternative for you. Dates are not only naturally sweet but can also help you in the weight loss process. Read on to know more in detail.
Dates For Weight Loss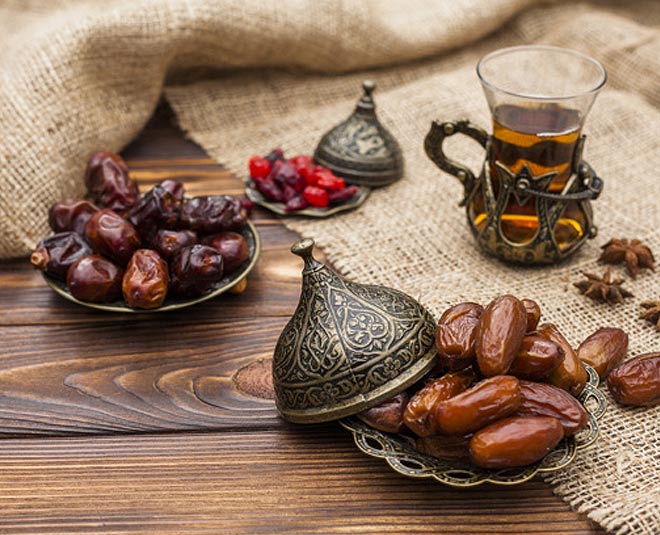 Also known as khajur, these tasty dates flush out toxins from the body, reduce inflammation, while keeping a check on blood sugar levels.
Deepti Sherawat, a Noida-based Nutritionist and Lifestyle Expert said, "Dates might have a high glycemic index, but when had in moderation, they can actually provide a number of benefits. They are an amazing source of good fats and fibre, which further helps in weight loss. The natural sweetness of dates satiates your sweet cravings in the healthiest way possible. You can easily use it to sweeten desserts and sweets, with zero usage of sugar. For people suffering from diabetes, dates are a perfect option to have something sweet, while controlling their blood sugar spike."
Nutritional Value Of Dates
Dates are primarily loaded with iron, magnesium, copper, calcium, sodium and essential vitamins. The following statistics will give you a deeper understanding of what does the nutrition chart of dates look like:
Carbs :44% to 88%, Dietary fiber: 6.4 % to11.5%, Protein : 2.3% to 5.6 %, Fats :0.2 %-0.5 %.
Don't Miss: Mira Rajput Kapoor Cooked This Healthy Grand Meal For Her Family Over The Weekend!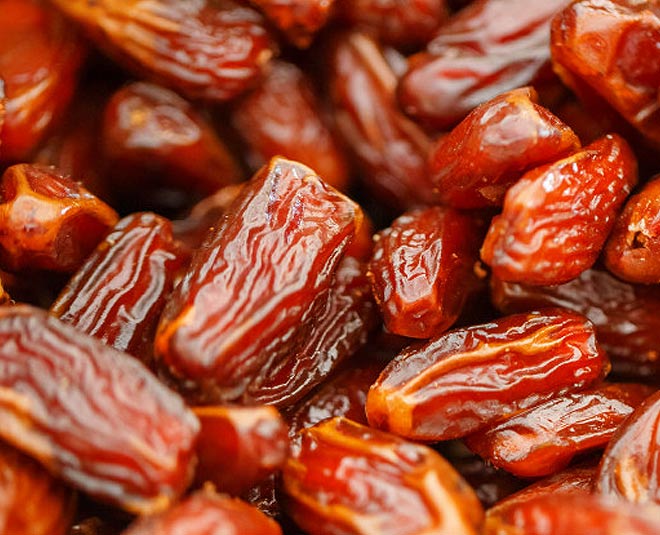 Ideal Number Of Dates For Consumption
According to the book, Healing Foods by DK Publishing, immunity-boosting dates are high in potassium, supply slow-release sugars, and provide a range of other essential nutrients as well. On a daily basis you can easily consume 3-4 dates to satiate your sugar pangs. It will not only satiate your sweet tooth but also provide a list of health benefits to your body.
Dates As A Sweetener
There are tons of ways by which you can include dates in your everyday diet. From kheer and laddoos to salads and milkshakes, dates can sweeten any kind of dessert for you. Here are some delectable sweets you can make with khajur:
Dates and nuts ladoo- For this all you need is a handful of dates, crushed nuts and 2-3 tbsp of coconut powder. Just combine everything and press together to make nutritious and appetising ladoos.
Date salad- Just dice your favourite fruits together in a bowl and garnish it with chopped dates. It will not only add an extra flavour to your basic fruit bowl but also make it sweeter.
Date kheer- If you are a kheer lover but don't wish to consume the ample amount of sugar that is added to it, switch to this recipe. Just prepare your kheer in the usual way and skip the sugar. Instead add a few spoons of honey and top it off with sliced dates. It will give a light sweet taste to your dessert, which will let you gorge on it, in a guilt-free manner.
Don't Miss: Give Your Body The Best Care By Drinking Warm Water On An Empty Stomach Early Morning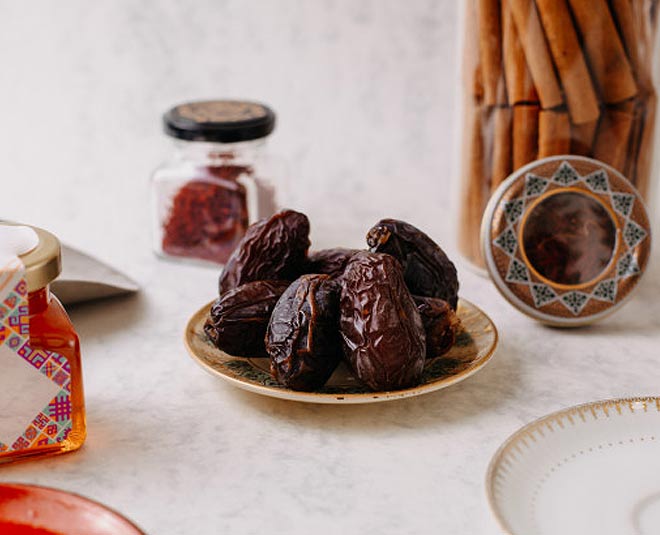 Disadvantages Of Having Excess Dates
As the saying goes 'excess of everything is bad', dates too must be consumed in moderation. Excess intake on dates can reverse the process and might lead to weight gain. You must not consume more than 5 dates a day, to keep a balance.
Dates should ideally be consumed during winters. You can consume khajur during summers as well, but try to refrain from eating them during peak summer of May, June and July. Some people might experience pimples and breakouts after eating them in summers, because of the 'garam taseer' of dates.
For more such health tips and information, stay tuned to HerZindagi.com