This winter season battle the cold vibes with warm yummy cosy non-alcoholic drinks poured into your fav mugs. Make your own drinks and sip on them while reading a book, chilling with your folks, binge on your fav show, it is upto you. Who says you need alcohol to be high?
French Hot Chocolate
This is a luxurious drink that needs dark chocolate (at least 70% dark), whole milk, whipped cream, brown sugar and chocolate sprinkles. Just heat the milk over medium-low, add in some chopped dark chocolate and stir. Fold in the brown sugar and then keep stirring until everything dissolves and thickens after 2 minutes. Next, just pour in the hot chocolate in a mug and add some whipped cream and chocolate sprinkles.
Maple Chai Latte
View this post on Instagram
If you like sweet and spicy then this drink could be your fav. All you need is milk, tea bags, vanilla extract, a bit of maple syrup, and some cinnamon powder. Just heat some milk in the microwave, put two tea bags in a mug and add the milk and let it sit for 5 minutes. Now remove the bags and add the vanilla and maple and serve. You can season it with some cinnamon if you like.
Nutella Hot Chocolate
Heat milk on medium-high heat and then add some sugar, nutella spread, cocoa powder and whisk until dissolved and combined. Bring to a gentle simmer while stirring, and take off heat.
Almond Milk Chai Latte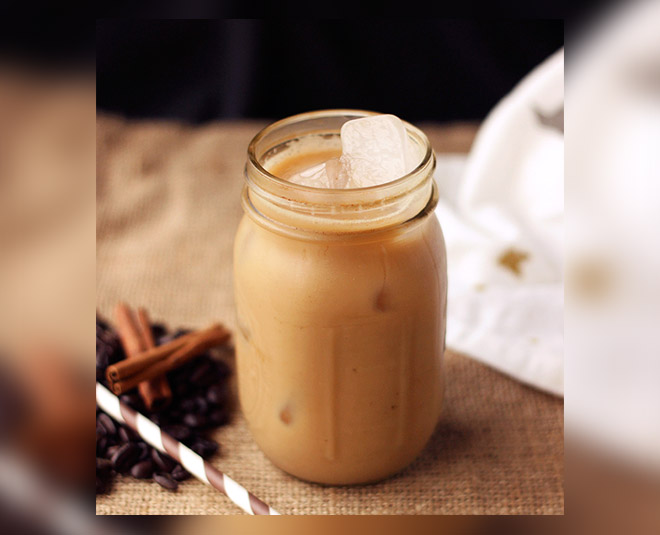 Here, add in the almond milk, cinnamon, ginger, honey, vanilla, cardamom, cloves, and cinnamon and heat all on medium and keep stirring. Do so till it comes to a boil and then remove from heat. All two tea bags. Let it steep for 3 minutes and then remove them. Serve.
Don't Miss: Love Chai? Make Some Nice Kashmiri Kahwa At Home
Banana Milk Coffee
View this post on Instagram
Make banana milk first by mashing up a very ripe banana in a bowl with a tbsp of sugar. Then add it to a saucepan and heat till the sugar dissolves and keep adding some milk and cinnamon. When it is done, blend it all and pour it on some brewed hot coffee.
Spiced Cranberry Apple Cider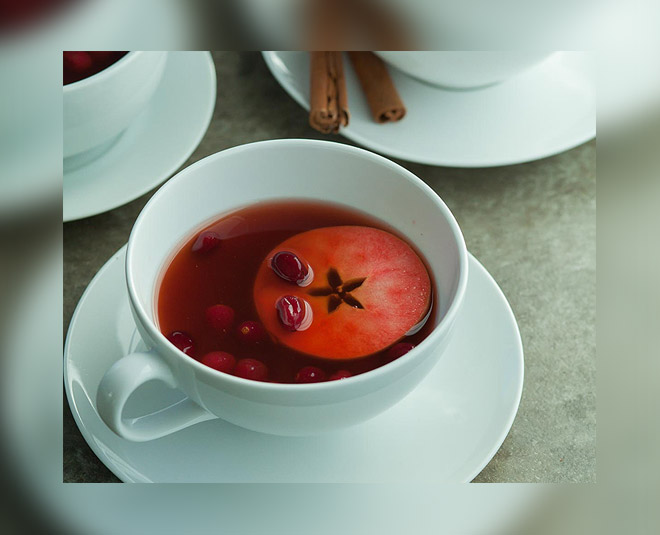 In this aromatic recipe, you need 2 quarters of apple cider, some cranberry juice, sugar as per taste, some cloves, allspice, cinnamon sticks broken into pieces. All you have to do is pour the apple cider and cranberry juice in a saucepan. Add the spices and sugar and let it simmer for 10 minutes. Strain and serve the drink.