Navratri is a festival in which the Hindus celebrate the Goddess Durga for executing the demon, Mahishasura. A powerful God, Lord Brahma, had blessed the demon with the gift of immortality after witnessing his dedication towards him, which meant he could never die. Navratri thali is a big plate full of different types of food items made with special instructions with regards to the rules and regulations followed by the festival. Here are some places where you can score a delicious meal by yourself and your loved ones, in Delhi NCR!
1Sattvik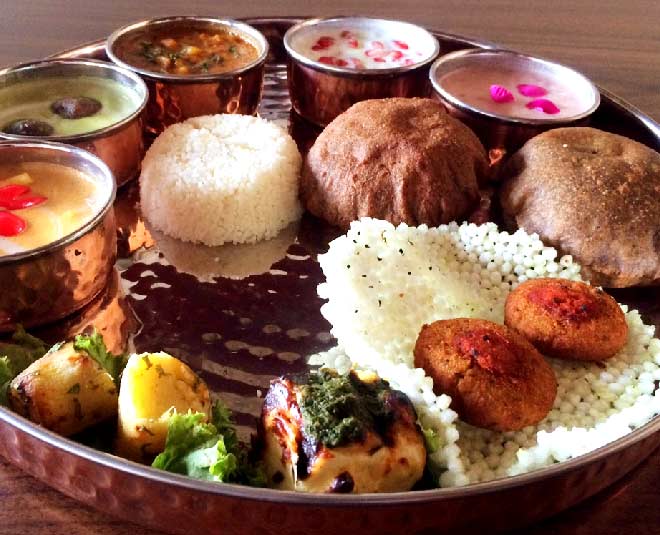 Sattvik is one of the finest vegetarian restaurants Delhi has. It has a huge variety of mouth-watering entrees and snacks everybody is always raving about. Located in Select CityWalk, Saket their tempting thali includes a huge spread of dishes like Singhare Ki Subzi, Sabudane Ki Kheer, Aloo Jeera, and so much more.
2Punjab Grill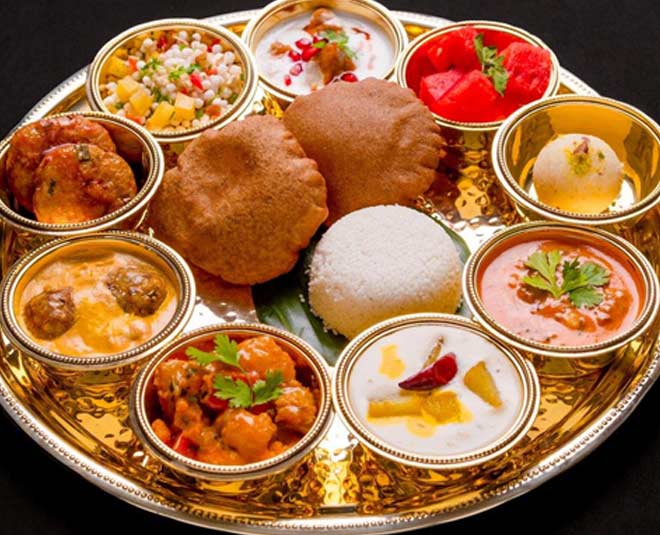 With Punjabi food is as its specialty, Punjab Grill serves a finely curated Navratri thali which includes Rajgira ki Puri, Samak ka Rice, Chironji ki Dal, Dahi wale Aloo, Kaddu ki Sabji, Khasta Arvi Chat, Aloo Singhara, Dahi Vada, and much more.
3Crowne Plaza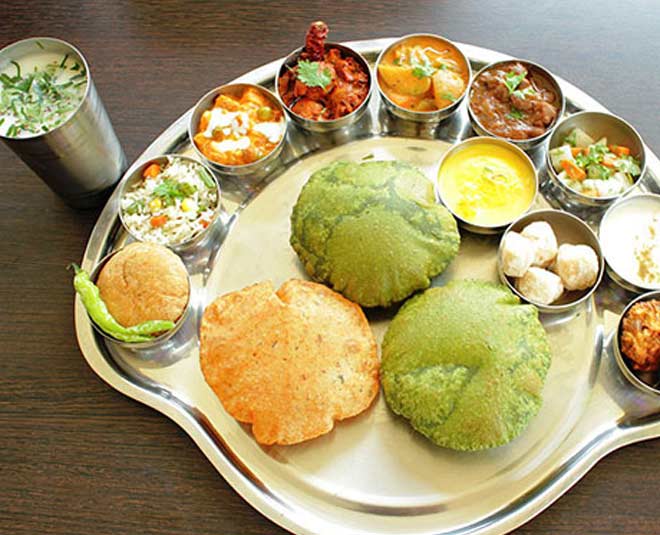 The thali at Crowne Plaza has options like Tandoor Fruit Chaat Platter, Shakarkandi Chaat, Sabudana And Kaju Cutlets, And Kacche Kele Ke Kofte, alongside several other equally delicious items. They also have Sitafal Ka Halwa and Makhane Ki Kheer as special Navratri dessert options.
4The Eatery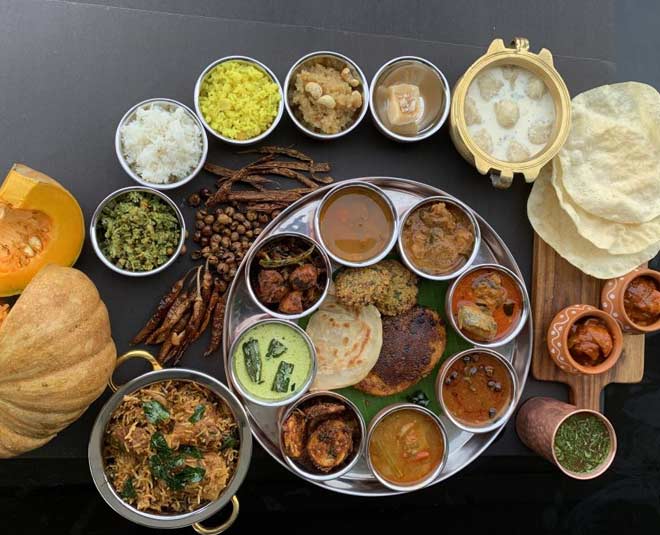 Located in Four Points By Sheraton, New Delhi Airport Highway, their Navratri feast has a tempting thali that includes Kuttu Puri, Samak Rice, Sabudana Tikki and so much more. Four Points By Sheraton never seems to disappoint!
5AnnaMaya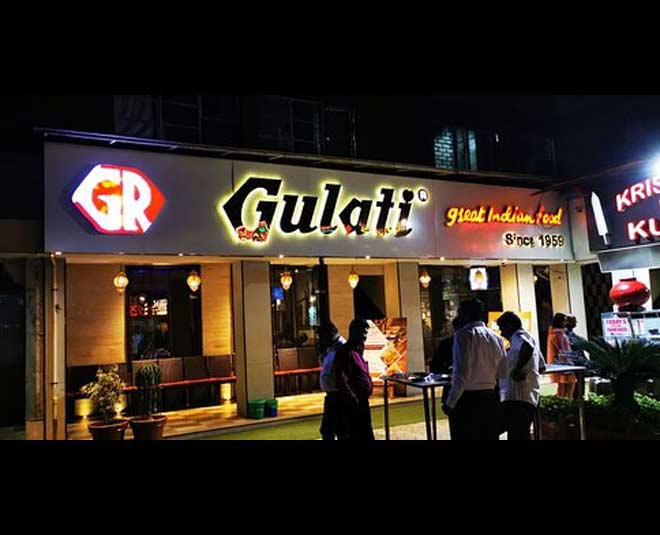 All the ingredients used to prepare the dishes on the menu are sourced locally. With the menu offering an array of traditional fasting food served in a curated Navratri thali, guests can enjoy Kottu Poori, Gulab Ki Kheer, Samak Rice, Dahi Bhalla, Kaddu Bharta, and much more in this thali. The restaurant is located at Andaz Delhi, Aerocity, Delhi.
6Gulati Restaurant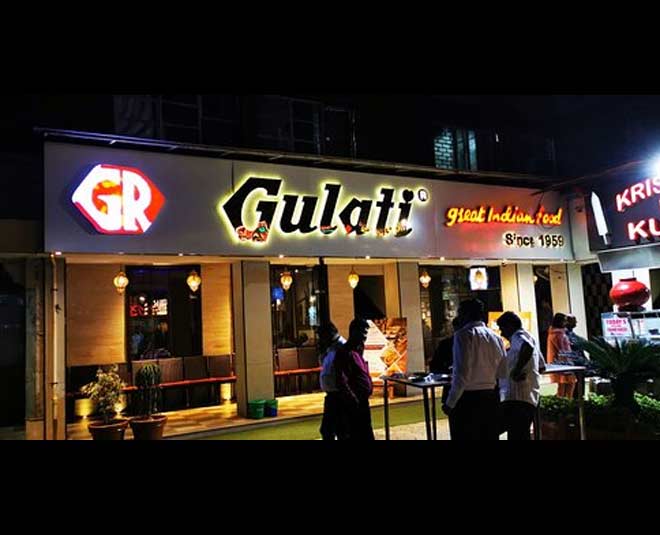 We hear butter chicken, and we instantly think of Gulati's, don't we? Well, Gulati's have been serving a scrumptious Navratri Thali for about 25 years. The thali includes 3 Main Course Dishes, Sabudana Tikki, Kuttu Puri, Varat Papad, Raita, Dessert, and a whole lot of options for you to pick from. The restaurant, Gulati's is located at Shop No 8, Near India Gate, Pandara Road Market, Delhi.
7Iskon Temple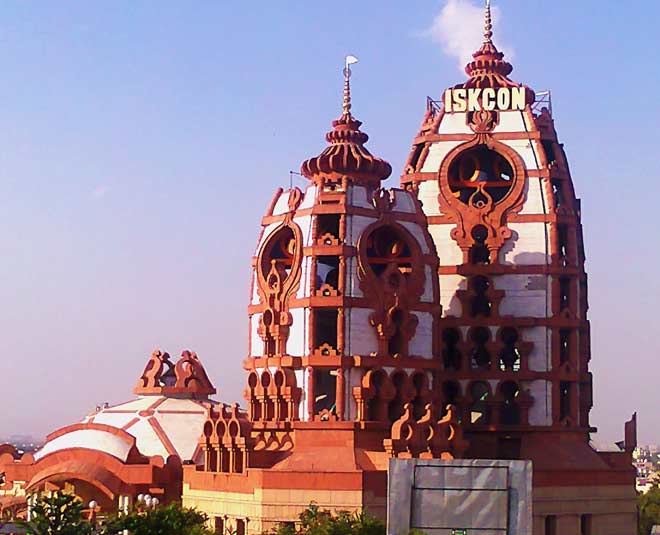 The thali served at Iskon Temple, East of Kailash comprises a buffet that includes Badam Milk, Paneer Makhani, Kashifal sabji, Samak rice, Salad, Kuttu Poori, Sabudana Papad, and Rasgulla. This buffet is fulling and incredibly tasty.
8Imly
Imly is one restaurant that has introduced Delhi to an exquisite gastronomy experience. The place has a special thali that will have Banana Chips, Papdi Chaat, Paneer Makhani, Khatta Meetha Kaddu, Jeera Aloo, Sabudana Khichdi, Samvat Pulav, and so much more. We have a new Navratri thal in town. Imly has an overall 9 outlets over Delhi NCR, go visit one today!
9Bikanerwala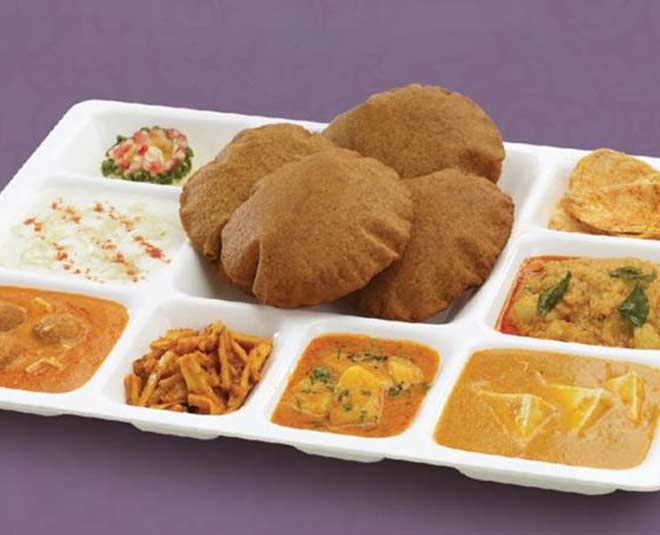 Our all-time favourite, Bikanerwala, has a toothsome thali for this Navratri season which includes Sabudana Vada, Kuttu Ki Puri, Samak Ki Puri, Khatta Meetha Sitaphal, and a wide array of tempting options. Bikaner has numerous outlets all over Delhi NCR, get your thali asap!
10Haldirams
Haldiram has it all for us! Their thali looks appealing and includes Chute Koi Poori, Sabudana Papad, Makhane Ki Kheer, and all things right for fasting. Haldirams special thali is an absolute must-have this festive season. Like Bikaner, Haldiram's also has multiple outlets all across Delhi NCR!