Are you tired of spending your winters at home, snuggled up in blankets in front of the television all day? Perhaps it's time to take a break from the cold and the monotony and enjoy a vacation somewhere warmer. So put your blanket away and get ready to pack your luggage because it's time to plan a vacation! Here's a list of places to visit in South India for your perfect break.
1Kasaragod
keralatourism.org
Kasaragod, popularly known as Kasargod, is a Kerala offbeat attraction. This tourist destination, nestled in the Western Ghats' hills, provides visitors an extensive history, eye-pleasing scenery, culture, and folklore-laced experiences. The coldest months of the year are January and February, but the district's Winters are rather pleasant and provide visitors with a memorable experience.
2Kochi
Kochi is one of Kerala's most beautiful and exciting cities. Every year, a large number of tourists go to the city for a fantastic vacation. Aside from large-scale industry, the city has a spectacular landscape, beaches, islands, and historical sites. The winter season begins in October and lasts until February. The temperature ranges from 17°C to 33°C, making it a perfect time for honeymooning and water sports. Kochi is best visited in the winter.
3Chennai
Chennai is one of Tamil Nadu's largest cities, located on the coast of Southeastern India. The things that entice travel enthusiasts to visit Chennai include bustling streets, gorgeous heritage temples, shopping arcades, and striking coastlines. The winter season in Chennai lasts from November to February. It is thought to be the most ideal time to visit the city. During these months, the temperature ranges between 20 and 25 degrees Celsius. There are pleasant breezes from the sea even during the day, providing relief from the otherwise sweltering weather.
4Goa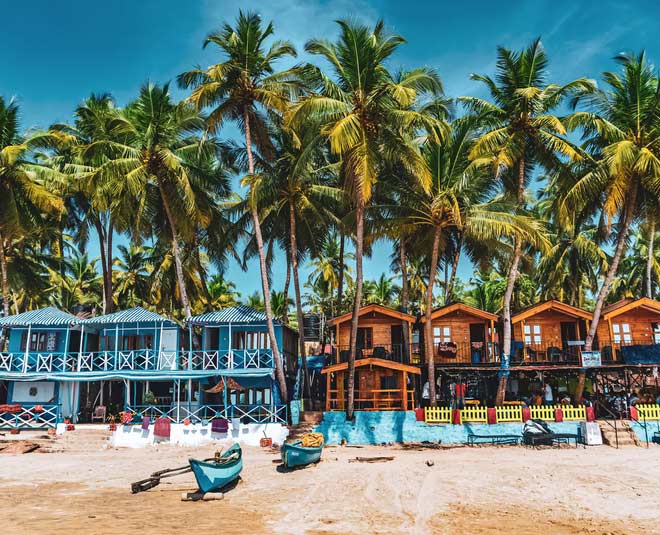 In the winter, Goa is a lovely destination with perfect weather. From November to February, Goa experiences its winter season. The temperature is around 30 degrees Celsius during the day and lowers to as low as 18 degrees at night. The month of January is the coldest in Goa. There is, however, plenty of sunshine and no rain.
5Pondicherry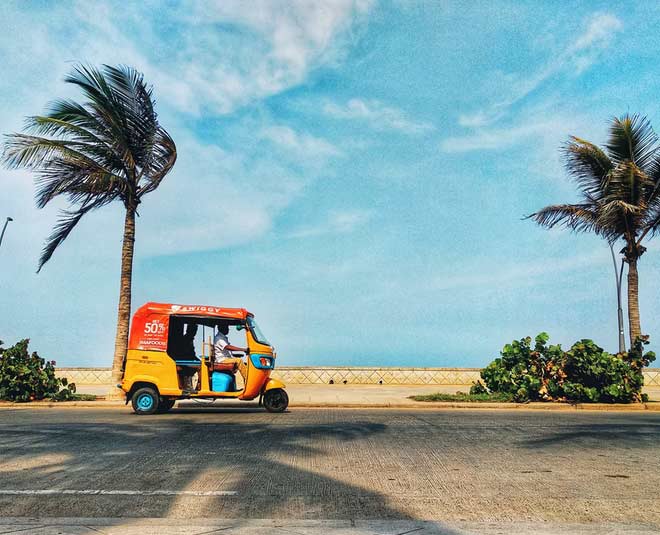 Pondicherry is a captivating coastal town in Tamil Nadu with mild winters, moderate climate and abundance of sunshine. Pondicherry's winters are just as warm as its summers, but the sun isn't as harsh. The winter months, from November to February, are fairly chilly, although there are no extreme weather events like as hailstorms or snowfall.
6Kumarakom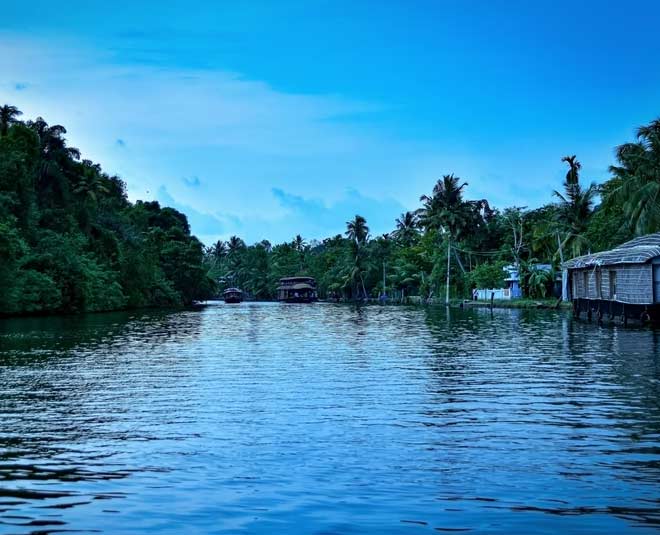 Kumarakom is a lovely place to visit at any time of year. Kumarakom is best visited during the winter months. The minimum temperature is usually around 18 degrees Celsius, making it an ideal time to enjoy activities including sightseeing and houseboat trips, as well as the region's diverse flora and fauna.
7Andaman and Nicobar Island
Because of India's tropical climate, the Andaman and Nicobar Islands are the finest place to visit in the winter. Andaman is one among the sites in the country that should not be overlooked, especially during the winter months. In this weather, the grandeur of its old edifices is enhanced, and the chilly breeze brushing against your face makes the experience even more thrilling.
8Alleppey
Alleppey, also known as Alappuzha, is a picture-perfect location famed for its gorgeous backwaters and houseboats that offer overnight stays. During the dry season, the Alleppey coastline boasts some of Kerala's best beaches, as well as water activities. The greatest time to visit Alleppey is during the winter, when the weather is mild and pleasant. During this season, the average temperature ranges from 17 to 32 degrees Celsius. This is the ideal time to take a houseboat ride through Allepey's backwaters.
9Gokarna
Gokarna is a small temple town on Karnataka's coast noted for its holiness and numerous temples. Every year, millions of tourists, particularly Lord Shiva devotees, flock to this small beach town. The greatest time to visit Gokarna is from October to March, when the humidity is at its lowest.
10Kanyakumari
Kanyakumari is one of Tamil Nadu's most calm and scenic destinations, located at India's southernmost tip and surrounded by three main sea bodies. The months of October to February are the finest for visiting Kanyakumari since the weather is peaceful and pleasant. Despite the humidity, this is the greatest time to try out some adventurous water sports, go on sightseeing and expeditions, participate in beach activities, and enjoy the breathtaking sunset views.