India is super rich in architecture, historical places, geography worth seeing. So much so that we are still exploring many sites and they are still being excavated. One such example is that of Satdhara, Madhya Pradesh, a Buddhist Memorial where archaeologists unravelled some mysteries.
Located 15 kms from Sanchi, Satshara is famous for its stupa where excavation by the archaeologists has been funded by UNESCO and the Japanese Government. What they found are an estimated 40 stupas buried beneath the soil.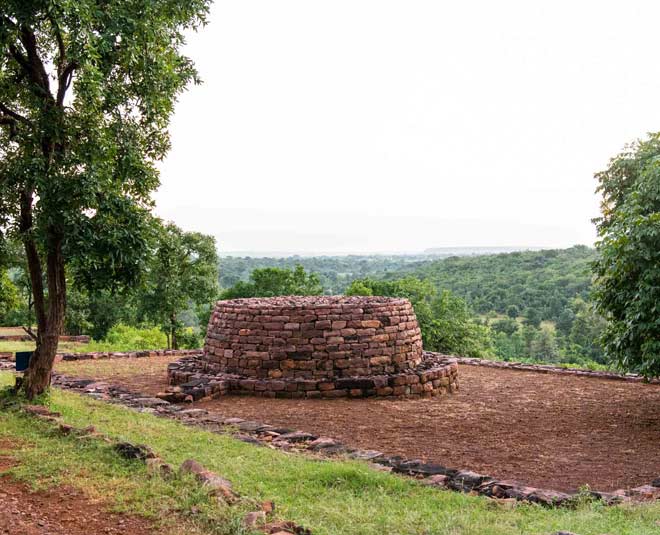 The main stupa is 34 metres in diameter which is as big as the one in Sanchi. It is still half uncovered even after a year's work. It is being said to have been built during 3rd B.C during the time of Emperor Ashoka.
View this post on Instagram
Indologist Sir Alexander Cunningham, in 1853, found a casket of relics adjacent to Stupa No. 2. It contains the last remains of Gauta, Budhha's two of the closest disciples.
Don't Miss: Check Out These 5 Reasons To Visit Shivpuri, Madhya Pradesh
"We couldn't get to these stupas earlier for various reasons, mainly lack of funds. But as each day progresses, we feel we are coming closer to a significant find," Superintendent Archaeologist A.K. Sinha told Media.
View this post on Instagram
According to historians, Sanchi was an active centre for Buddhists till the 12th century A.D., but for some reason, Satdhara for some reasons went into disuse by the 4th century.
You can go here between the Sunrise to the sunset and the entry is free.
There are many other stupas surrounding Sanchi within a radius of 20 kms. There are Andher and Bhojpur in the southeast, Satdhara is in the west and Sonari is in the southwest.
Don't Miss: Here Are Some Places You Must Visit In Chittorgarh
Make a trip to Madhya Pradesh as this state is rich in Archaeological finds and wonders. It is where Tansen had his home, and Khajuraho exists among others.
Stay tuned to HerZindagi for more on the treasures of India.