Do you know what is worst than not getting a holiday? Wasting a holiday. This happens when we get a holiday right in the middle of the week. We are often so confused about what to do with that one day of freedom that we end up wasting it.
In this article, we will explain to you exactly why you must go visit a vineyard if you are on daybreak! India's wine-producing states are Maharashtra, Karnataka(Bengaluru area) and Telangana(Hyderabad), so if you live around these areas, your holiday is in for an amazing experience! Let us tell you exactly what you do in Vineyards and why it is so much fun!
Vineyard Visit
Your tour will start with a vineyard visit. Here they will take you around the entire vineyard where they have grown all the grapes that you consume as wine. You will see the different types of grapes, which are soon to be for making wine!
Grape Harvesting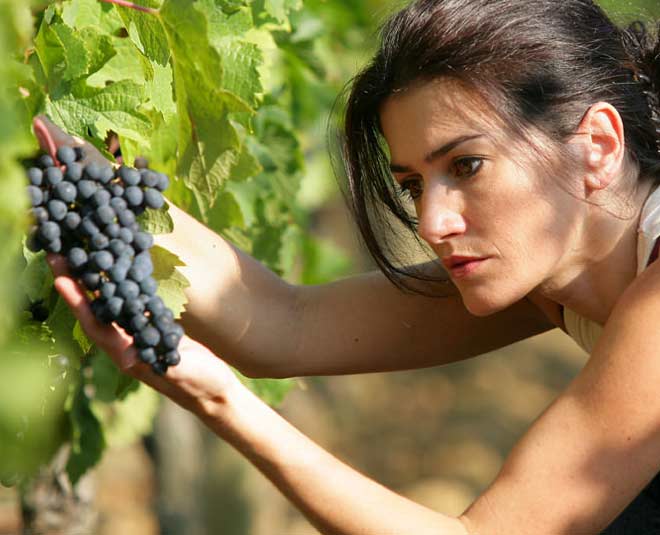 Image Credit: vinepair
This is a process where the owners of the vineyard will guide you while you have to carefully pick the ripened grapes and transfer them for the stomping session. If you wish to be involved in grape picking, make sure you visit the vineyards in the months of August to late October.
Grape Stomping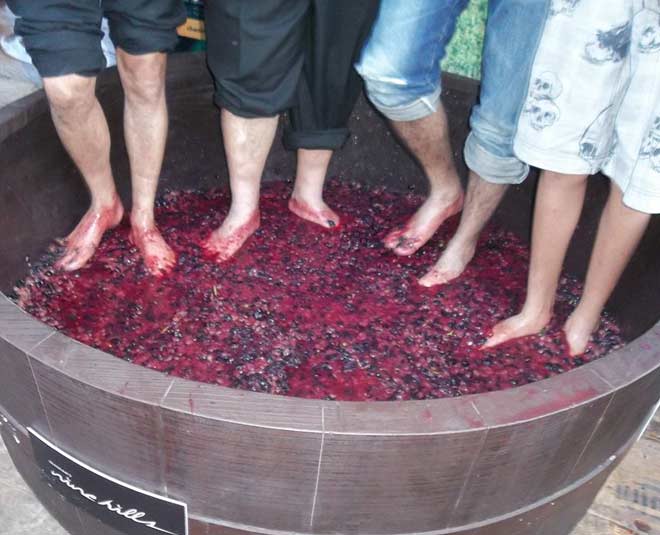 Image Credit: ninehillswine.files.wordpress
This activity is ten times more exciting than it sounds, now you can imagine how much fun it is going to be! What they make you do is stand inside a huge tumbler full of ripened grapes. All you have to do is hop on it to remove all the juice. This method of grape stomping was used in traditional winemaking. Sounds exciting to some gross to many? Well, it is sanitary because grapes have acid, sugar and alcohol in them, a combination of which makes it impossible for the human pathogen to survive.
Don't Miss- Pet Cafes In India That Are Just Paw-Some!
Wine Tour And Tasting

Image Credit: colive
Always wanted to hold a glass of wine(read about benefits of wine) in your hand and swirl, sniff and sip? Your trip to the vineyard has gotten you covered with that bucket wish! After a fun workout while grape stomping, the organisers will take you on a wine tour through their entire vineyard. Here, they will guide you through the different kinds of wines that they produce. You will gain knowledge about wine, how they taste, why they taste so and the reason behind the intensity of their colours.
Don't Miss- Here Are Some Of The Best Places To Visit In Munsiyari
The Cheese Bonus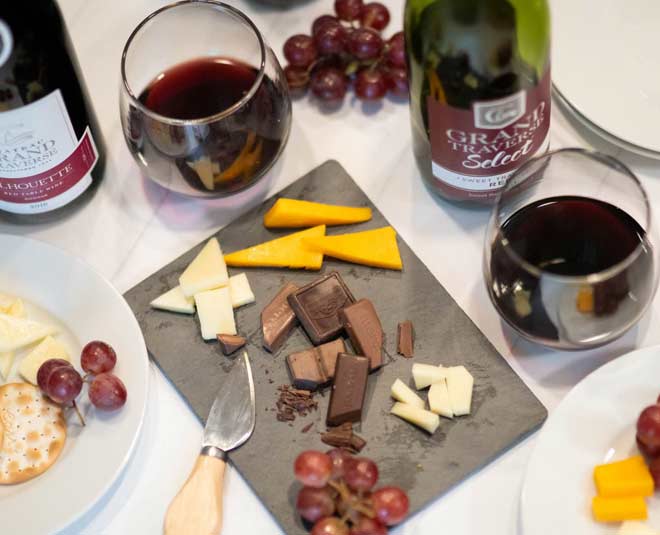 Image Credit: cgtwines
Acts as a brownie point, while going around to taste the different types of wine, you will also be offered different types of cheese(read about cheese recipes) and dark chocolate.
If you have gone to a good vineyard, post the tasting and the tour, you will be invited for a lunch at the vineyard. You will be served with several flavourful delicacies and a glass of their finest wine!
We hope you enjoyed reading this article and are planning a tour to the nearest vineyard in the upcoming mid-week holiday! If you wish to read more such articles, stay tuned to HerZindagi!