India is a vast country with a wide range of lip smacking cuisine delights. Even when it comes to non-Indian foods, we Indians love to give them a desi twist.
However, there are numerous food items that are popularly referred to be "desi" Indian food but does not really have Indian origin. Let's take a look at the list of non-Indian food items that we've always felt proud calling Indian but aren't.
1. Chicken Tikka Masala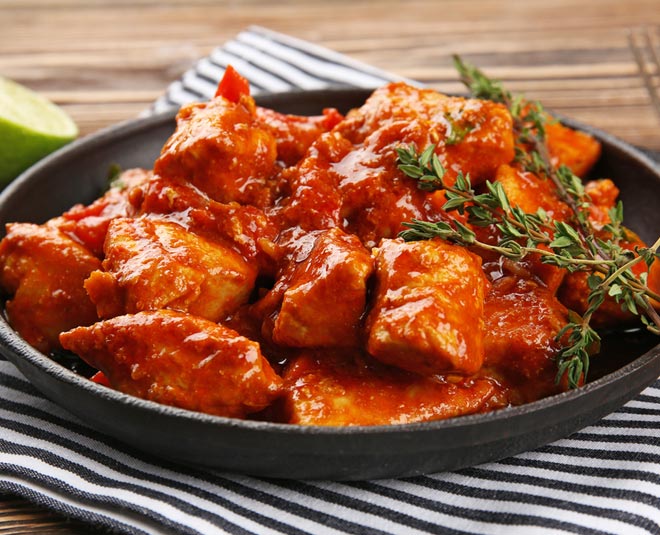 Chicken Tikka Masala is one of the most loved chicken dishes in India. The dish consists of boneless chicken chunks served in spicy tomato-cream sauce. The origin of this delicious invention dates back to 1970's, and is believed to have been first made by a Bangladeshi chef in Glasgow, Scotland to please one of his customers who complained about their dry chicken dishes.
2. Biryani
Biryani is a mouth-watering dish that no one can refuse. Although Hyderabad is famed for serving the most delectable form of Biryani, many historians believe that it originated in Persia and was brought to India by the Mughals. In the Mughal royal kitchen, Biryani was further refined. Biryani was traditionally prepared in an earthen pot over charcoal.
3. Jalebi
This sweet dish is a favorite of every Indian who like sweet meals. However, the dazzling platter of hot and crispy Jalebi cooked in nearest Halwai ki dukan is not an Indian invention, but rather a West Asian or Persian import. Jalebi is actually a version of Iran's festive sweet called as "Zolabiya" or "Zalabiya." Today, in India, the crisp and fried sweet dipped in sugary syrup, is loved all across the country and is enjoyed in every important celebrations as well.
Read More: Your Favourite Jalebi Is Not An Indian Sweet!
4. Samosa
It may come as a surprise to learn that our favorite snack, the Samosa, originated in Central Asia and was brought to India centuries ago. Originally, Samosas were called Samsa after the Central Asian pyramids. Today, the crispy golden snack is found in different avatars all across India and is enjoyed as a favourite tea time snack.
5. Tea
The rich taste of Tea is enjoyed in every Indian household today. But did you know that our much loved comfort drink was introduced in India by the britishers and it actually originated in China around 2750 BC?
6. Gulab Jamun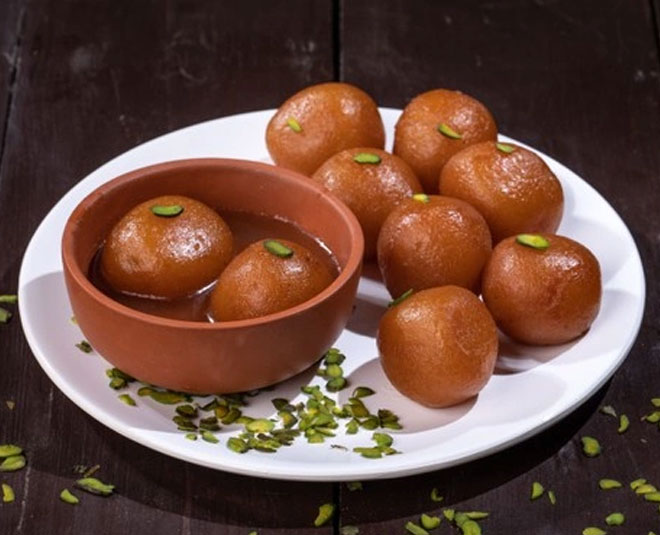 Gulab Jamun, a soft, delicious, and small milk ball coated in flavored sugar syrup that is known to gratify all taste buds, is another non-Indian food item. This delicacy is similar to the Arabic dessert Luqmat-Al-Qadi, which was brought along with the Mughal emperors. Today, the gulab jamuns are loved at every Indian households and is enjoyed at every occassions
Read More: Make Soft And Delicious Bread Gulaab Jamuns At Home With A Few Ingredients
7. Rajma
Our very own Rajma, which we enjoy along with rice and rotis, were first grown in Mexico. The Portuguese then transported it back to Europe before bringing it to India via the south-west coast of India. Even the technique of soaking and boiling Rajma is borrowed from Mexican cooking traditions. However, the preparation of rich and thick rajma gravy prepared with tomatoes, onions, garlic, and different spices are all Indian variant..
Even though these dishes do not have Indian origins, we have surely made them ours with our special twists and desi flavours.
Which one among these non-Indian food has shocked you the most?