Summers bring along juicy, delicious fruits like peaches. These orange and red-hued peaches are sweet and tender on the inside. Peaches are not just enjoyed as regular fruit but also in different recipes like jams, jellies, pies among others.
Those who prepare all these goodies using these seasonal peaches know that it is really tricky to peel peaches. Their outer layer feels thick but is actually very thin and removing it can be tedious.
So, if you are planning to use those peaches all year long by turning them into delicious food items then this article is for you. Here are some easy, quick ways to peel peaches. Read on.
1. Use A Peeler Tool
The easiest way to peel peaches is by using a hand peeler. Use a hand peeler with very light pressure and keep removing the skin in downward strokes. Start from top to bottom. However, if you haven't used a peeler before, make sure you do it slowly or you can end up hurting yourself.
2. Blanch The Peaches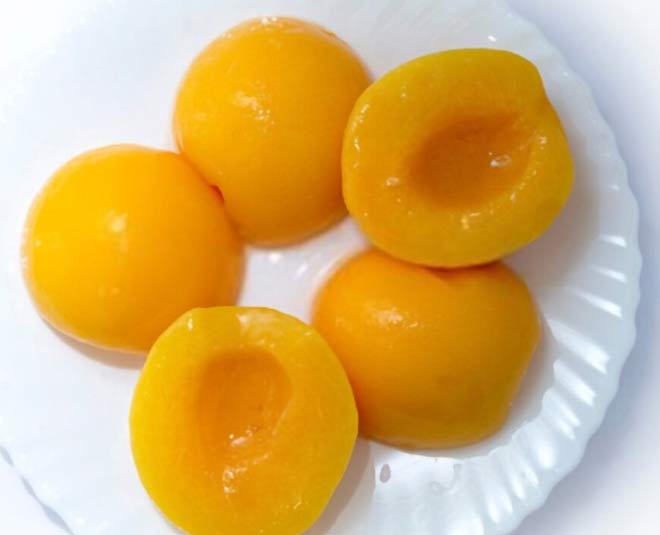 Blanching is another easy way to peel peaches. This technique is commonly used for vegetables like tomatoes. It can also be done for peaches. Drop peaches into hot water carefully. This will easily peel the skin. Make sure you don't leave the peaches in the water for too long or they can end up becoming mushy and this can further spoil them for some of your recipes.
3. Try The Boil And Ice Method
In a pan, add peaches and pour in enough water to submerge the peaches.
In a bowl, add some ice and ice water.
Transfer the peaches from the hot pan to this bowl full of ice water.
Once the peaches are cool, start peeling them. You can also use a knife if required.
Removing The Pit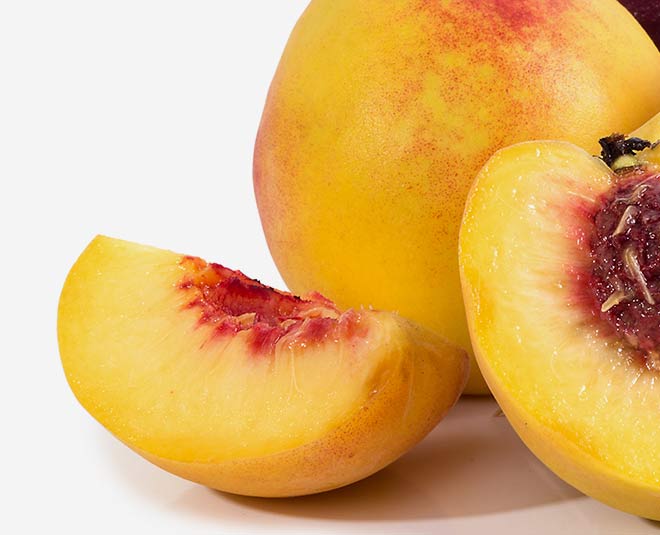 Now that you have removed the peel, you also need to remove the pit in the center to use the fruit for your different recipes. However, removing it is quite easy.
Using a sharp knife, cut the peach down the middle. Remove the pit with your fingers. You can also use a small knife. Cut the peach into small slices or cubes, anyway you want to use the fruit
There are different ways you can use peaches. You can prepare peach smoothies using peaches or even add them to your oats bowl. Preparing peach compote, jam, jelly, pie or cakes are other options.
Don't Miss: How To Buy A Ripe Papaya, Tips To Store And More
Peaches are seasonal and an easy way to have a stock of them is by freezing them. Tossing peaches in lemon juice and then freezing them can help. This will prevent the fruit from turning brown. You just need about 1 tbsp of lemon juice for this. Place these peaches on a baking sheet and then place them in the freezer for a few hours or overnight.
Transfer the peaches into a ziplock freezer bag. These frozen peaches will last for about 6-12 months. If you keep them for longer, the fruit will lose its original flavour.
We hope this guide helps you peel peaches quickly. Do you have any other easy ideas to peel peaches? If yes, write to us on our Facebook page. For more such stories, stay tuned!