The year 2020 bought the global pandemic of the novel coronavirus upon us. While mankind suffered and is still struggling in stabilising the situation, our planet, on the other hand, experienced a brief dip in global carbon dioxide emissions. However, this minor recovery doesn't seem to be helping many areas that are already affected due to extreme climate change.
We are referring to the increased sea levels that are slowly encroaching on coasts. The scenario has resulted in many cities sinking due to the excessive groundwater pumping. Especially the low-lying coastal cities are already facing devastating floods, leaving us all worried if they will disappear in future. Here is the list of such cities that you must visit before the situation goes out of the hand!
Jakarta, Indonesia
The capital city of Indonesia, Jakarta is popular for many things, especially its Bali beaches. Tourists from all around the globe throng this city to enjoy with family and friends. However, Jakarta is sinking up to 6.7 inches per year. This is causing several problems from the citizen. The monsoons are becoming hard to sustain due to excessive groundwater pumping. If reports are to be believed, with this rate this Indonesian city might sink by the year 2050.
Venice, Italy
Venice is one of the most beautiful cities in the world, located in Italy. It is famous for many things, but most importantly for its striking architecture, and beautiful bridges. From the past couple of years, Venice is facing the worst floods. So much so that in 2018, the flood was reported as the worst the city had seen in a decade. Reportedly, this Italian town is currently sinking at a rate of 0.08 inches per year.
Houston, Texas
In 2017, Houston, Texas was hit by Hurricane Harvey that destroyed several homes and displaced many people. It is being predicted that more the city sinks, such natural disasters are more likely to hit Houston. As per data by the US Geological Survey, the city is already under 10 to 12 feet of water since the 1920s.
Dhaka, Bangladesh
Bangladesh is one of the neighbouring countries to India. Its capital city Dhaka is popular for its art, food and culture. While it is a growing economy, it also contributes to global climate change (know about Ridhima Pandey the 13-year-old climate activist) due to CO2 emissions. As per a media report, this beautiful city can face catastrophic disaster in the future because of the rising sea levels.
Don't Miss: Fresh Snowfall In Himachal Makes The State A Trekker's Paradise
Rotterdam, The Netherlands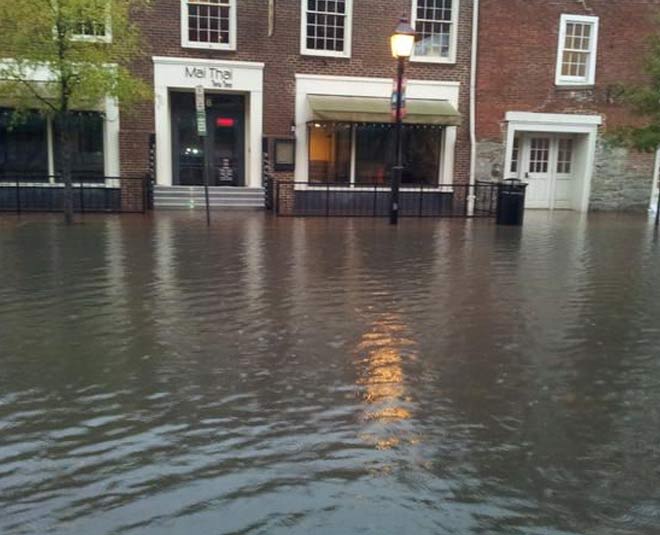 If you are a fan of modern architecture and beautiful landscapes, you should definitely visit Rotterdam. It has stunning cube houses, a variety of bars, pubs and nightclubs, which is a must-visit during your Europe tour (how to travel Europe in low budget). But there is a high probability of floods in this city, given that Rotterdam is 90 per cent below sea level, as per a media report.
Don't Miss: Are You In Goa? Make A Plan To Visit These Cool Places Within 100 Kms As Well!
If you liked this article, do comment on our Facebook page. Stay tuned to HerZindagi to read more such stories.