During winters, most of us want to enjoy ice and snowfall at hill stations. But ones the ice starts melting, there is not much left to see. As we are quickly moving forward to March, it's time to change our travel plans from hill station to desert.
This is because desert areas are very hard to survive during the hot summer months. While there is a slight cold breeze in the desert region, roaming in such areas can turn out to be fun. If you are looking for some great options, we have curated a list. Check it out!
Bikaner
Bikaner is popularly known as the Camel City of India for all the right reasons. Filled with sand and stunning beauty, the city offers many sites that the tourists can visit. When you are in Bikaner, don't forget to enjoy camel ride and visiting the 16th-century Junagarh Fort, Karni Mata Temple, Laxmi Niwas Palace, Gajner Palace, Rampuria Haveli, Sadul Singh Museum, etc. The city is situated 330 km from the capital city of Rajasthan, Jaipur.
Rann Of Kutch
One of the most popular deserts of India is the great Rann of Kutch. If you are after that reviving vibes, India's largest salt plain is where you want to tour. Located in Gujarat, the region comprises of two deserts, which is the Rann of Kutch and a smaller salt desert, situated adjacent to the main desert area. If you want to experience the salty marshland, March is the best time to travel to the Rann of Kutch.
Ladakh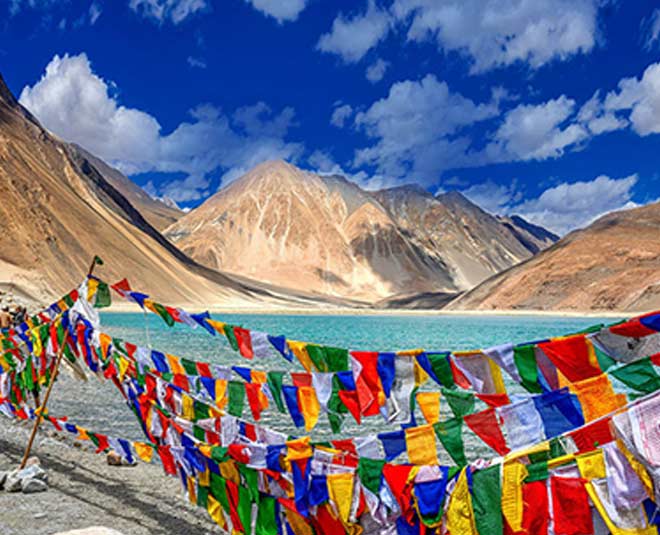 Not feeling like to hit sandy deserts in India, but instead a cold one? Head to Ladakh towards the north that is packed with astonishing mountains, and scenic views. The place will give you tranquilising feeling, away from the city rush! Ladakh is one of the most loved tourist destinations when it comes to enjoying breath-taking landscapes. When in Ladakh, don't forget to visit Khardung La, which is the highest motorable pass in the world.
Jaisalmer
Situated in the royal state of India, Rajasthan, Jaisalmer is surrounded by the most amazing Thar Desert. The beauty of this city is simply unique, as it is filled with golden sand, something that is hardly available in any other Indian state. Jaisalmer is 575 km away from the capital city, Jaipur. It can be reached by multiple sources, such as by flight and bus within hours. Besides enjoying the view of the desert, one can also visit beautiful temples in Jaisalmer.
Don't Miss: 1000 Years Old Temples in India That Redefine The Word 'Majestic'
Chittorgarh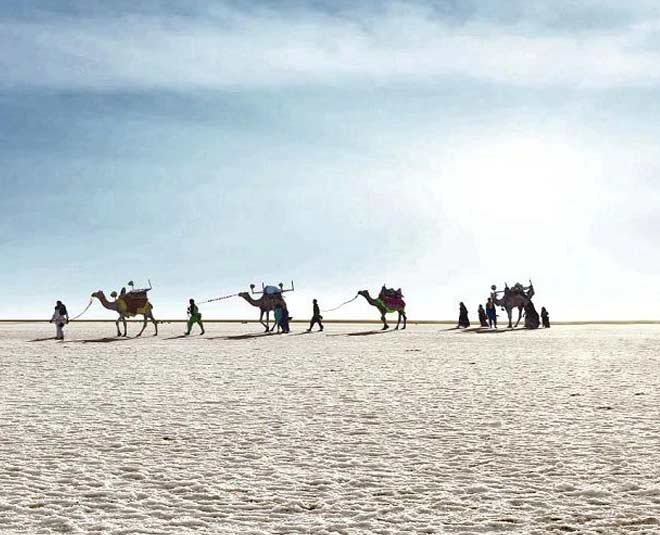 When you will move towards the southern-eastern part of Rajasthan (honeymoon destinations in Rajasthan), you will discover another extra-ordinary city of this state, Chittorgarh. You must have heard the city's name in several Indian folklore. But, other than its tale of sacrifice and heroism, Chittorgarh has much more to offer. You can tour the city's desert area, and the gorgeous Chittor Fort or Chittorgarh, which is a UNESCO World Heritage Site.
Don't Miss: Enjoy Royalty While Travelling In These 5 Luxury Indian Trains
If you liked this article, do comment on our Facebook page. Stay tuned to HerZindagi to read more such stories.