With the pandemic ailing the world, travelling outside India is not an option unless you really have to. Honeymooners may feel it is as a dampener but this is the time when you must explore your own country and make the most of it just like our celebs. Gauahar Khan and her husband Ziad Darbar did the same and chilled amid the beauty of Rajasthan's Udaipur, soaking in the royal vibes. Rajasthan has a different vibe altogether and it is a delight for all sorts of couples. From the royal stay to wildlife lovers to shoppaholics to food lovers, there is something for everyone. So here are 5 different places in Rajasthan other than the obvious Jodhpur, Jaipur and Jaisalmer, that you can explore and will have no regrets whatsoever if you plan well.
All those who are getting married in the coming weeks or months can checkout these places and spend a week easily. I have put together a minimum costing of the top 4 stars in each place which are well on a budget, give you the comfort and have good reviews as well.
For travel, it depends where are you going from but if you are taking a flight, book ASAP, grab the deals different airlines are offering and save money as well. The more you delay your booking, the costlier it may get. For train travellers the cost will definitely be much less but then it again depends where are you travelling from. Pack your own snacks and take all the safety precautions.
Udaipur
This is indeed the place when you need 100 % royal feels. The numerous forts and palaces here are excellent for your post-wedding pictures as well. The city will charm you and newlyweds will definitely feel the love in the air. The old look of the town will transport you to a different era. If you are up for some sightseeing, you can always head to the City Palace, Monsoon Palace and Lake Palace. In Udaipur, you must plan a lunch date on the shikara, take your partner along and go for a boating session at the Fateh Sagar Lake, walk down the Jaisamand lake or Gulabh bagh.
For a fancy yet affordable stay you could stay at Raddison Udaipur which costs between Rs 4182 to Rs 5003 per night depending upon the dates you select. You could also book an entire week which without bargaining would be a total of Rs 25,000 minimum.
Another fancy yet affordable stay could be at the Ram Pratap Palace By Fateh Collection. Here the minimum cost would be Rs 2688 per night, depending upon the dates you select.
Chittorgarh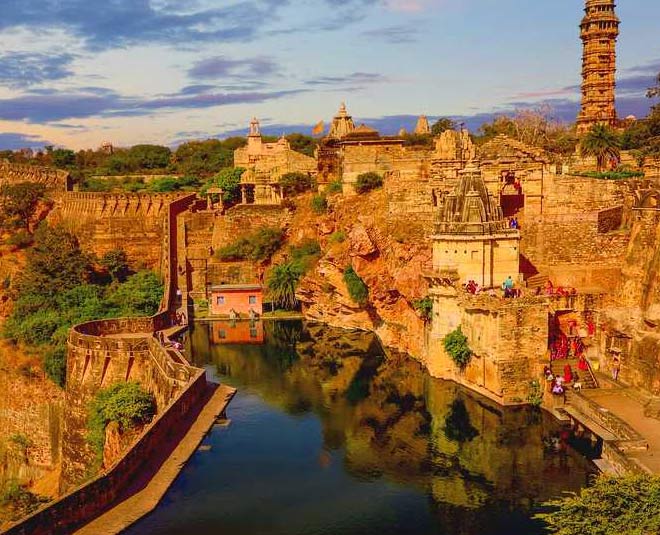 The history lovers will definitely have a ball here. The charm of mysterious forts, ruins and oh so many tales of heroism will envelop you and make you forget the world you live in. The historic aura of the ancient town will be a hit for couples who love such places. You must visit the Chittorgarh Fort, Padmini Palace, Meera Temple, Rana Kumbha Palace, Kalika Mata Temple, Bassi Wildlife Sanctuary and Gau Mukh Kund here. Hold hands and take a tour of the forts, seek blessings at the Meera Temple and enjoy the local food.
For a 4 star stay here you can book your dates at The Caste Narela Lake Resort which costs a minimum of Rs 2337 per night, depending upon your dates. Another great option would be staying at Bassi Fort Palace which could cost a minimum of Rs 1820 per night, depending upon your dates.
Don't Miss: Get Your Dreamy Pre-Wedding Photoshoot On A Budget
Ranthambore
The wildlife junkies, this is their kind of place. Amazing clicks, nature, the National Park with tiger reserves is perfect for the newlyweds. The Ranthambore National Park is hard to miss at the foothills of Vindhya and Aravali Hills. Go for a safari together, spend time amid nature, taking pictures galore and enjoy a lovely stay at hotels like
Ranthambore Heritage Haveliand The Baagh Ananta Elite are two affordable places where you can stay as rest get costlier. If you wish to stay at Ranthambore Heritage Haveli, the cost per night ranges begins at Rs 3937 and varies depending upon the dates and time of your booking.
The Baagh Ananta Elite is another excellent option where a night could cost you Rs 4211 and hike up to Rs 6000 plus, depending upon your dates selected and the time of booking.
Don't Miss: Top 5 Scenic Toy Train Routes You Can Take In India
Pushkar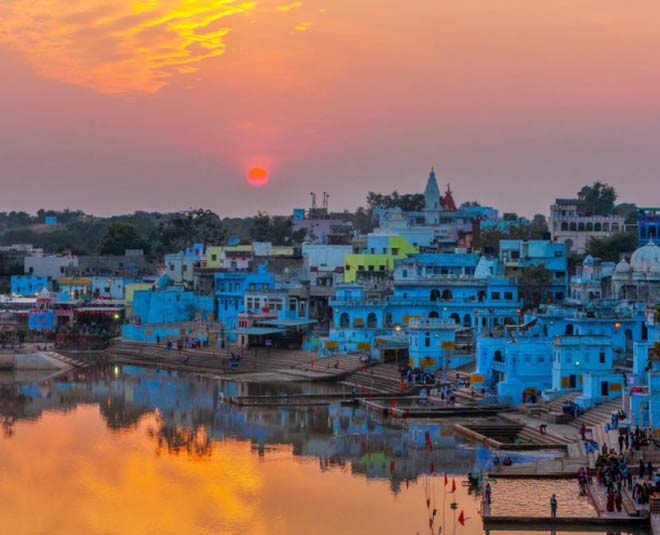 This is a comparatively silent town and is a very popular destination for honeymooners. The tall green trees and one side with a desert, Pushkarmakes for an excellent place where couples can spend quality time together. You must visit the Varaha Ghat, Pushkar Lake, Thar Desert and the Sunset Cafe Hotel here. Fo for a bike ride, chill and watch the setting sun from the terrace of your accommodation or simply prepare for a hike from Ratnagiri Hill to Savitri Temple. You could also try a camel ride if you are up for it.
If you want to experience living in luxury tents then book with Rawai Luxury Tents which could cost a minimum of Rs 3618 per night, depending upon your dates. For a palace feel, you can head to Gulaab Niwaas Palace which costs minimum Rs 2209 per night.
Don't Miss: Travel To Pushkar, Rajasthan To Experience The True Meaning Of Grandeur
Mount Abu
Mountain lovers, this is a place for you if small Aravalli mountains are your type. The Nakki lake is unmissable and when you witness the setting sun, you will thank us for this suggestion. You can also checkout the Mount Abu Wildlife Sanctuary, Dilwara Jain Temples, Trevor's crocodile park and Guru Shikhar. As for activities, go for a romantic ride for the sunrise or sunset, take a hot air balloon ride, take your partner out for a date at the Mulberry Tree Restaurant here or a trek perhaps.
Stay tuned to HerZindagi for more such suggestions.