Almost all of us can't deny that non-stick cookware has made our lives easy. There are multiple advantages of using these amazing looking and highly convenient utensils, such as it allows food to release easily from the pan, it is easy to clean, and of course, it helps people to control their fat intake. However, a lot of people avoid using them because of myths surrounding non-stick cookware. While it is also great to use the traditional cookware, one should not keep believing in false notions that may keep them from using something new and useful. That's why we decided to bust five common myths that people are still believing about non-stick utensils.
Myth 1: Non-Stick Coating Is Poisonous
Many think that the coating of the non-stick pans if ingested can turn out to be life-threatening. But, a couple of media report suggests that most companies use non-teflon coating for their products and these are not harmful if accidentally ingested. In fact, most of them are also certified to be absolutely non-harmful. If you feel sceptical about investing in non-stick cookware, you can look for the same certification while buying a piece to stay healthy (food to stay healthy) and protected.
Myth 2: Non-Stick Utensils Need High Maintenance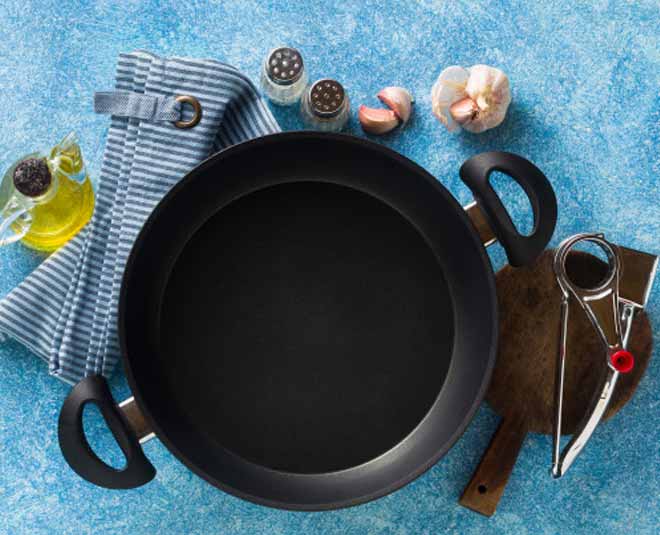 This probably is the most common myth about using non-stick cookware. Most people believe that it takes a lot to maintain non-stick pans and woks because you can't clean it with harsh scrubs, can't use metallic spoons with them, etc. While these are genuine concerns if you invest in something that is slightly expensive than the normal utensils, it is significant to know that non-stick cookware has extremely durable coating, therefore there will not be problems in using any kind of utensils, metallic or otherwise with it.
Don't Miss: 6 Benefits Of Using A Wooden Spatula For Cooking
Myth 3: You Can't Use Scratched Non-Stick Cookware
With time any pan or wok may get scratched and lose its colour, this doesn't mean that you should throw it away. The little scratches are only likely to hinder the visual appeal, therefore, it will hardly make any difference as far as performance is concerned. However, if the coating of the pan has completely gone, you might want to change it to prevent food from sticking at the bottom of the pan.
Myth 4: Anything Which Is Not Black Is Not Non-Stick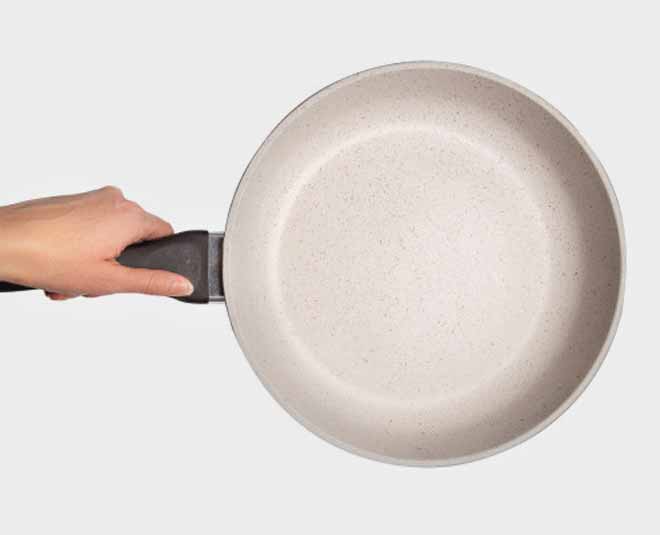 Yes, initially there generally were black non-stick cookware, but it was a long time ago. Now they are available in several colours and shades. They are to be used in the same manner and are as durable and reliable as any black piece. Reportedly, experts don't recommend using heavy metals to make utensils as they generally give colour. Also, if you want to keep those scratches hidden, the colourful non-stick cookware can be a great option for you.
Don't Miss: Frozen Food: Know The Right Way Of Thawing Deep Freeze Supplies
Myth 5: All Non-Stick Coatings Are Basically The Same
This myth definitely needs to go down. Not only there are different qualities of non-stick coating, but the making is also distinct. Sometimes a utensil may have one, two, or more coating, whereas other times, there may be a change in the materials, such as PTFE or silicone, each of which has differing attributes.
If you liked this article, do comment on our Facebook page. Stay tuned to HerZindagi to read more such stories.