India is home to 544 wildlife sanctuaries where you can view a great diversity of flora and fauna. North India alone has a large number of wildlife sanctuaries frequented by tourists around the year. And if you have kids then wildlife sanctuaries are the best place to show them the beauty of nature and introduce them to the animals and plants of the wild. If you are a nature enthusiast then visiting these five top wildlife sanctuaries in India should definitely be part of your travel plans.
Jasrota Wildlife Sanctuary, Jammu and Kashmir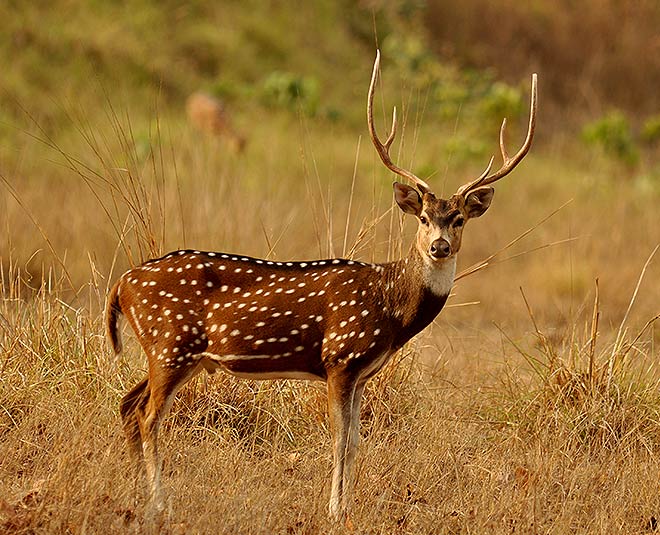 Image Courtesy: www.wikipedia.com
Visit this place from September to March to view animals such as Axis Deer, Chital, Rhesus Monkey and birds such as Red Jungle Fowl, Peafowl, Jungle Bush Quail, Blue Rock Pigeon and Green Pigeon. Migratory birds can also be seen here during the months of March to May. Trees such as north Indian rosewood, khair tree, gum Arabic tree and Indian ash tree as well as shrubs like bush plum, wild sage and hop bush can be seen here.
Chail Wildlife Sanctuary, Himachal Pradesh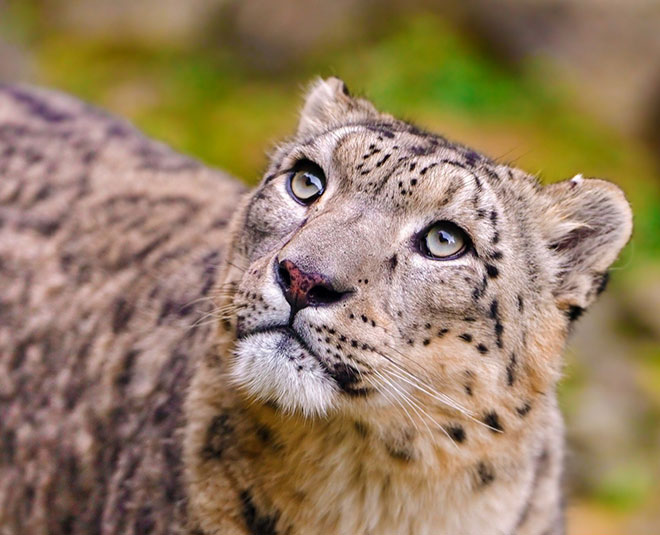 Image Courtesy: www.million-wallpapers.com
Famous for the endangered Cheer Peasant, rare red headed vulture and pallid harrier, this sanctuary is home to a huge variety of bird species such as slaty headed parakeet, Himalayan bulbul, grey winged blackbird, blue capped redstart, green backed tit, bar tailed tree creeper, black headed jay, and white browed rosefinch as well as Eurasian plain backed thrush that your kids will love to watch. Animals like leopard, barking deer, goral, European red deer, Asian black bear and black naped hare can also be spotted here. The best time to visit this wildlife sanctuary is from March to October.
Read More: TV Actor Kavita Kaushik Shares Her Blissful Char Dham Experience
Sultanpur Bird Sanctuary, Haryana
Image Courtesy: www.mediterraneannature.com
One of the most famous names in the list of wildlife sanctuaries in north India, the Sultanpur Bird Sanctuary is the place to view a huge variety (approximately 250 species!) of resident and migratory birds. It's a perfect place for a day's picnic with the kids to view animals like black buck and neelgai and birds such as Eurasian Golden Oriole, Siberian Cranes, Greater Flamingo, Ruff, Black winged Stilt, Comb duck, Blue cheeked Bee Eater, Blue-tailed Bee-Eater and many more. October to February is the best time to visit this sanctuary.
Sukhna Wildlife Sanctuary, Chandigarh
The Sukhna Bird Sanctuary is your best bet to introduce the kids to a great variety of bird species as well as the most number of sambhar groups in the country. Trees of kikar, sheesham, khair, chhal, neem and dhakk etc. and a variety of shrubs can also be seen here. To explore this wildlife sanctuary, plan your trip around the months of November to June.
Katrnighat Wildlife Sanctuary, Uttar Pradesh
Image Courtesy: www.million-wallpapers.com
Want to spot tiger, leopard, chital, swamp deer, barking deer, sambar, blackbuck, nilgai, sloth bear, wild boar, etc. in the same place? Then head to this sanctuary in north India. What's more you can also see Gharial and crocodile in the Girwa River nearby. Mid-November to mid-June is the best time to visit this sanctuary with the kids.
Want to know about more places to visit with your family, honeymoon destinations, places that celebs love to visit or haunted locations in India? Then keep reading HerZindagi as we bring you the best from the world of travel.