Did you know that you don't have to go to Japan or D.C to enjoy the cherry blossom festival, you can simply visit Shillong? Every year, the Meghalayan city organises a cherry blossom festival in the month of November and this year it'll be celebrated from November 13th to November 16th, 2019. This festival is held to welcome the unique autumn flowering of the Himalayan Cherry Blossoms.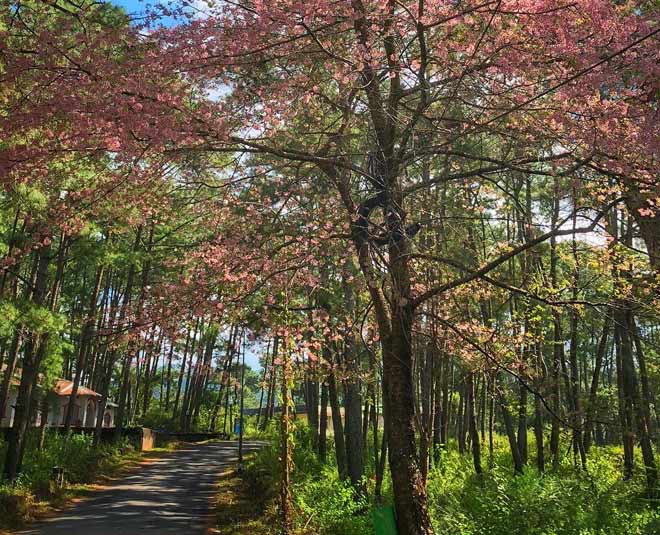 The India International Cherry Blossom Festival will be held in multiple venues in Shillong. This festival is organised by the state government with the Institute of Bioresources and Sustainable Development and the Indian Council for Cultural Relations.
Here is our final calendar of events - and we are just 3 weeks away ! Shillong's 4th India International Cherry Blossom Festival 2019- will celebrate the unique autumn flowering of Himalayan Cherry Blossoms with several cultural events at Shillong, Meghalaya from 13-16Nov2019 pic.twitter.com/0zSZE0evkM

— India International Cherry Blossom Festival 2019 (@india_cbfest) October 23, 2019
The government has also organised several events to keep you entertained, like, music gigs, a beauty pageant, and stalls showcasing the cuisine, wine, arts and crafts of the region. And oh, did we mention some sumptuous Korean barbeque, K-pop concert and exhibits on opportunities on Education in South Korea? Yes, you read it right.
Don't Miss: North-East Special: Best Places To See In Meghalaya
That's not it. There are more activities to keep you entertained, like, North India's traditional folk music, unplugged western music, and dance performances by natives of North India. You can also take part in bicycle rallies, taekwondo demonstrations, storytelling sessions, and golf tournament. And if you are a photographer or owns a DSLR, you can take part in the photography competition too!
How To Reach There: Hire a private cab from Guwahati airport to reach Shillong.
So, what are you waiting for? Hurry up, pack your bags and head straight to Shillong! Also, don't forget to share your experience with us!