Monsoons have literally taken the entire country by storm and there can't be a better place to enjoy the rains than Goa. This little state on the western coast gets transformed into a merry playground during the rains. There is a sudden spurt of activities all around you. This surely is the season you should make all your Goa plans for and we promise you that it is going to one helluva experience for you to be there and witness the majestic monsoons.
Waterfall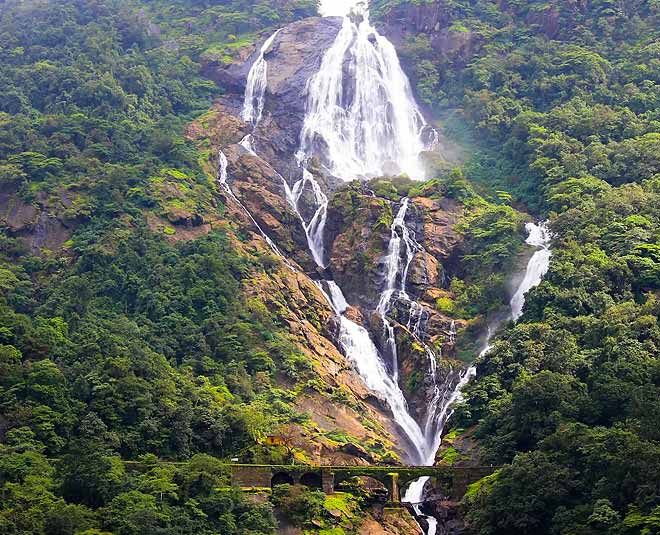 Goa has been blessed with several beautiful waterfalls which come to life when it rains. Apart from the famous Dudhsagar waterfall here, you can be a witness to the scenic sights of Tempadi Sula Waterfall at Bhagwan Mahavir Sanctuary, Manapi and Savari Waterfalls at Netravali Wildlife Sanctuary and Hivre Falls at Valpoi.
River Rafting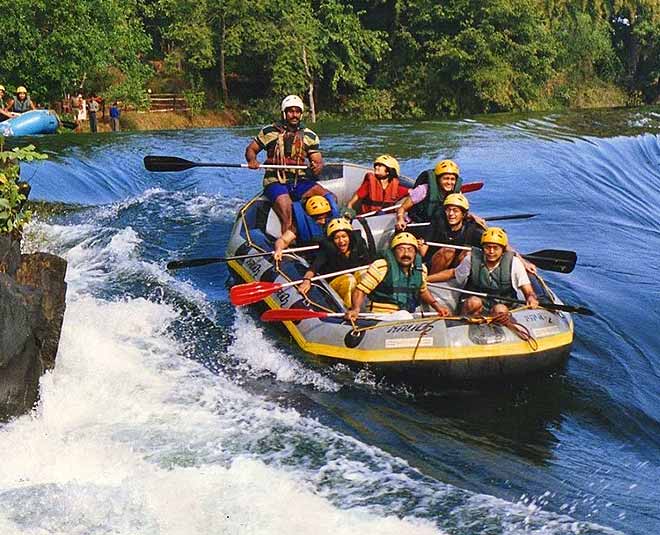 If you are an adventure lover and wish to add some adrenaline rush to this visit of trip of yours, then river rafting is what we would suggest. It's a different ambiance out there when you do something like this during monsoons since rivers are flushing full throttle. You can also plan a visit to Mhadei Wildlife Sanctuary's Mhadei river. There are several professional travel groups that conduct rafting and the chances of getting injured will be negligible.
Don't Miss: Vegetarian Food In Goa? These 5 Restaurants Can Be Your Life Saviour
Wildlife Safari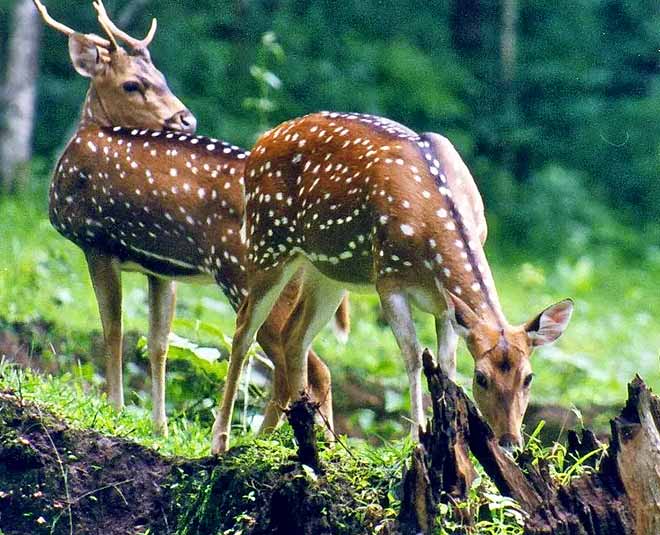 Although the wildlife sanctuaries of Goa are open for public to visit all over the year, but one gets a different experience of seeing it during the monsoons. You can enjoy Mollem National Park, Cotigoa Wildlife Sanctuary and Mhadei Wildlife Sanctuary during the monsoon season. You can be lucky enough to find bio-luminescent fungi called Mycenae in the Mhadei Sanctuary. Its specialty lies in the fact that it shines during the night. While the Bondla Wildlife Sanctuary is small in size, the Botanical Garden, Animal Rehab Centres, and Deer Safari can be enjoyed easily.
Celebrate #BandhanNahiAzaadi with HZ on the occasion of Independence Day and Raksha Bandhan. Register here for an exclusive workshop for women. 'Free registration' & 'Attractive Giveaways' for all participants.