Pushkar has recently emerged as the favourite destination amongst backpackers, owing to the splendid beauty, history and location of this city. In fact, legends suggests that this sacred city was created as a result of Lord Brahma dropping a lotus flower in the lake located in the heart of the city. So, if you are confused about your next travel spot, don't worry more, because Pushkar has everything you're looking for in your next getaway spot. Here's presenting a complete travel guide to Pushkar, Rajasthan.
How To Reach Pushkar?
Pushkar is located at a distance of 140 km from the capital city Jaipur, which is well connected with cities like Delhi, Mumbai and Kolkata via airways. After landing on the Jaipur airport, you can conveniently book a cab and reach Pushkar. Regular buses also leave from Delhi for Pushkar which take about 9 hours to reach. Further, if you want to travel through trains, Ajmer (sites to visit in Ajmer) is the nearest railway station. It is a 30 minutes ride from the Ajmer railway station to Pushkar and it is both, cheap and convenient.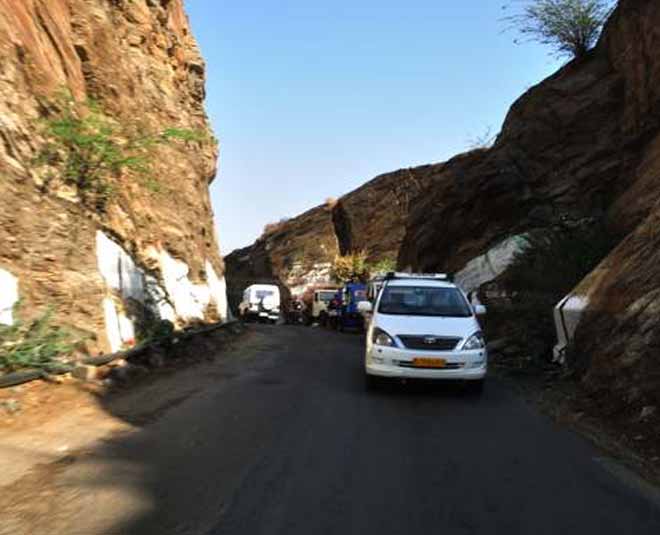 Where To Stay In Pushkar?
Pushkar is the land of palatial hotels and regal restaurants and the right place to know more about the heritage and the culture of our country, India. Once you reach Pushkar nothing can stop you from diving into the traditional vibe of the place so why not stay in a place that offers extreme comfort and vivid reflections of this amazing city. When in Pushkar, you must check out The Country Side Resort, Madpackers Pushkar, Moustache Pushkar, The Westin Pushkar, Pratap Mahal etc. for a heart-warming stay that will blow your minds off.
Don't Miss: 9 Things About Kolkata That Even A Non Bengali Will Fall In Love With
Things To Go/See In Pushkar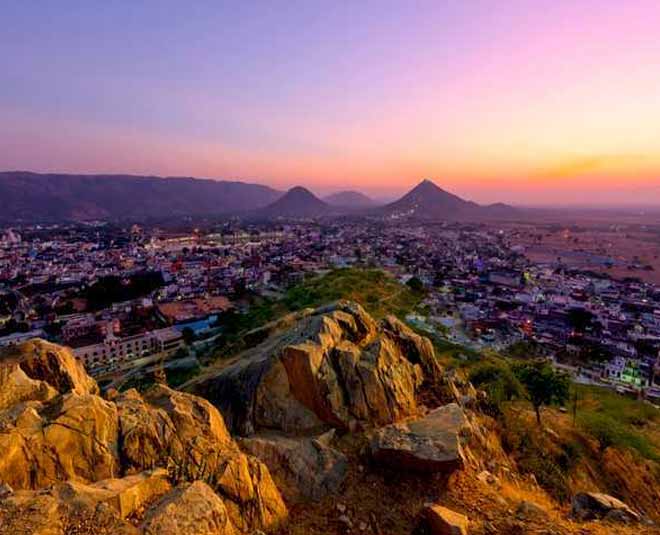 By now, we already know how amazing a city Pushkar is. To add to that, we want to tell you that is the city is full of temples (Shiva temples you must visit), ghats and palaces. Here's a list of 10 things to check out in Pushkar:
Pushkar Lake
Hike Savitri Temple
Watch Evening Aarti
Hot Air Ballooning Over Pushkar
Try Local Street Food In Pushkar
Camping In Pushkar
Visiting The Ghats
Camel Safari
Quad Biking
Visit The Pushkar Bazaar
What To Buy In Pushkar?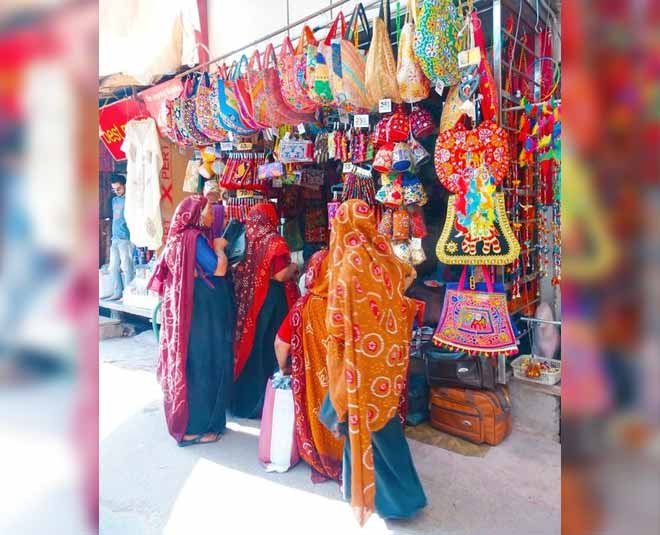 Boasting an array of beautiful markets, Pushkar is one of the best destinations for shopping. From the Sadar bazaar to Kedalganj, Sarafa and Baza Bazaar these are some of the best market places of this city. Pushkar is famous for leather products, handicrafts, garments, rose products and silver articles. And it is best to load your bags with these items before returning from this incredible city.
Don't Miss: Missing Vacationing Amid WFH? Try Workation To Break The Monotony
When Is The Best Time To Visit?
Although the city is surrounded by festivities all year round, but the best months to catch a glimpse of this Rajasthani city are, between November to March. The weather remains soothing and pleasant during this these months and the city sees massive festivities including world famous the Pushkar Mela where people from all around the world gather and celebrate the essence of Rajasthani culture. Camels also collect in large numbers and you can score countless adventures during this fair. Pushkar is calling you, what are you waiting for? Board the first bus to this epic city right away!
Stay tuned to Her Zindagi for more travel guides like this.