Winters are simply love, especially if you love fashion and experimenting with couture. However, if your skin doesn't support you, you may not look your best. In order to look effortlessly ravishing all the time, it is significant that our skin glows and look healthy. But we know that moisture sucking cool breeze can keep us from that, especially if you have dry skin.
People with dry skin tend to suffer the most during the cold weather. While many know what products they are supposed to use to keep their skins hydrated and nourished all the time, not all are aware of things that they must avoid to not make their skin suffer any further. That's why we curated a list of such natural ingredients. Take a look and stay clear from using them on your skin during winters.
Rice Flour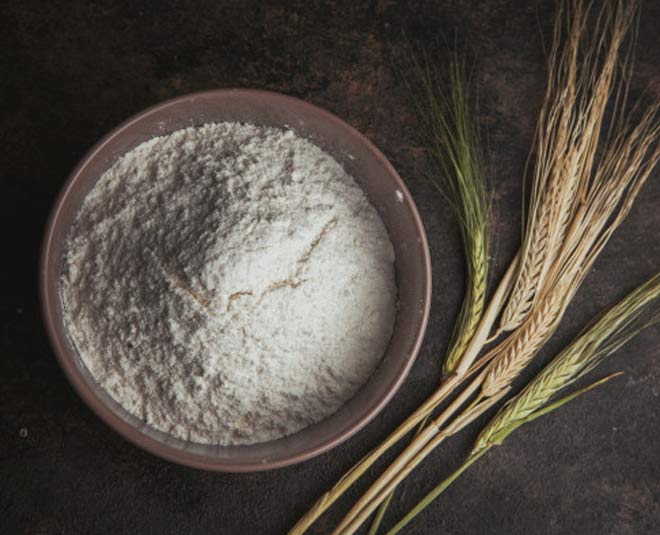 Rice flour is an amazing ingredient found easily in every household. It is mostly used in anti-ageing face masks and packs, as it is great to make the skin tighter. It happens due to the high starch quantity in it. But, when it comes to winter skincare, people with dry skin should not use it, because it will make your skin dry and lifeless. In worse case scenarios, one may also experience flaky skin. While moisturising might help, you don't want to go through this.
Lemon
We know lemon for its citric taste and many benefits for weight loss, hair and skin enhancement. However, this food item that is phototoxic, which means has acid in it can become your worse enemy during winters if you have dry skin. Not only it will dry out your skin, but it might also give your burning sensation and rashes. That's why don't use it in any form on your skin, be it face pack, scrub, drying mask or anything for that matter. The skin is already vulnerable during the cold weather, applying something acidic can make the situation worse.
Cucumber
Cucumber can be regarded as the most soothing foods and natural ingredient for skin during summers. But in winters, you might want to skip using them on your face. The hydrating element is used to make skin soft, especially the area under your eyes. However, cucumbers in winters can deplete the oil from the skin and leave it dry and flaky. Therefore, it is best to switch to its winter alternatives and not use cucumber on skin.
Potato
Potatoes are a versatile food item, that is loved by all, be it kids or adults. It is also loved by ladies, who are particular about their skin and beauty. Potato is packed with high starch content that helps to make skin-tight, besides removing marks. But when it comes to winters, ingredients with starch can have an adverse effect on one's skin, as it makes skin dry and takes away the glow.
Don't Miss: Anti-Ageing Recipes Using Star Anise: Get Rid Of Wrinkles Easily At Home
Tomatoes
Tomatoes are an amazing fruit with noted health and beauty benefits. In winters it can be great for your health, but not the skin because it is acidic in nature. And anything of such sort can take away the natural oils of the skin and make it look dull. You don't want that to happen, therefore steer clear from applying these nutritious natural ingredients directly on the skin.
Don't Miss: DIY: Try This 3-Ingredient Face Serum To Get Clear, Glowing Skin
If you liked this article, do comment on our Facebook page. Stay tuned to HerZindagi to read more such stories.
Image Courtesy: Pinterest, Freepik