We have all been indulging in body care extra-ordinarily off-late. With the increase in the number of hours that we have been forced to spend at home, we have been trying new and innovative products. While the internet is full of a million products that are homemade and apparently good for the skin, we find some of them absolutely pointless. We obviously will not make a decision on your behalf and would want you to know what the product really is before announcing our opinions.
Today, we bring to you a product that you can whip up right at home and use on your skin while bathing- 'Whipped Soap'!
What Is Whipped Soap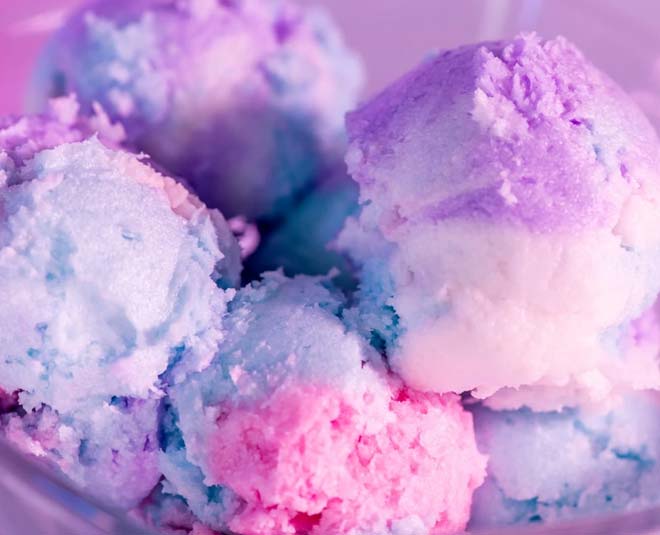 Image Credit: cdn.shopify
Whipped soap has been in the talks recently. It has the consistency of a whipped cream, where all the ingredients that add colour, fragrance and nourishment are whipped together. It is extremely soft and has a creamy texture.
MakeTurmeric Soap- Make Your Own Turmeric Soap At Home!
How To Make Whipped Soap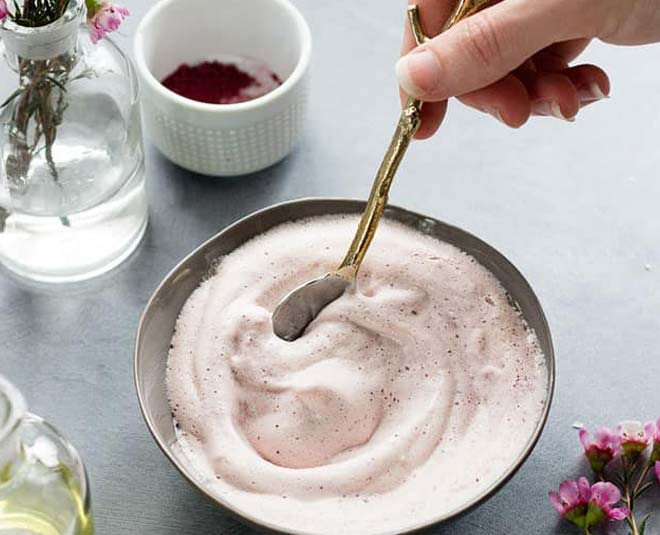 Image Credit: helloglow
Ingredients
Foaming Bath Butter(easily available online)
Optiphen
Grapeseed Oil
Fragrance Of Your Choice(can be floral, mint, etc)
Mica Colourant Of Your Choice
Piping Bag
Electric whisk
Directions
Take a big bowl and add your foaming bath butter into it. Whisk it well so it breaks down completely. You do not have to completely whisk it at this stage because there will be a lot of opportunities for you to whisk later on.
To this add the Otiphen. This is a preservative that is generally used while making soaps and shampoos to ensure that they do not breed bacteria upon coming in contact with water.
You can add any oil of your choice, however, it is most recommended to add grapeseed oil since it is light. Whisk well.
Add the fragrance of your choice to the batter or you can even add a few drops of your favourite essential oil.
After this, add the colour and give it one last whisk!
Scoop the batter and put it in piping bags.
Pipe this whipped soap into your containers like you decorate your cake and your product is ready!
Read More On Soap- Here's A Simple Way To Make Melt And Pour Soaps At Home
Is It Really Worth The Hype
We say No! Now that you have read the recipe and know exactly how many ingredients you require to whip up this apparently easy soap why don't you answer this question yourself? While we do guarantee that the consistency and the structure of the soap will not dismantle, the need for this product is still questionable.
First of all, why would you spend so much time making soap that you ultimately have to wash off?
Secondly, once you close the lid of the bottles you store it in, all the whipped cream look will go away.
The amount of money you will have to spend on purchasing the ingredients is way beyond the budget we have for soap.
We understand that you are into body care, and we have even come up with several innovative articles to help you out with that. However, if the trend of whipped soap has convinced you into spending loads of money and time to make it, let us warn you! This is no Dalgona Coffee that will only take about ten minutes of a whip to look gorgeous and taste average. This will take hours to make and have the same function as a body wash!
We hope you derived something new from the article! If you liked it, stay tuned to Her Zindagi for more such content!