Have you promised yourself to take utmost care of your skin this year as your new year resolution? Well, it all starts from the basics. Cleansing is one of the most important steps of skincare.
Every time you step out, your skin attracts a lot of dust, dirt, and impurities. It becomes worst when you layer your face with loads of makeup everyday. All these things stick to your face through the day and it gets difficult to remove them. This is when double cleansing comes to the rescue.
What Is Double Cleansing?
The process involves cleansing your face twice. The first step involves cleansing your face with an oil-based cleanser and then washing it with a water-based cleanser.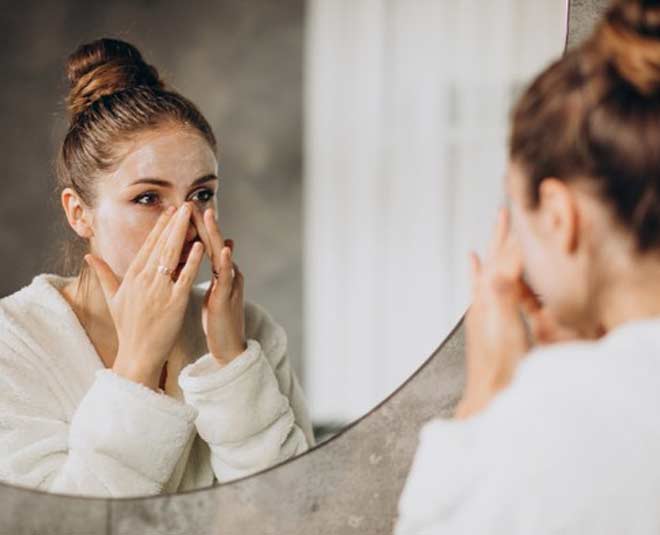 Double cleansing helps in removing all the stubborn and pore-clogging impurities, dust, or dirt on your face. A lot of times these impurities cause acne. Often, the dust and dirt continue to stick to your face after the first wash and this makes double cleansing important.
The first cleanser (oil-based) helps in breaking down any makeup, excess oil, or dirt on your face. The second cleanser (water-based) works on your particular skin issues like dryness or acne.
Don't Miss: A Handy Guide To Wash Face For Every Skin Type
What Are The Benefits Of Double Cleansing?
If you wear makeup everyday then double cleansing is one of the best ways to ensure that your face doesn't have even a single trace of any makeup product. The first step breaks your foundation or any other makeup product and the second step cleans your skin.
The process helps in brightening up your skin, removing dullness. It also helps in improving your skin complexion.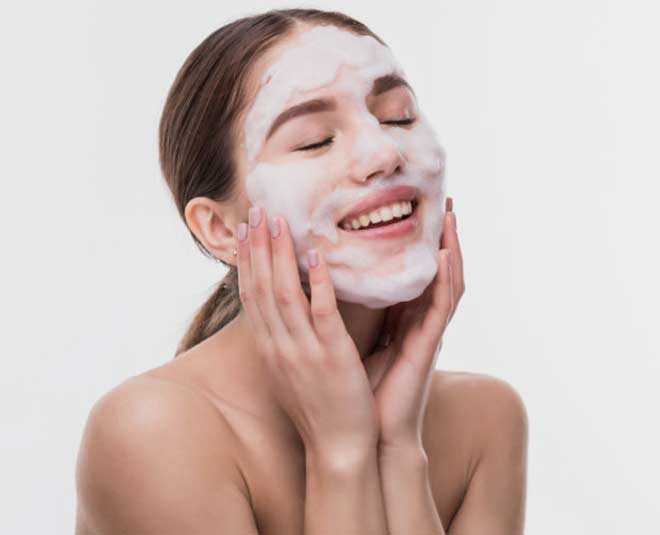 Double cleansing helps in clearing all the dead skin cells from your face and makes your skin cells work well, giving you young looking, soft skin.
It helps in the serums, moisturisers, and creams to work well on your skin issues as the products are able to get into your skin easily.
By cleaning your face twice, you ensure that there is no layer of makeup, sunscreen, or dirt that can cause acne.
When your face is squeaky clean and there is no trace of any pollution or environmental factors on your skin, your skin ageing process slows down. Double cleansing prevents oxidative damage to the skin.
Don't Miss: Try These 5 Homemade Face Washes To Cleanse Your Acne Prone Skin
How To Do Double Cleansing?
Begin with using an oil-based cleanser that gently removes all the makeup and excess oil on your face. Your oil-based cleanser helps in breaking the sebum of the skin and makeup which are both oil-based.
Next, use a regular cleanser as per your skin type. The first step cleansed any makeup or impurities and the second step includes regular cleansing of your face. This further cleanses the pores of your face, leaving your skin squeaky clean.
If you step out often then you should know that it is important to cleanse not just the makeup but the dirt and pollution that gets accumulated on your skin throughout the day. Double cleansing is indeed helpful and you must make it a part of your everyday routine. Make sure that both the cleansers that you pick suit your skin type and work for your particular skin concerns. For more such beauty related stories, stay tuned!