5 Things Every Girl Who Has Thin Hair Should Stop Doing
First and foremost, avoid using all the unnecessary hair care products that you use on a daily basis! Adopt a minimalistic hair care routine.
Not everyone believes they have the perfect hair! Pollution, hormonal fluctuations, using the wrong hair care products, and overheating your hair may all damage it and make it thin and brittle. If you have fine or thin hair, here are things you should avoid doing.
Thinning hair can be caused by a variety of reasons, including postpartum hormone changes and menopause. While it is frequently relatively transitory, it may be quite unpleasant for individuals who are experiencing it. While there is lots of advice on what to do if you're losing your hair – including seeing your doctor or an expert help - we wanted to find out what you should avoid once you realise your hair is starting to thin.
Avoid Using Styling Products
Using styling products on a daily basis is bad for any hair type, but especially bad for thin hair. People with thin hair, on the other hand, should avoid excessive blow drying and straightening. This will make your hair appear thinner than it is.
The more oil-based or gel-based sprays you put in your hair, the more your tresses clump together, giving your hair a thinner appearance. You must absolutely steer away from using excessive hair products.
Don't Apply A Lot Of Oil And Shampooing A Lot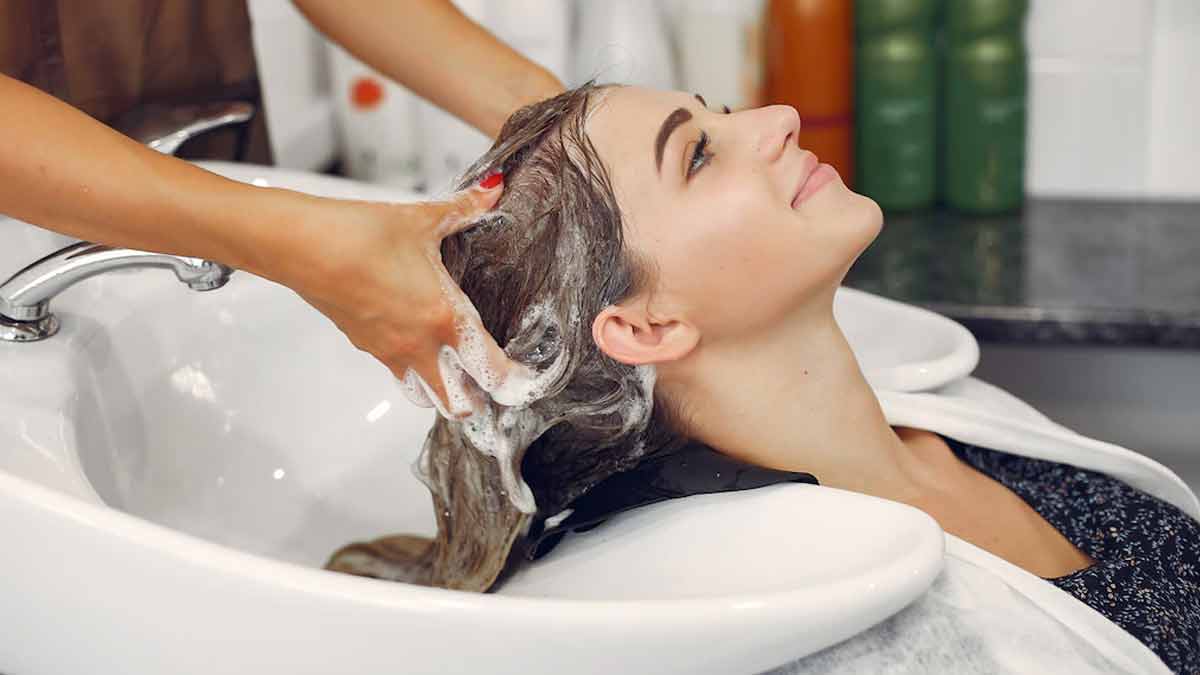 When you have thin hair, you can't make it thicker by continually applying oil. If you do not adequately remove the oil from your hair, you may get dandruff and lose more hair. Make careful you just use a tiny bit of oil once a week. Applying too much oil will not instantaneously make your hair thicker. Use oil. This is a mistake that most people with thin hair tend to make. Avoid putting excessive amounts of oil on your hair in hopes to make them thicker.
Hair Thickening Products
There are several products in the market from well-known companies that promote hair thickening. All of these products include a lot of chemicals, and the majority of them don't work. The majority of these thickening shampoos include hydrolyzed protein, which only gives short-term effects. If you believe that these shampoos would provide a long-term remedy, you are squandering your money. In fact, you can choose natural oils and ingredients that thicken your hair in a gradual way.
Don't Miss:Want To Grow Your Hair Quickly? Try These Hacks!
Chemical Laden Products
If you use hair masks, serums, and other products that include a lot of chemicals, you will never enhance the quality of your hair. The more chemicals you use on your hair, the more damaged it will get. So, instead of using too many hair care products, stick to the basics that are chemical-free. Avoid products that have a lot of chemicals in them. Choose hair products carefully so as to prevent hair loss as well as hair damage.
Don't Miss:Amla: Your Go-To Ingredient For Healthy And Strong Hair
Avoid Tightly Tying Your Hair
Certain hairstyles can induce strand strain, resulting in hair breaking. Tying your hair with tight hair bands and forcibly tugging it back with clips is a terrible idea. Instead, wear your hair wrapped in a loose, low bun, which is more gentle and will make your hair look fuller. Don't go over the board to get that glam look just for an evening. Opt for subtle hairstyles that don't damage your hair in the long run. You must also avoid the wet hair look if you happen to have thin hair.
If you wish to share any hair care tips, then do let us know by commenting on our Facebook and Instagram page.
Stay tuned to HerZindagi to read more such stories!