I like to wash my face just after I wake up or after a long day at work. I was looking for a new face wash and recently got my hands on this ginseng and aloe vera face wash from Super Smelly. I have been using it for a while and here is my detailed review of the product.
Claims
A magic potion of naturally derived Asian Ginseng, Aloe Vera, Vitamin A, C & E to fight acne, fade blemishes & spots and restore your skin to its natural glow.
Contains no toxins and is safe to use. NO parabens, SLS and SLES, triclosan, phthalates, polyethylene glycol or other toxic gunk.
Certified 'Made Safe', '100% Toxin Free' and 'Vegan' by Safe Cosmetics Australia. The fragrances is IFRA compliant.
Carefully formulated and dermatologically and clinically tested for safety, specifically for GenZ.
Never been tested on poor, helpless animals and never will be!
Key Ingredients
Vitamins A, C, and E
Asian Ginseng
Price
Rs 319 for 100 ml
Packaging
Honestly, not very impressed by the packaging, it could have been better. This face wash comes in a squeezy green bottle with a golden cap.
Texture/Fragrance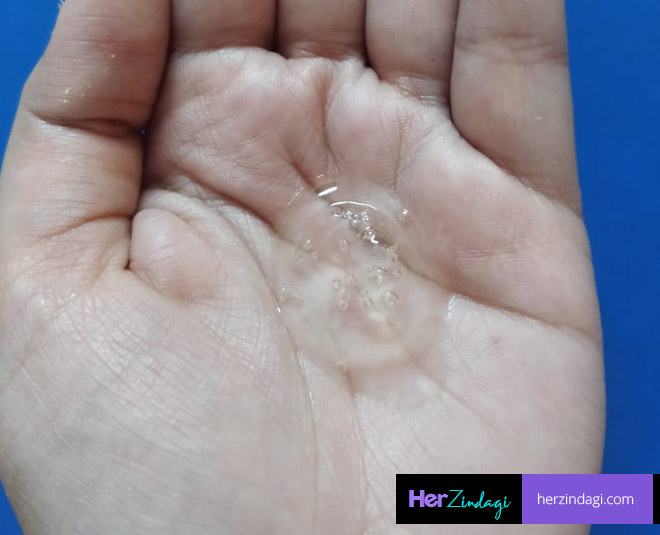 This one has a transparent gel-like texture and the fragrance is a little too strong for me.
My Experience
I really liked the fact that this face wash has been prepared using only natural ingredients and that's what made me go for it at first. The goodness of natural ingredients shows on your face, it doesn't irritate your skin. My skin felt smooth and fresh. Little quantity goes a long way and that's what does justice to the price of this face wash.
Don't Miss: HZ Tried & Tested: Plum Green Tea Pore Cleansing Face Wash Detailed Review
How To Use?
I wet my face thoroughly and then took some face wash in my hand. I gently massaged it all over my face and washed my face with normal water.
Don't Miss: HZ Tried & Tested: Khadi Natural Ayurvedic Rose & Aloevera Herbal Face Massage Gel Detailed Review
Pros
Smoothens skin
Skin feels moisturised
Paraben-free
No SLS
No toxins
No Petrochemicals
Skin feels fresh
Doesn't irritate my skin
Cons
The fragrance is too strong
Verdict
If you don't wish to harm your skin with face washes that come packed with chemicals then this one is a good buy. It is completely natural and makes your skin feel fresh!
Rating
4/5