Valentine's day is just around the corner and if you are looking for a quick makeup guide to help you achieve that flawless makeup look then you have landed on the right page.
The natural makeup look is creating a lot of buzz these days and if you wish to take that route then here are some quick tips which can help you nail that perfect makeup for your date night.
Natural Look Foundation
Most women prefer a very natural look foundation, a base very sheer and translucent. If you have a date during the day time, you can skip the foundation. Using a compact powder, in that case, would work well. While using the powder, make sure you cover the oily areas of your face like your chin, nose, and forehead. Use a damp sponge to press the powder all over your face and neck. This helps the powder stay for a longer period of time.
For a date night, you can use a foundation to cover the uneven areas or pimples. Take some foundation and apply it directly on the pimple or pimple scars. Don't rub the foundation. Using a beauty blender or brush, pat it into your skin. Finish off with a loose powder. Blend it well into the skin. You can use a water-based foundation at night. Add a drop of water to it if you want a light coverage. Use a moist sponge or beauty blender to spread it evenly on your face and neck. Start from inwards and go outwards while blending it for a smooth finish.
Blusher For A Healthy Glow
The expert suggests that you should not go very heavy with the blusher but keep it subtle. The blusher should give a healthy, natural glow to the face. It is easier to use a powder blush which usually comes with an applicator brush or you can use a regular fluffy brush.
Apply the blush on the cheekbones and slightly below it. Blend the blush outwards and upwards. Make sure you blend it well so that there are no harsh lines on your face. Those with fair skin should pick red and pinks. Women with a complexion on the yellow side should avoid orange blush. Those with olive complexion should pick pink or coral blush. Plum, wine, and bronze colors work best for dark skin tone.
Don't Miss: Try These Home Remedies For Chapped Lips By Shahnaz Husain For A Smooth Smile
Natural Eye Makeup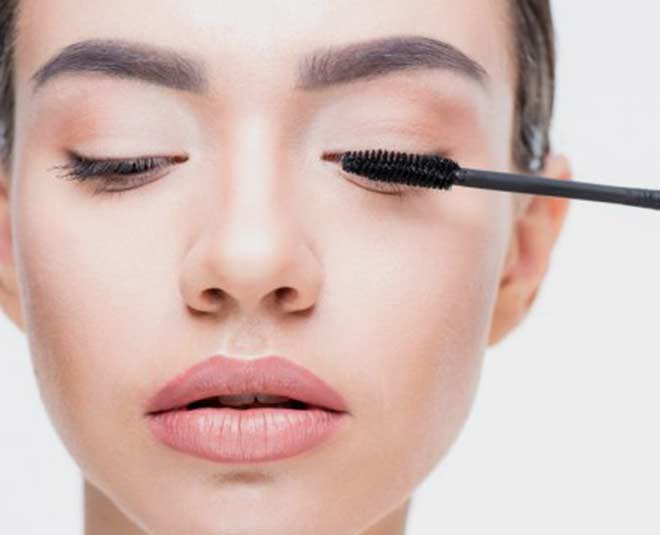 Begin your eye makeup by applying a brown eyeshadow on the eyelids. Next, use the same eyeshadow on the lower lashes instead of using kohl or eyeliner. Take a darker brown eyeshadow and use it on the upper eyelid. This will give a natural effect on the eyes. If you wish to line your eyes then you can use an eye pencil or eyeliner. Finish off with mascara (interesting facts about mascara). To prevent the eyelashes from sticking, brush them using an eyelash comb.
Glossy Lips
If you want to go natural then wearing a plain gloss for the day would be enough. For some colour, you can first apply a pink lipstick and then finish off with a plain gloss. However, make sure you don't overdo the lip gloss or it would highlight the lips more and draw all the attention.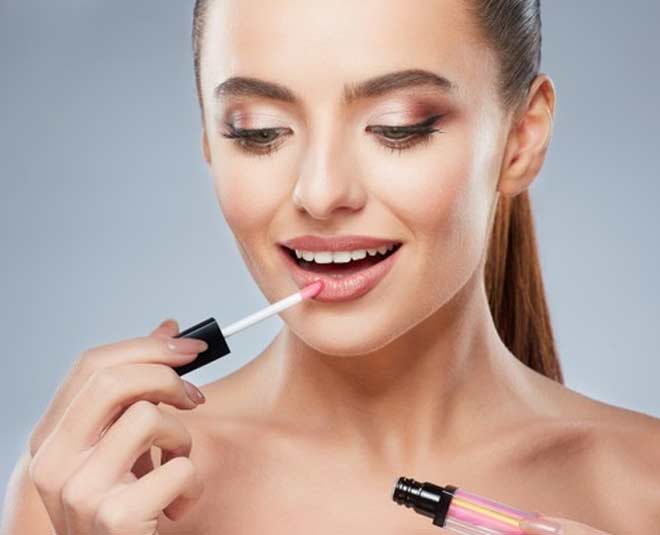 Coloured lip glosses are also a hot trend these days and if you wish to go for it then you can pick from colours like mauve or light pink. The beauty expert suggests avoiding the lip liner and just directly brushing the lips with a lipstick. Shades of pink, pale pink, rose pink or tawny pink can be good choices. For night, one can go for shades like rose, coral or bronze. In case you are confused, you can stick to pink. Make sure you avoid colours like dark red or maroon for the date night.
Don't Miss: Curly Hair? These Tips Will Help You Manage Better
Finish off your look with a light floral or any fragrance of your choice. We hope this guide helps you do just the perfect makeup for your Valentine's day.
Shahnaz Husain is a well-known beauty and wellness expert. Her remedies are followed by many. For more stories from the expert, stay tuned!