When one says fashion, we think of glam, elegant, breath-taking and a complete dapper look! However, the concept of 'fashion' has been completely misunderstood by some trend setters as weird, senseless and funny. Believe it or not some of these bizarre fashion trends have actually made it big and have been worn by actresses time and again. Though some of them may even pull it off, if we were to try and search for sense in these fashion trends, we'll find ourselves hitting the dead-end. Here are a few weird fashion trends that need to be stopped!
Arm Warmer Sweater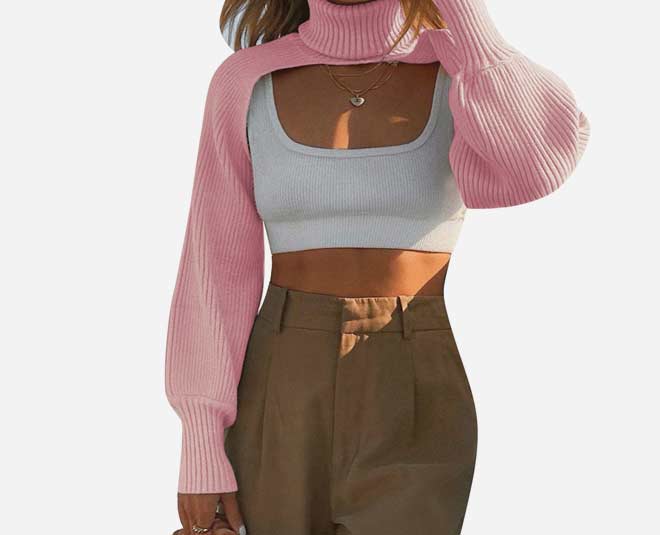 Image Credit: i5.walmartimages
When we see it being worn by multiple people today, even Disha Patani and Janhvi Kapoor, we might get convinced of the sanity of this trend. However, think about it, about how an idea like this would have come to play? Probably if you are going out and you suddenly realize your arms will not be able to deal with the cold, your front and back however are strong enough, this is the piece of clothing that will come your rescue.
Transparent Boots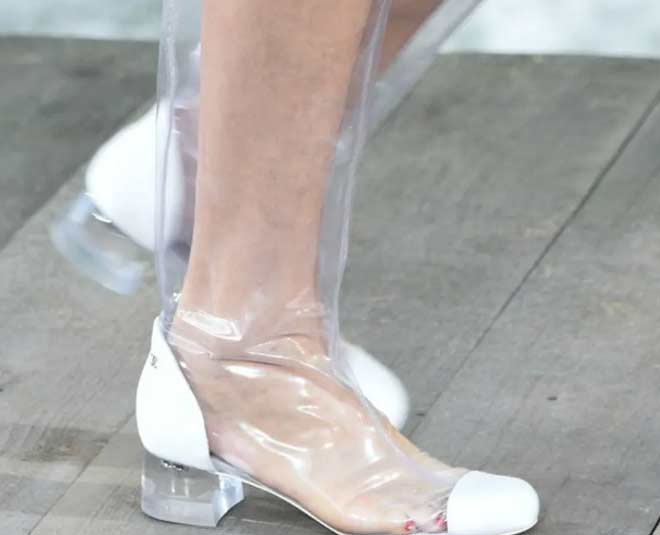 Image Credit: media.allure
Okay, transparent heels are understandable. You have to wear a footwear anyway but you also want to show off your beautifully manicured feet, transparent heels come to your rescue! However, what is with these transparent boots? If you don't want to hide your legs don't wear boots! If you want to wear boots, what is the sense behind them being transparent? *Logic left the chat*
Don't Miss- See How Oversized Clothes Are Changing The Face Of Fashion And How You Can Style Them Like A Pro
Corsets
Okay, this one is more questionable than it is weird and illogical. Corsets have been in the fashion industry since ages. Off late, we have seen a lot of "9 inches waist" reels where girls wear corsets and shrink their waists on Instagram. Not only is this a bizarre thing to do, it also feeds the concept of 'ideal body type' to young girls. It makes them feel that shrunk waists is the way to go. While there already are enough stereotypes concerning women in the society, we don't need fashion trends to add to it!
Potato Sack Pants
This looks as insane as it sounds! Needs no justification at all, potato sack pants are one of the strangest fashion trends ever! Pants made from potato sacks where the designers made absolutely no efforts to revamp the potato sack at all. It is what it sounds like, brown jute bags hanging down your legs in all its glory!
Hoop Skirts
Image Credit: m.media-amazon
Not a skirt and definitely not fashionable, this weird dressing item is record breaking when it comes to the weirdest fashion trends of all time. There are very few instances when words fall short of describing a particular emotion and this is one such instance where the bizarreness of this apparent trend will definitely leave you speechless!
Don't Miss- Janhvi Kapoor Inspired White Shirt Dress Is All You Need This Season
So, these were some of the weirdest fashion trends, stay tuned to Her Zindagi for more such content!