Is Olive Oil Effective On Dry Hair?
Should you be using olive oil on your dry hair? Here's what you need to know!
Olive oil is very useful for dry hair. It not only nourishes the hair but also restores the normal acid-alkaline, i.e. pH balance of the hair and scalp. Olive oil is used in many of our hair care formulations. One of the most popular uses of olive oils is as base oil with which other extracts and oils can be combined.
Olive oil has several properties that nourish dry hair. It contains many vitamins and minerals. It is also a powerful antioxidant. It is an antioxidant that helps to repair the damage caused by exposure to the sun and chemical pollutants. Olive oil can protect from the sun's UV rays too.
Here are some reasons why you should incorporate olive oil into your meals, to form a healthy diet plan for yourself-
Olive Oil Is Rich in Healthy Monounsaturated Fats
Olive Oil Contains Large Amounts of Antioxidants
Olive Oil Has Strong Anti-Inflammatory Properties
Olive Oil May Help Prevent Strokes
Olive Oil Is Protective Against Heart Disease
Olive Oil Is Not Associated With Weight Gain and Obesity
Olive Oil May Fight Alzheimer's Disease
Olive Oil May Reduce Type 2 Diabetes Risk
The Antioxidants in Olive Oil Have Anti-Cancer Properties
Olive Oil Can Help Treat Rheumatoid Arthritis
Olive Oil Has Antibacterial Properties
Olive Oil To Restore pH Value Of The Scalp And Hair
As already mentioned, olive oil can also help to restore the normal balance of the hair that gets disrupted by using harsh shampoos, heavily chlorinated water, and air pollutants, which make the hair dry. It helps to soften dry hair and add a healthy shine, as per our expert, Shahnaz Husain.
Since olive oil helps to restore the normal pH or acid-alkaline balance of the scalp, it can be useful for hair with dandruff. It helps to soften and loosen dandruff flakes and remove them. It also helps to repair split ends. Since olive oil is a light oil, it can be used hairdressing for extremely dry, damaged, and frizzy hair. Pour 2 drops of olive oil on the palms; rub palms together lightly and then smooth the palms over the hair.
Read More-Myths About Hair Conditioner And Right Ways To Use It
Hair Care Tips Using Olive Oil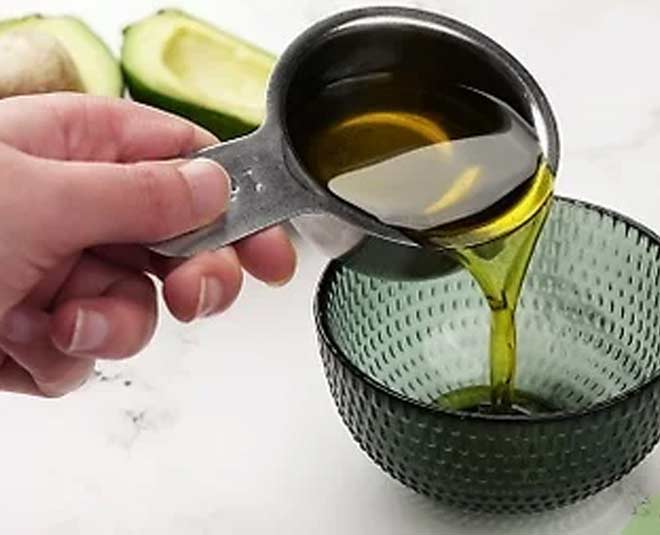 When you face any issue with dandruff, heat olive oil and apply it to the scalp overnight using cotton wool. Rub gently to loosen dandruff flakes. Leave on overnight. The next morning, apply the juice of a lemon to the scalp and wash the hair post half an hour.
What Is Cradle Cap?
Babies also develop a scaly condition on the scalp, called "cradle cap." The scales should not be pulled out. They should be softened with pure olive oil, applied with cotton wool. The next day, wash the baby's scalp with a baby shampoo that does not sting the eyes.
Read More-These Everyday Habits Can Make Your Hair Healthier
Can You Mix Olive Oil With Anything Else?
Fenugreek (methi) seeds protect the scalp from infection and dandruff. Soak the seeds overnight in water. Grind them into a paste. Add 2 tablespoons of olive oil and apply the paste to the scalp. Leave on for half an hour. Rinse well with water.
You can also condition the hair with one teaspoon of apple cider vinegar and one tablespoon of olive oil. Mix and apply to the hair. Wash the hair after 20 minutes.
You can mix olive oil with honey and have yourself a hair mask. Use three tablespoons of olive oil and one tablespoon of honey and whisk until smooth. If it's still sticky, don't be afraid to add more olive oil to the mix. You can add a vitamin E capsule to your mixture as it supports the scalp and gives your hair a strong base to grow from by reducing oxidative stress and preserving the protective lipid layer.
Wash your hair with shampoo and let it completely dry before dividing it into sections and applying the mixture. Cover with a shower cap, plastic wrap, or even those grocery bags you've been hoarding, and leave it in for about 30 to 90 minutes. Once time's up, rinse it off with warm water and follow with your normal hair wash routine.
You can use egg to your rescue for your dry hair when combined with olive oil. Using two egg yolks, add two tablespoons of olive oil. You can also add Greek yogurt or lemon juice to strengthen hair, add more moisture, and/or reduce frizz.
Once you wash with shampoo, start sectioning off damp hair and adding the treatment throughout. A wide-tooth comb can help distribute the product through your sections. Leave on for 20 minutes.
Have more questions to ask? Connect with us over our official Instagram and let us know in the comments. Stay tuned to HerZindagi for more tips and tricks!