If you are someone who wakes up with lots of oil on the face then I understand the struggle. I have combination skin and I usually have oil on my T zone but that still is too difficult for me to handle.
Oily skin welcomes skin problems like blackheads, acne, and pimples. These skin problems take all your face glow and make your skin appear dull and dry.
Who doesn't want beautiful, smooth skin? No one wants those oily patches on the skin that make your skin look old and dull. But what to do!
I keep changing my face washes because I still haven't found the perfect one. This time I saw this oil control face wash that claims to give a matte finish to the face. So I have been using this product for a while now, here is my experience.
Claims
Unclogs your pores
Packed with balanced phytonutrients
Gives skin a matte look
Key Ingredients
Lemon & Liquorice
Packaging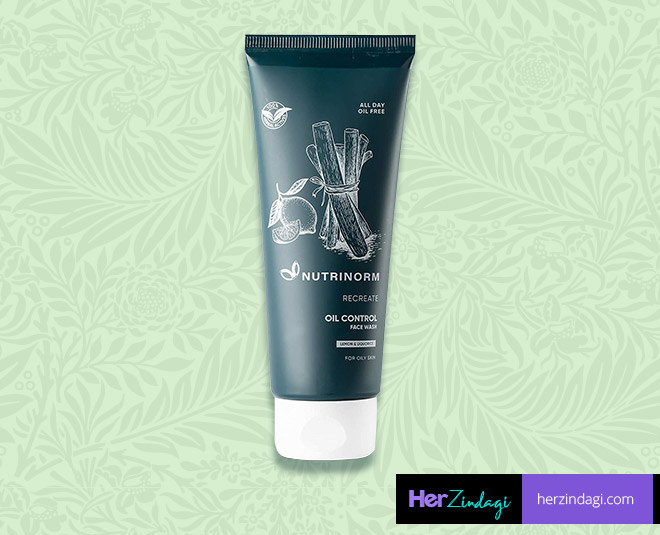 This face wash comes in a regular face wash bottle with a flip cap. I like the packaging, easy to carry.
Fragrance
The product has a soothing, light fragrance that stays for long.
Texture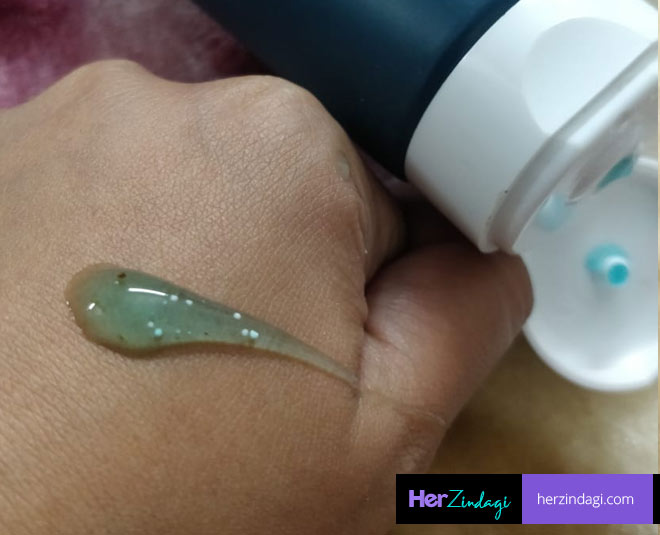 The texture is gel-like with small particles. I really like this thing because it works like a smooth scrub that washes off all the dirt and dead cells from the skin. You just need to take a small amount on your palm and massage your face in a circular motion.
Price
INR 199 for 100 ml
My Experience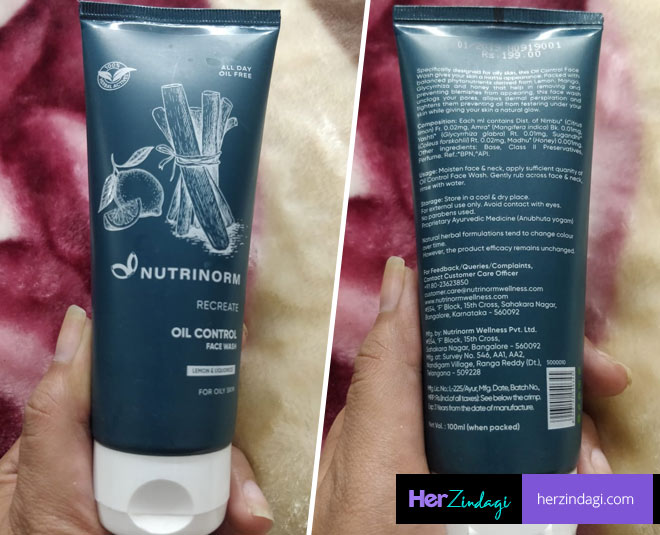 I have been using Nurtrinorm Oil Control Face Wash for a month now and I am really happy with the product. When I wake in the morning and I feel my face is oily, I just wash my face with this and it feels so fresh and smooth. I like the scrub like texture that clears my skin deeply without being too harsh.
Don't Miss: A Handy Guide To Wash Face For Every Skin Type
Pros
Removes excess oil
Deep cleansing
Prevents pimples
Works as a scrub
Makes skin feel smooth and soft
Affordable
Cons
Verdict
The best part about using this face wash is that my skin has started to feel smoother. I don't really have to deal with oil patches on my face throughout the day. The matte finish that this face wash gives me makes my skin look glowing. I am enjoying using this product. Not too expensive and works well.
Don't Miss: HZ Tried & Tested: Clean and Clear Oil Free Moisturiser Detailed Review
Rating
5/5