We all have moong dal in our kitchens and we know that it is indeed one of the most healthful pulses present but did you know this dal has a lot of beauty benefits too? Well, moong dal or green lentils are powerhouses of nutrients that are in turn super beneficial both for our health, skin, and hair too.
While we very aptly know how to use moong dal for consumption let us also take a look at some of its beauty uses and understand how the green lentils work in order to make our skin and health optimal, shiny, and super soft. Read on to find out more about this.
Green Lentils For Skin
When talking about skin benefits the green bean comes in very handy. It is not only cost-effective but masks made out of this dal are super easy the dal is enriched with Vitamin A and C and is great for removing the suntan from the skin, removing acne, and many other things:
Moong Dal To Remove Dry Skin
Make a very wonderful green gram face pack for dry skin by soaking some moong dal in a bowl full of raw milk. Keep it overnight then grind it the next morning to make a smooth paste out of it. Apply the paste all over your face and then wipe it off with a wet towel.
Moong Dal Face Mask For Acne
The deep cleansing properties of moong dal are perfect in case you want to deal with acne problems. To get rid of acne with moong dal try making a paste of overnight soaked moong dal. Then add 1 tablespoon of ghee to this and start massaging your face using your hands. Rinse the pack with lukewarm water and apply this mask thrice a week to get naturally smooth and acne-free skin.
To Get Rid Of Facial Hair
If you also have some visible facial hair that you want to get rid of then trying this face mask will do you no harm. Just soak some green gram in water, grind it and make a paste, then add some orange peel powder and sandalwood powder to it. Mix the ingredients and apply them over your face scrub and remove the paste after 20 minutes. Doing this mask thrice a week will give you great results.
Remove Sun Tan With Moong Dal
Summertime brings a lot of problems for your skin suntan being a major one of them. Apply this moong dal mask in summers to get rid of the tan. Just make a paste out of overnight soaked dal, then add aloe vera to it massage it over the affected areas and wash it off. Use this mask regularly in summers for healthy and tan free skin.
Don't miss: Try These Guava Face Packs For A Healthful Glow On Your Face
Moong Dal Mask For Hair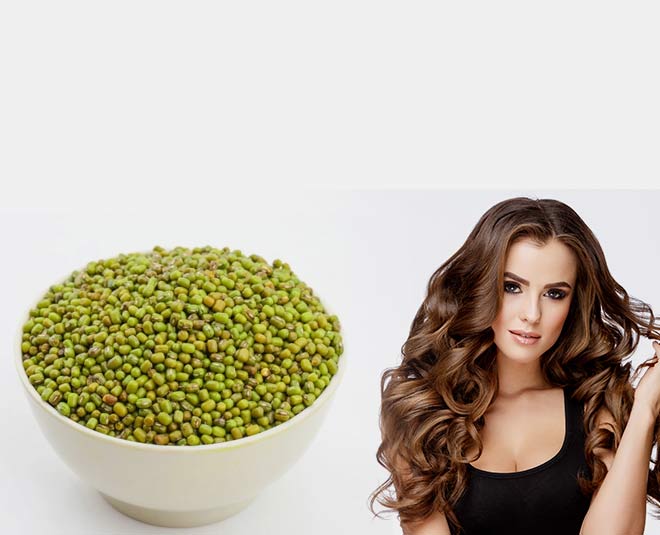 Moong dal can do wonders for your hair(nutrients to eat for beautiful hair) too. It makes your scalp healthy and gives your hair a healthy shine. Just apply this amazing hair mask made with moong dal and see the results for yourself.
Moong Dal Hair Mask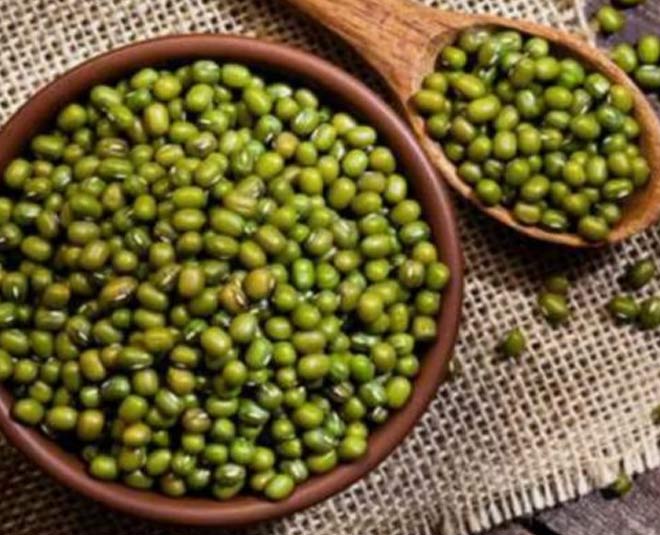 Soak moong dal in water overnight, then grind it making a smooth paste out of it. Add 1 or 2 eggs as per the length of your hair. Then add 2 tablespoons yogurt and 1 lemon juice to this paste, blend in all the ingredients and apply lengthwise on your hair strand, massaging nicely through them. Let the mask be for 15 minutes then wash off your hair with a mild shampoo and condition.
Don't miss: Here's How To Use Rosewood Oil For Skin And Hair
If you liked reading this article then stay tuned to Her Zindagi for more such pieces.