If there is one product I never skip using from my beauty kit, it is my face wash. I am very particular when it comes to washing my face. Even if I don't step out of the house through the day, I wash my face twice, in the morning and evening.
There are days when I am having good skin days then there are days when I see breakouts taking over my entire face. It is never the same. So, I keep changing my face wash according to my skin concerns. This is that time of the year when my skin isn't at its best but also not the worse.
So, this time, I got my hands on this Marigold Face Wash by Mellow. Did it treat my skin issues? Read on to know my detailed review.
Claims
Marigold Face Wash helps to tighten skin, removes excess oil and washes out toxins from the outer skin layer. The face wash keeps the skin moisturized and rejuvenates the skin cells.
• Cleanses softens and tightens the skin
• Provides a refreshing and natural glow
• Keeps the dirt away
• Protects from environmental pollutants
Key Ingredients
Mint, Sun Flower Stalk, Aloevera, Marigold, Rose Water, Honey
Fragrance/Texture
The fragrance is very light and soothing. The texture of the face wash is more gel like.
Price
INR 255 For 100 ML
My Experience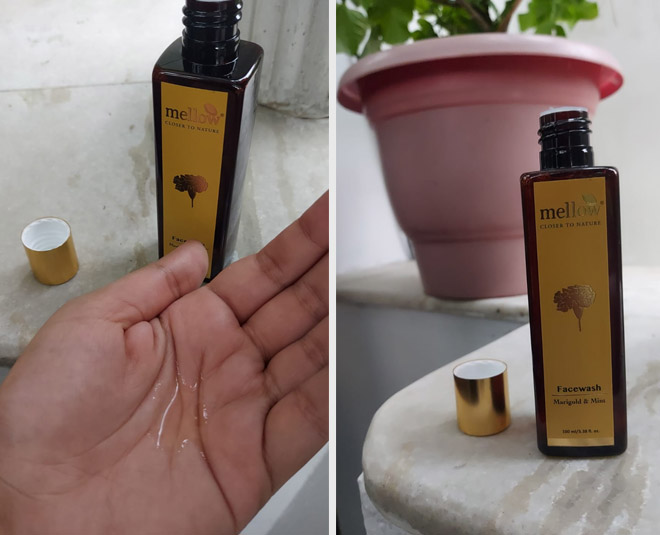 These days, I wake up with excess oil around the T zone but the skin still feels soft and supple most of the day. So, I wanted a face wash that could help me treat the excess oil issue while leaving me with a moisturised skin.
Mellow's Marigold Face Wash did that for me. Its natural ingredients - mint and marigold helped me control the excess oil production on my face. My face instantly felt light and fresh after one wash. I also liked that a little quantity goes a long way. You just need to take very little quantity on your hand and massage it over your wet face for a super clean and refreshing skin.
Don't Miss: HZ Tried & Tested: Biotique Bio Morning Nectar Visibly Flawless Shower Gel Detailed Review
In the past, I have invested in a lot of face washes that left my skin dry and rough. Many face washes that come packed with chemicals do that to your skin but this one was different. This face wash didn't leave my skin dry. In fact, my skin feel much moisturised and soft. I still followed it with my regular moisturiser though.
My favourite thing about this face wash has to be its fragrance. It is so soothing and stays on for long. However, those who don't like perfurmed products might not like it.
Overall, I think this face wash can be used as an everyday cleanser. It leaves your skin squeaky clean and fresh, all that you need after you wake up with a dull looking, tired skin.
Pros
Affordable
Soothing fragrance
Doesn't dry out skin
Skin feels smooth
No toxic chemicals used
Works for all skin types
Cruelty free
Cons
Not for those who like fragrance free skincare
Verdict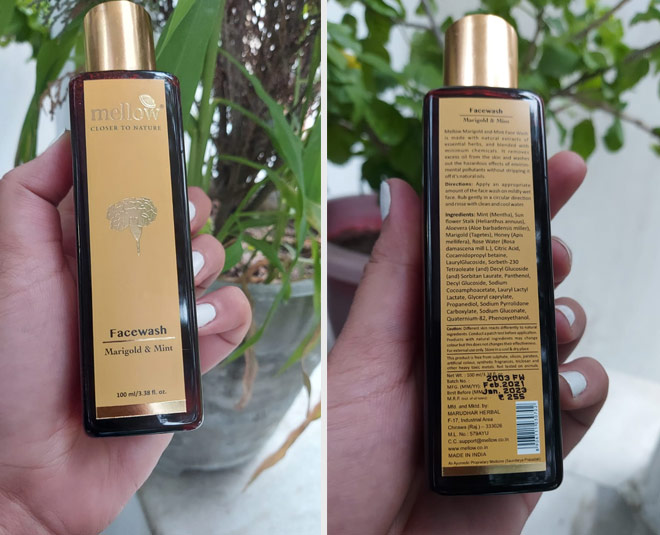 For me, this face wash worked really well. It is affordable and didn't leave my skin dry which I think is the best part about it. If you are hunting for a face wash which takes good care of your skin this season without burning a hole into your pocket then go for this one. I can vouch for it!
Rating
4.5/5
Did you enjoy reading this detailed product review? Share your thoughts with us on our Facebook page. For more such stories, stay tuned!