With a COVID Mask on these days, we for sure miss flaunting those lipstick shades but that does not mean that we skip rest of the makeup, but how? Whether it is a small get together or office work, some makeup is often needed especially when you love getting ready with the notion of looking "put-together". Worry not, here are some tips on how you can look awesome and use those amazing makeup products you have even with the mask on.
Step 1: Face Moisturiser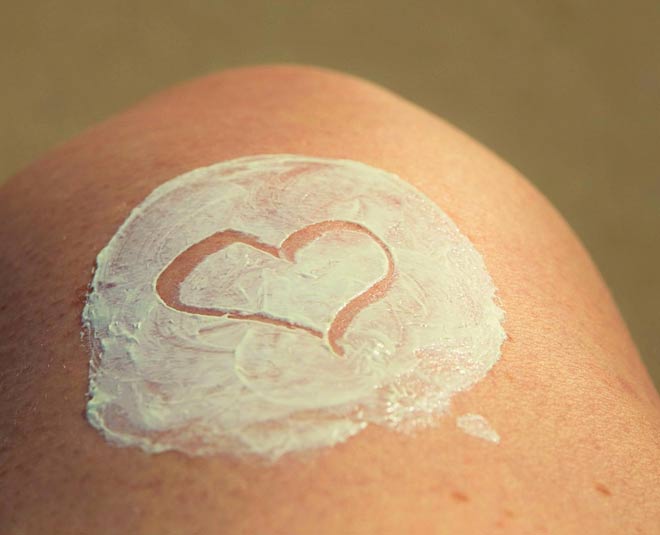 With the mask on or off hydrating, your face is a must. With the COVID mask, it becomes even more necessary as there is friction between the cloth, the band that holds it together on your face especially when you have to wear it for a long period of time. The friction can irritate your skin which is why it is necessary that we have more than one layer of hydration. So, use a heavy moisturizer and preferably a matt formula to avoid profuse sweating.
Don't Miss: Use These Facial Oils For The Monsoon Season To Get That Smooth Skin Texture
Step 2: Sunscreen
No matter what, sunscreen is very important. Half of your face does get covered by the mask but then if you do not have a layer of SPF on the rest, that half tanning will look funny right? So, slap on a cooling matt-gel based sunscreen or a BB cream that has SPF. This way, you do not have to put an additional layer of a foundation. You can even make your own BB cream.
Step 3: Concealer
Since only your eyes can be seen, this is the time when you can bring out all those lovely eye shadow palettes and cubes and bring out the beauty of those windows to the soul. First, cover those dark circles with a concealer and blend it well. Do keep it subtle so that it does not look forced and apply a waterproof one as that is more long-lasting.
Step 4: Primer & Setting Powder
Generally, it is said that you apply the primer as a base but I recently discovered that this reverse method is much more long lasting for your makeup and tends to give you an airbrushed look. So apply a mattifying primer now and then brush on the setting powder. Use a translucent powder for a better grip on the primer.
Don't Miss: Choose The Best Primer For Flawless, Long-Lasting Makeup
Step 5: Eyeshadow & Highlighter
Make your eyes pop with those shimmery eyeshadows. If you are not into shimmery ones, you can use pop colours or simply go for a 3D look with matt shades. Here are 21 ways of doing your eye makeup for ideas.
Apply a highlighter on the bridge of your nose, a little on the forehead and that would be enough since half of your face is covered.
Step 6: Eyebrows
Since all attention will be on the eyes, you can afford to miss the eyebrows. Give them a good shape and groom them properly. Give them a neat outline and fill in with a good eyebrow kit or an eyebrow tattoo.
Step 7: Mascara
A mascara livens up the eyes and makes them look bigger and more defined. So first curl your lashes and then apply at least two coats of mascara.
Step 8: Lip Balm
Yes, lipstick can be missed but do not forget a lip balm. Since the mask irritates the skin, we tend to lick our lips constantly which can damage the epidermal skin barrier. So a balm with humectants and occlusive agents, like shea butter, works like a protective barrier that keeps the lips from drying.
For more such useful makeup tips, stay tuned to HerZindagi.