Thanks to the pandemic, face masks have now become essential and we can't even imagine stepping out of our homes without one. However, the issue here is wearing it all day long. Someway or the other these face masks are affecting our skin.
Sudden breakouts, rashes, redness, we are all facing it. Well, I was looking for skincare products that can help me deal with such issues and was recently introduced to Kaya Youth's new skin relief range. I tried two new products and here is my detailed review. Read on.
Claims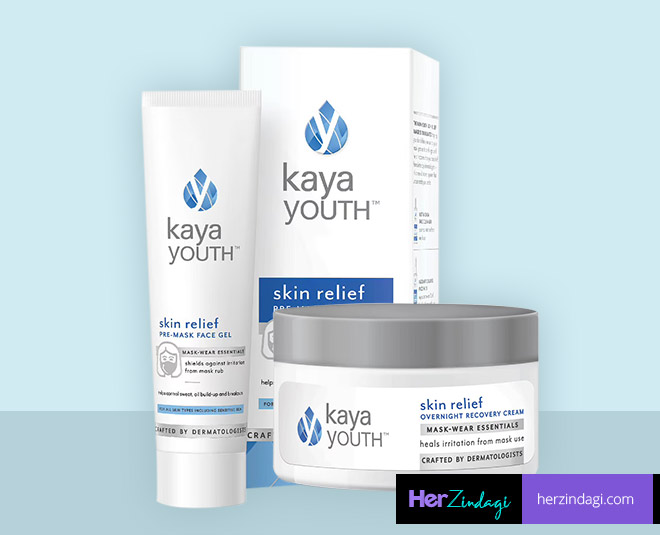 Pre-Mask Face Gel
Prevents skin irritation from face masks
Forms a thin micro shield between the skin & mask to prevent rubbing of face mask against the skin
Controls sweat & oil buildup due to face masks
Prevents clogging of pores & acne breakouts
Contains Super soothing Allantoin & Cica Extracts | Safe Certified |Contains No SLS / Parabens
Crafted by Dermatologists & suitable for all skin types including sensitive skin
Overnight Recovery Cream
Soothes irritation from mask use
Heals redness, rashes, inflammation caused by face masks
Helps restore skin's natural health
Contains No SLS / Parabens and is Safe Certified
Contains Super Soothing Allantoin & Cica Extracts
Crafted by Dermatologists & suitable for all skin types including sensitive
Price
Skin Relief Overnight Recovery Cream - Rs. 499 for 60 gram
Skin Relief Pre Mask Face Gel - Rs. 499 for 50 gram
The brand is currently offering a discount on all the products so you may get these at an offer price.
Packaging
Both the products come in a white cardboard packaging with products details mentioned in grey and blue. The face gel comes in a squeezy bottle which is quite handy. The overnight cream comes in a small tub-like container, easy to carry.
Don't Miss: HZ Tried & Tested: Kaya Youth Skin Relief Ultra Calm Face Cleanser Detailed Review
Consistency/Fragrance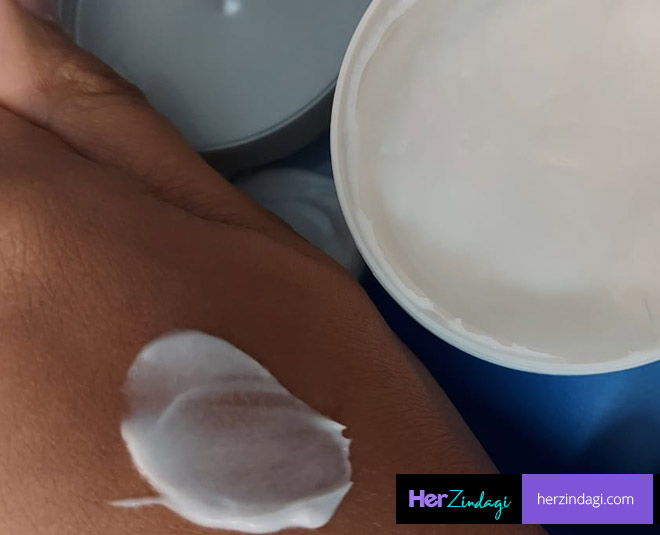 The consistency and fragrance of both the products is very light and soothing.
Don't Miss: 5 Easy-Peasy Remedies To Keep Face Masks From Fogging Up Your Glasses
My Experience
I have been using these products for a while now and can say that I see a major difference in my skin texture. The pre-mask face gel works as an extra shield on my skin and prevents any irritation or redness even if I wear my face mask for hours. Also, as the gel really gets absorbed well, my face doesn't feel sweaty.
On the other hand, I feel the overnight recovery cream works like magic. After a long day out, wearing that face mask, your skin really needs some pampering, and nothing like using a cream that calms down my skin.
Honestly, for someone like me who has sensitive skin, it can get really difficult to find products that work well without any side effects. These products from Kaya's skin relief range have worked wonders on my skin.
Pros
Lightweight
Protect irritation/redness
Light, soothing fragrance
Affordable
For both men and women
Crafted by dermatologists
No SLS/Parabens
Cons
Verdict
The pandemic is still here and investing in products like these won't really hurt. These products have been crafted by skin specialists and work for all skin types. Must try!
Rating
5/5
I hope you liked this review. For more such beauty related reviews, stay tuned!