Karwa Chauth is just around the corner. The festival is incomplete without applying some beautiful mehendi. If you are looking for minimal mehendi designs for the occasion then you have landed on the right page. Here are some beautiful designs for women who don't like to go OTT with their mehendi designs.
1Karwachauth Special
shaadidukaan.com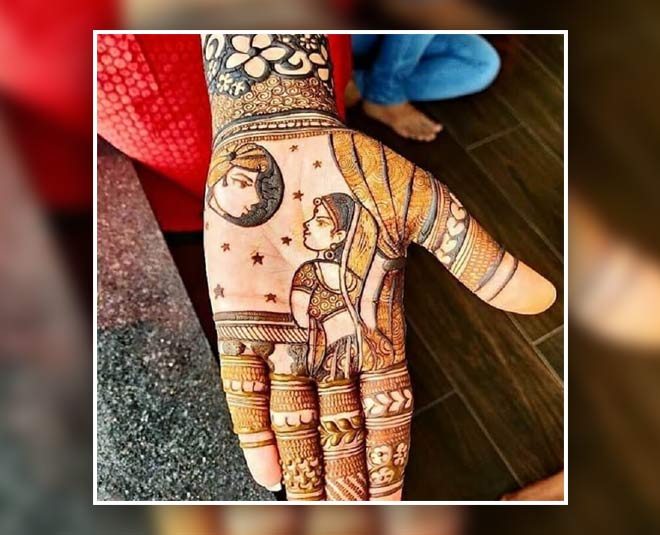 Get a little artistic, go for a design like this one! The moon, the stars, it all makes it so special, just what you need to celebrate the special day.
2Go For The Name
gorgeouslyflawed.com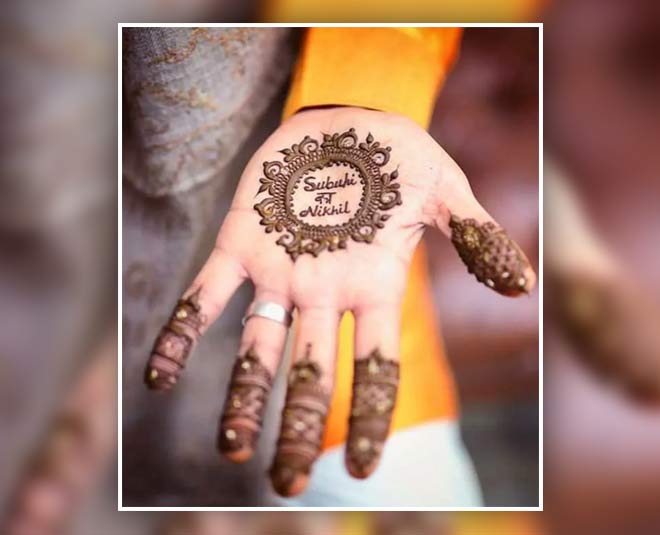 Nothing like making your partner feel special with a mehendi design like this one. You can get only your partner's name done or go for both your and your husband's name on your hand. Putting the names into a beautiful circle like this one can be a good idea.
3Just On The Ring Finger
mehndidesigneasyandbeautiful.blogspot.com
If you don't want to cover your hands with mehendi, this could be a good option. Just get a beautiful design like this one done on the ring finger at the back of your hand.
4Only Initials
miro.medium.com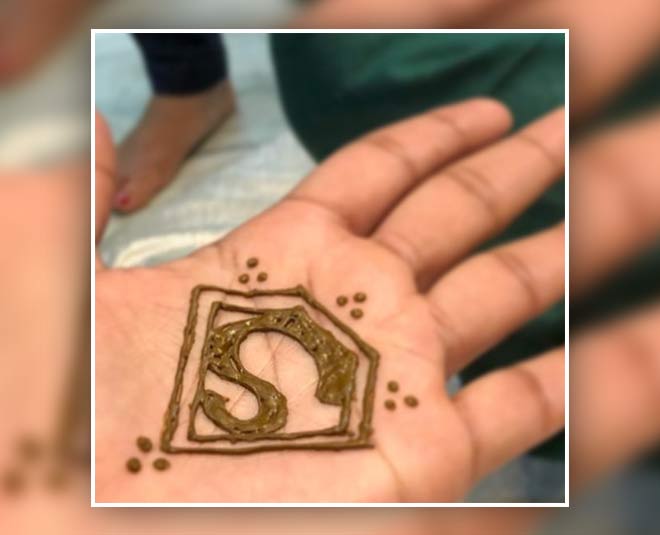 If getting your partner's name written on your hand is just not your thing then you can go just for the initials. Get a quirky design like this one around the initials and you are good to go!
5Band Style
piercingmodels.com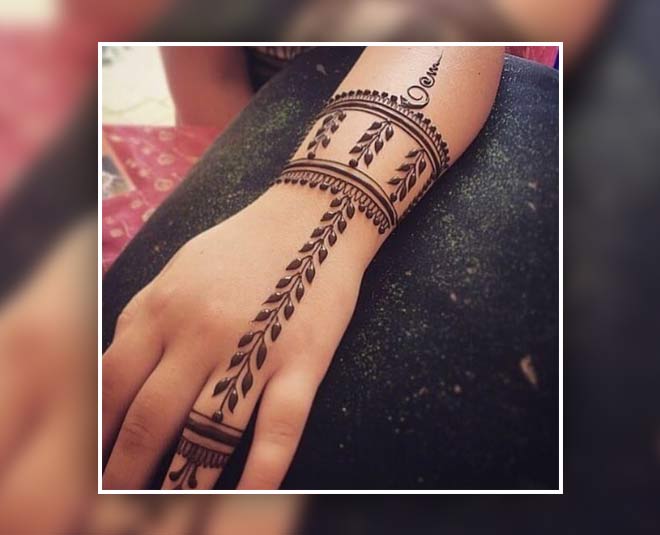 If you don't like your mehendi design to be messy then a band style like this one can be a good option. This neat mehendi starts from the ring finger and looks like a band as it ends at the wrist area.
6Floral For The Win
media.weddingz.in
When in doubt, go for a floral design like this one. This simple and beautfiul design can never go out of fashion. Complete the mehendi with a similar floral pattern on the fingers as well.
7Arabic Trail
versionweekly.com
The Arabic mehendi design is evergreen and if you aren't convinced with any other style, go for this one. It looks great if the other fingers are also done in beautiful patterns.
8 Take The Mandala Route
shaadidukaan.com
Mandala art is immensely popular and a lot of mehendi designers are doing mandala-inspired designs. Take this picture for reference if you are looking for a stylish mandala art design for your front and back hand.
9Just The Fingers
Syazmoralee_Henna
If you follow the 'less is more' trend, this mehendi design is for you. Just for a beautiful mehendi design like this one on the fingers.
10Go Basic
veryeasymehndidesign.blogspot.com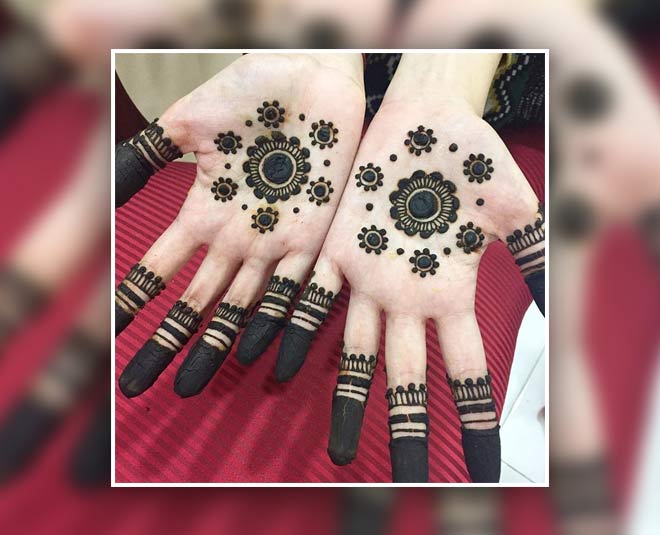 Don't find intricate mehendi designs attractive? A minimal mehendi design with small flowers in the center and mehendi filled tips can be a good option for this Karwa Chauth.