With Karva Chauth around the corner, there are so many preparations one has to make. From the clothes to the makeup and the gift we want from our husband, the to do and to think list is long. One more necessary tick we have to make in the list is our mehendi. Some get truly simple mehendis made but considering that this year has been a dampener on many plans, you must do something to give it a positive kick. Try something new this year and deck up because our outings have been very minimal since March. One way is to get a quirky mehendi made and stand out of the crowd. Get an Instagram worthy mehendi made with these designs as options for inspiration. Scroll down.
Design One: Back Hand Design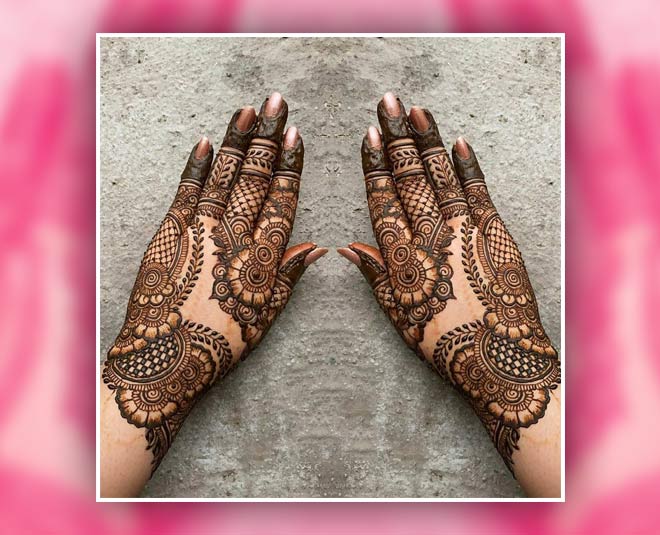 Image courtesy: Stylish Mehndi Design Instagram
Agreed that this design is not quirky but it is so intricate and pretty that I could not help but sharing it. There is some breathing space and yet it is so full. Almost every angle has a different pattern!
Design Two: Dulhan All The Way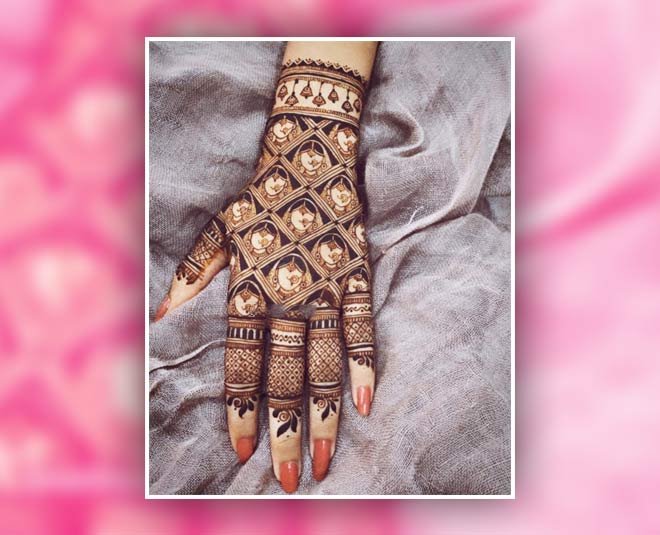 Image courtesy: Sonamistry's Mehandi Instagram
If you just got married and this is your first karva chauth then this design is perfect! It is not very loud but says it clearly that this is your day! This is a gorgeous backhand design that should indeed have many takers.
Design Three: Gali Mein Aaj Chaand Nikla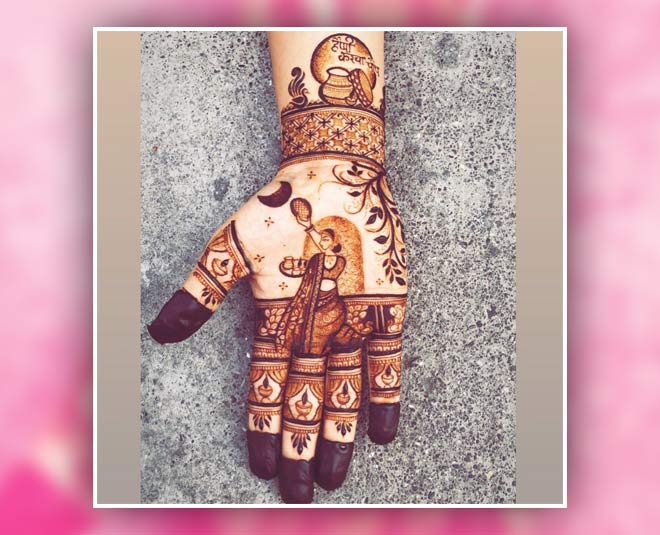 Image courtesy: heenabyisha Instagram
This design celebrates what you plan on doing for your husband. Keeping a fast is no easy task but the entire tradition is beautiful when we do it from the heart. This mehendi design is a picture out of that romantic Hindu traditional book which traces how married women pray for the long lives of their husbands. Captured beautifully with henna, the diyas on the gingers and the small 'bel' on the right makes it look all so poetic and romantic right?
Design Four: Intricate Floral Work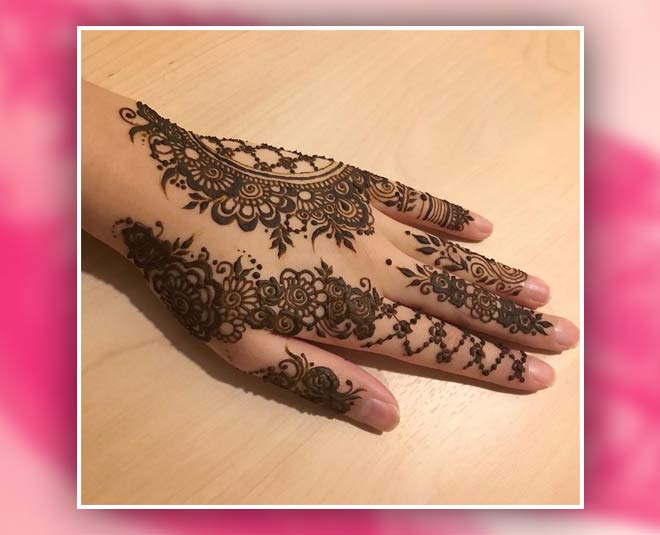 Image courtesy: thathennateacher Instagram
This design is perfect if you have a quiet [personality. It shows your simplicity in a delicate way and is not very heavy if you don't like your hands too full of henna all over.
Design Five: Husband & Wife Design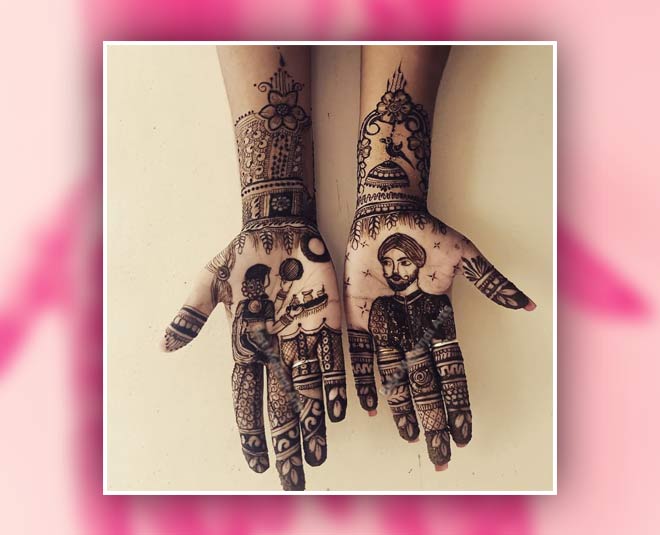 Image courtesy: Best Mehendi Artists By Vijaya
If you love Dilwale Dulhaniya Le Jayenge then you are an utter romantic soul. This mehendi design totally captures the essence of the festival with the husband on one hand and the wife with properly detailed gajra, blouse and thali with the moon on hand. It has the curtain as well.
Design Six: Devi Roop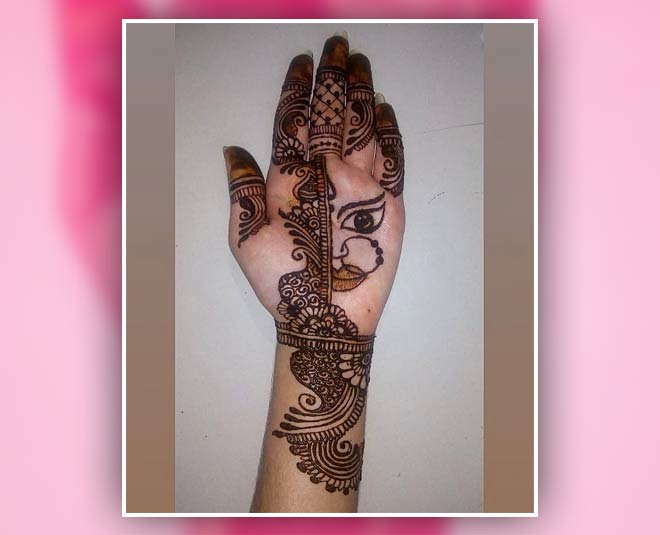 Image courtesy: archana_longani_ Instagram
I found this to be a very powerful design. While one side has Durga Maa, an avatar of every woman, the other side is all floral running parallelly, proving the many facets of every female. If you are a strong personality then this is your design for sure.
Don't Miss: Take Notes From These Trendy Mehendi Designs
Design Seven: Bold & Beautiful
Image Courtesy: heena_designn Instagram
Not all of us like delicate designs and we even worry about the colour pay off. This design shall take care of that. The bold design which has been drawn with perfection with floral patterns is perfect if you want your mehendi to be bold yet classy. Bold and thick designs generally have a darker colour and these tips will make them appear darker by the minute.
Don't Miss: Pick The Latest Backhand Mehendi Designs from Instagram
Design Eight: Only For Him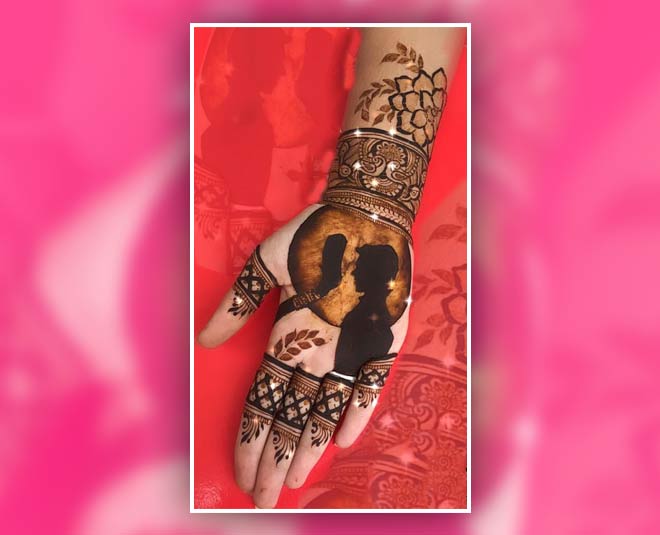 Image Courtesy: nancy_mehndi_art
What makes this design stand out is the shading of the moon which brings out the man's shadow in mehendi. The sharp lines and simplicity of this design which speaks a lot, had my attention the moment I saw it.
So which mehendi design do you like? Have a Happy Karva Chauth this year.
Stay tuned to HerZindagi for more on Karva Chauth 2020.