Should you wash the face more often when you have an oily skin? Or should you apply gel based facewash or foamy ones for a sensitive type? These are just examples of questions that have undoubtedly run through your mind at some point in time. Here is the truth. Each skin type demands different care, products, and attention, so here's a comprehensive guide to face wash rituals, based on your skin type, which you need to follow for a flawless skin!
If You Have Dry Skin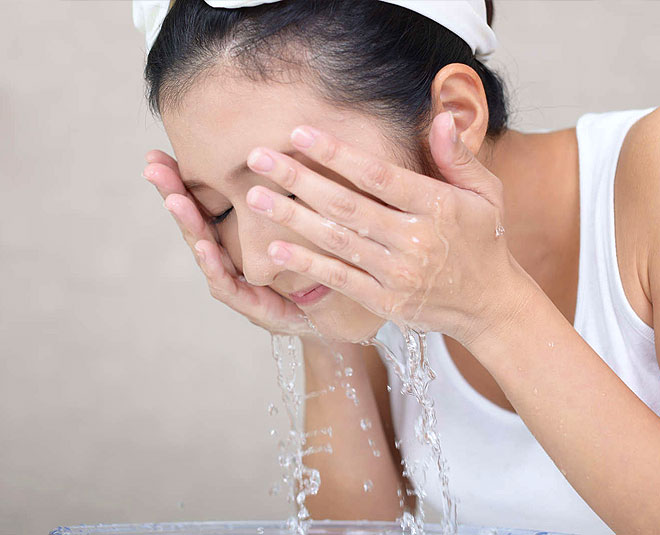 Dry skin can be quite tricky to handle. The flaking, peeling, and dryness needs a gentle hand to remove the dull and lifeless skin. If your skin feels tight and dry after washing, then it's time to change your face wash. Choose alcohol-free products and hydrating cleanser, which will not only clean your face but at the same time moisturize your skin.
Make sure it includes ingredients like almond oil, oat milk, lactic acid, ceramides, and are free of parabens and fragrance. My personal favourite is Moiz cleansing lotion, and I've been using it for 2 years. Buy Moiz cleansing lotion here at a discounted price of Rs 394.
When you have dry skin, you need to be picky when it comes to choosing your wipes. Anything with alcohol, fragrance, and preservatives can be irritating, hence it's best to choose alcohol-free wipes. Doctors suggest that while you should apply face oil and then use an alcohol-free wipe to reduce irritation.
Several dermatologists are of the opinion that those with dry skin should minimize washing to avoid additional dryness. Washing your face only twice a day with a pea-sized amount of face wash will make sure that skin's natural oil is intact.
Right Way To Wash Your Face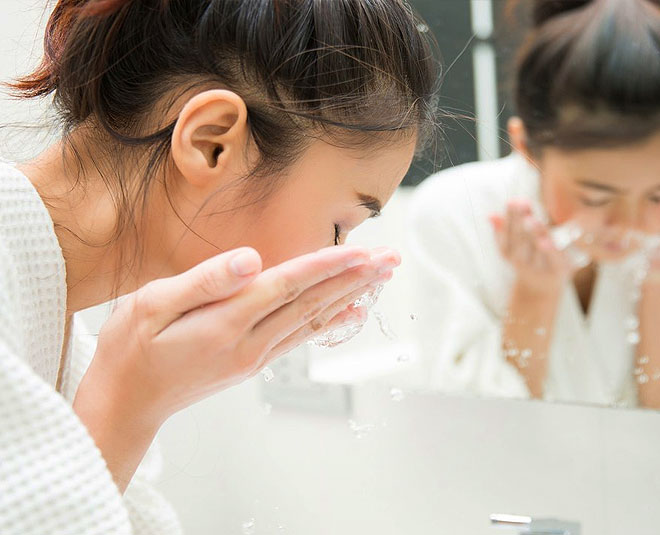 Wet your face with cold water and then lightly massage a hydrating cleanser on your face and neck. Wash it off by splashing water and pat dry the skin with a towel. Secure your skin with a moisturizer or toner. Buy Aroma Magic Aromatic Skin Toner here at a discounted price of Rs 170.
Also Read: Green Tea Face Pack Combinations For Different Skin Types
If You Have A Oily Skin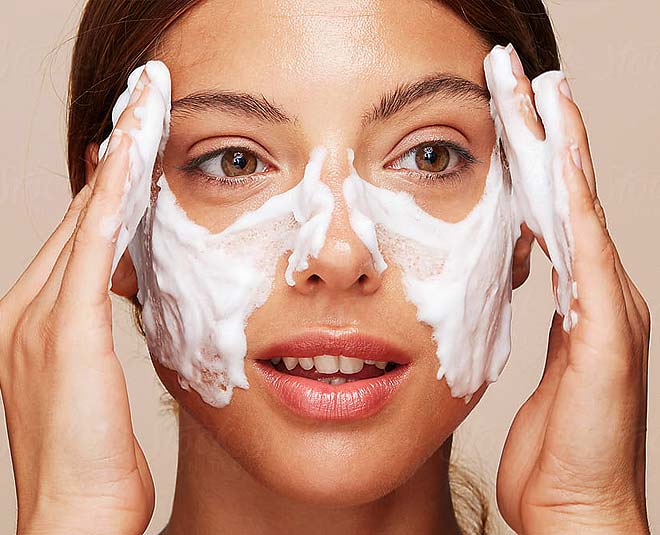 Don't just use any old cleanser, stick with one that's meant for oily skin. Look for a facial cleanser that has a matte finish or a foamy texture as this can help keep your oily face from looking overly shiny throughout the day. Also, this facewash will deep cleanse your skin without sucking out the oil.
According to dermatologists, makeup residue, when left overnight, can spell doom for your skin. So don't head to bed with your makeup on! Also, try the double cleansing method, followed up with a water-based cleanser to get rid of the greasiness.
Right Way To Wash Your Face
Some cleanser needs to be applied on a dry face while some other requires a wet face, so read the instructions or consult your doctor.
Don't Miss: 5 DIY Face Scrubs For Your Soft, Kissable Cheeks!
If You Have Combination Skin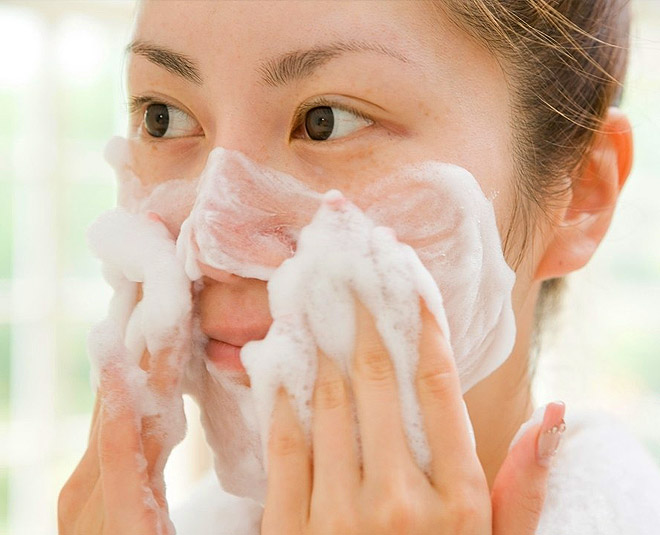 With an oily T-zone and dry cheeks, sensitive skin is particularly tricky to cleanse. Avoid products that are too harsh for your skin and strips the skin of its natural oils. Use mild products like gel that cleanse and moisturize your skin without being too harsh on your skin. Choose products that contain natural ingredients as they are often the best solutions.
Doctors suggest that using an exfoliating scrub twice a week, after the face wash, can prevent dirt and oil residue in the pores.
Right Way To Wash Face
Start by wetting the face with water and gently rub the face wash over the entire face to ensure proper cleansing. Rinse off with cold water. Next, apply the scrub to unclog pores and breakdown the sebum that has settled on your skin. Buy KHADI Apricot Face Scrub here at a discounted price of Rs 175. Pat the face dry and secure your skin with a toner.
For more advice on taking care of your skin, check out our website HerZindagi.com.