We Indians use a slew of spices when it comes to preparing a dish. Other than turmeric, cumin, star anise, etc, one more common ingredient is curry leaf. Added mostly in south Indian delicacies, these increase the flavour of the food like no other element.
They are not just great to add an extra tang to the dishes, curry leaves are simply packed with so many beneficial elements that they can help fight beauty issues. If you are tired of your knees and elbows looking dark and absolutely dull, here are curry leaves home remedies to help you out.
Curry Leaves Pack To Lighten Dark Knees & Elbow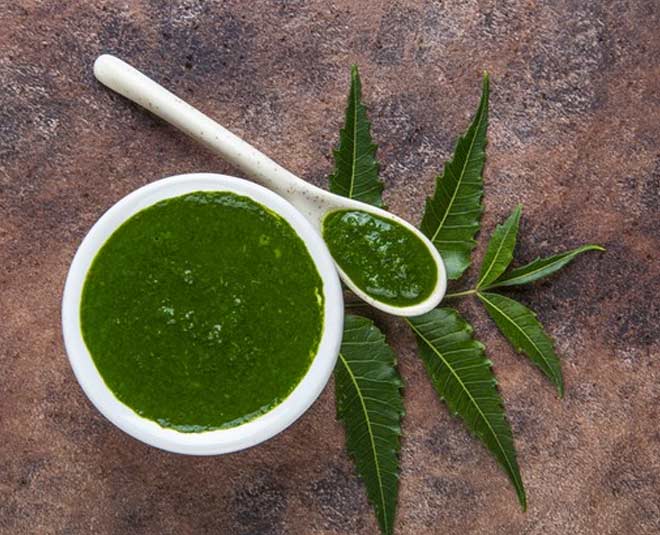 Ingredients
8-9 curry leaves
2 tablespoons lemon juice
Steps
Take a mixer grinder, add curry leaves and grind well.
To achieve paste consistency, add lemon juice in it.
You can also add, 2-3 drops of rose water if you like.
Once done, take out in a bowl. Use a brush to evenly coat your knees and elbows.
Leave for around 10-15 minutes.
Once done, exfoliate using the applied mixture for 30 seconds.
Rinse it off with normal water.
If your skin feels dry, apply moisturiser.
The next step is to apply this another curry leaves home remedy to smoothen your skin. Besides removing dark patches from the knees and elbows, you also want them to appear soft and smooth, just like other parts of your body. So, to achieve that here's what you need to do!
Curry Leaves Pack For Smooth Skin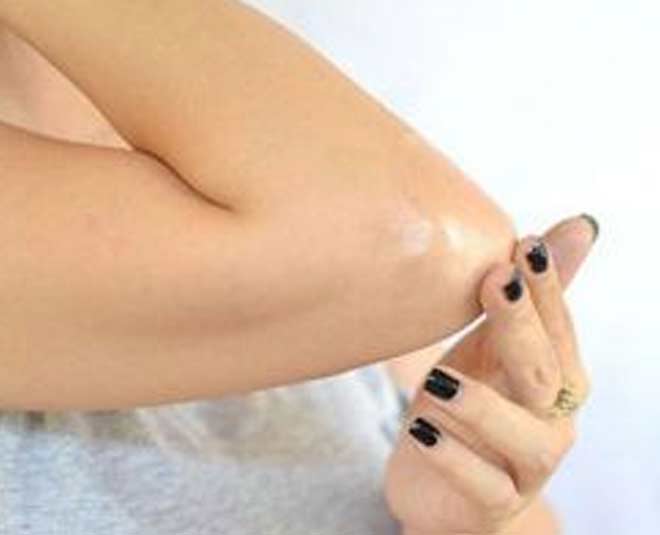 Ingredients
8-10 curry leaves
¼ cup of extra virgin oil
Steps
First, make curry leaves paste by grinding the leaves in the grinder.
Take it out in a bowl, and add olive oil while constantly mixing it.
Once done, use your hand to rub it on your skin.
Let it sit for 15 minutes. Use a microfiber cloth to clean your knees and elbow.
If you wish, you can also use rose water to clean.
Benefits Of Using Curry Leaf Homemade Packs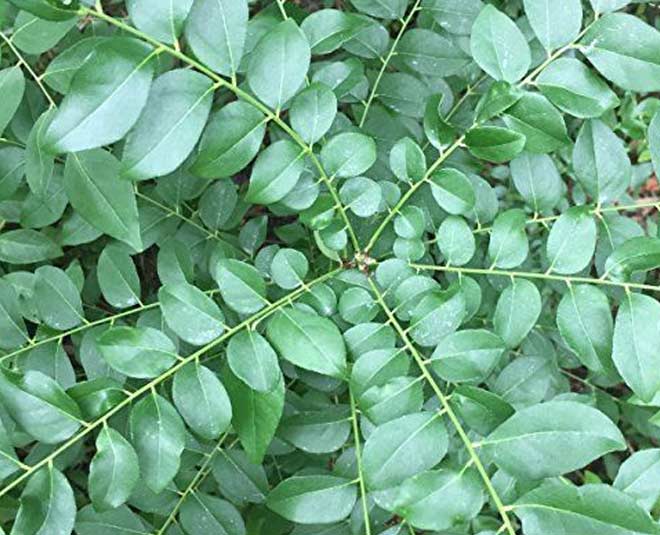 Skin Lightening
Curry leaves are nothing less than a blessing for skin, as it has so many nutrients which can lead to various benefits. the foremost among them is its ability to lighten the complexion of the skin. When you add it with bleaching agents like lemon, the goodness of both protects and enhance the quality of the skin as they are both rich in antioxidants.
Helps To Fight Acne
The last thing anyone wants on their skin are acne marks (how to get rid of acne marks). While you should embrace what you have in the best possible way, there's nothing wrong with trying skin-friendly methods to look flawless. Curry leaves have vitamins that can fight against acne-causing bacteria. Also, mixing it with lemon and olive oil can further help in fading out scars.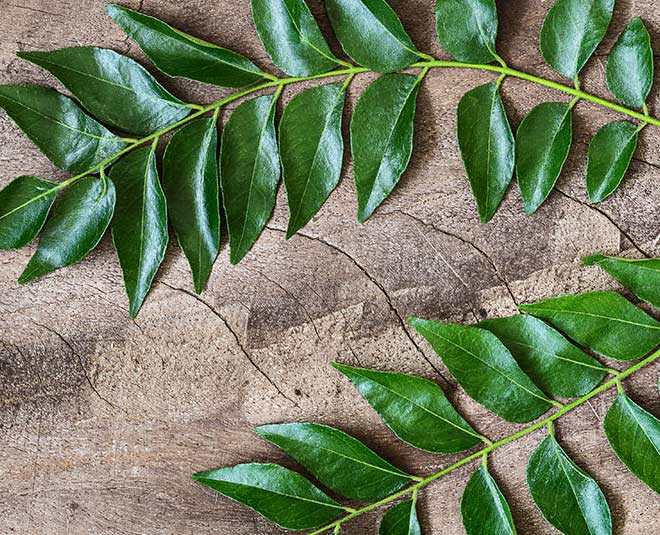 Don't Miss: Try Expert-Suggested Top Remedies To Make Your Face Look Less Puffy During The Wedding
Keeps Skin Healthy
There is nothing as beautiful as robust, glowing skin (foods for glowing skin). Even the makeup starts looking better on the skin that has a natural radiance. To maintain or achieve that curry leaves can help, as their richness of essential nutrients nourishes dry skin, bringing in the extra glow for flawless looking skin.
Don't Miss: This Guide Will Help You Use Dhaniya Or Coriander Leaves For Skin
Do let us know how the curry leaves packs helped you by commenting on our Facebook page. Stay tuned to HerZindagi for more such stories.
Picture Courtesy: Pinterest, Freepik