Everyone who follows Hina Khan religiously on social media knows that the actress is quite active on YouTube and keeps sharing a lot of home remedies with her fans on the portal.
It is winter season and our very favourite Hina Khan took to her YouTube channel to share some quick skincare tips with her fans. Well, if you have been wondering what is the secret to Hina Khan's flawless skin then these quick tips might help you.
Hina Khan in her video shared 4 quick tips that she thinks help keep the skin healthy and flawless during the winter season. Read on to know more.
Moisturise
Our skin tends to get dry and flaky during the winter season. Hina Khan shared that it is essential to moisturise the skin with a good moisturiser that prevents it from getting dry and flaky during the chilly season.
Moisturise hydrates your skin in the winter season and prevent any itchiness, stiffness, or outbreaks on the face. It is best to choose a moisturise which comes with natural ingredients and meets the needs of your skin type.
Don't Miss: Hina Khan Just Taught Us How To Nail Her Signature No-Makeup Look
Drink Lots Of Water
Hina Khan shared the secret to healthy skin during winters is drinking gallons of water. Drinking water is not just great for your skin but your overall body functioning too.
During winters, we all tend to drink less water and this makes our body dehydrated. This further starts to show on our skin. Drinking water during the winter season keeps your skin hydrated and prevent your skin from getting dry and dull.
Don't Miss: Hina Khan's 3-Step Beauty Routine For Young-Looking, Beautiful Skin
Cleanse And Exfoliate
Wishlist actress Hina Khan shared that it's important to cleanse and exfoliate the skin to keep it healthy and glowing. Cleansing helps in washing off any dust, dirt, and impurities accumulated on your skin with time. Exfoliation, on the other hand, involves clearing of the dead skin cells, blackheads, and whiteheads which make your skin look aged.
Sheet Masks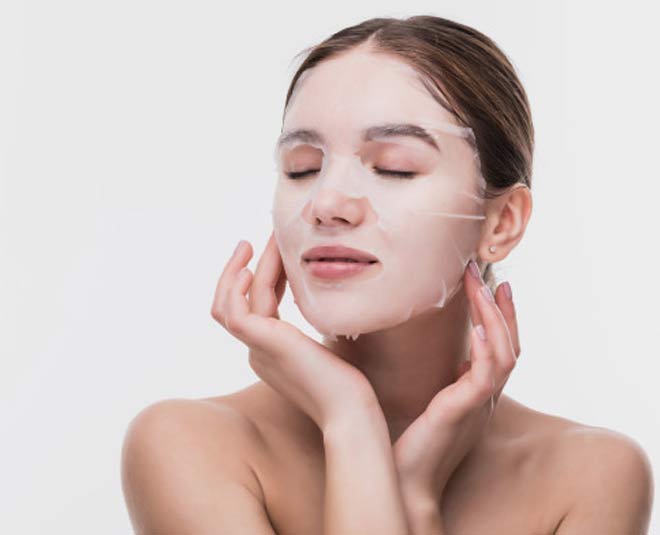 Hina Khan shared that she is a big fan of sheet masks and uses them whenever she gets time at least once or twice a week. She also shared that there are days when she uses a sheet mask on the go while in the car.
For those who don't know, sheet masks are thin sheet which is soaked in a serum or a nutrient-rich gel. These masks are easy to use and leave your skin hydrated and glowing instantly. Sheet masks make a great skincare product to use especially during the winter season because they give your face the much need moisturisation. The vitamins and minerals present in the masks improve the health of your skin.
The best thing about using a sheet mask is that it comes in handy and can be used just anytime. All you need to do is apply it on a cleanse face, keep it for a few minutes and peel it off. After peeling the mask off, make sure you massage the leftover serum on the face with your fingers. It is recommended to not wash your face immediately after using a sheet mask for the best results.
All these quick tips are easy to follow and we are sure these will help you achieve healthy, soft, and glowing skin this season.
Do let us know what are your thoughts on Hina Khan's quick winter skincare tips. For more stories from Hina Khan, stay tuned!