Expert Tips On How To Get Rid Of Greasy Roots, Frizziness, Itchy Scalp During Summer Season
Summers bring along a lot of common hair woes for everyone. Here is our expert sharing quick solutions for all of them.
The hot and humid season brings along a lot of hair problems. From greasy roots to itchiness, most of us face some hair issues or the other during the summer season. To combat these hair problems, we often turn to summer hair care products but not all of them work for us.
We recently had a quick chat with Heena Dalvi, National Technical Head - Hair, Godrej Professional, and asked her to share some tips, tricks and home remedies to tackle common hair problems. Read on.
Greasy Hair Roots
Greasy hair roots are one big issue we all face during the summer season. The result? We end up washing our hair almost every other day which can be a task. We asked hair expert Heena Dalvi to share a quick remedy to treat greasy hair.
"One of the easiest remedies is using a good quality dry shampoo. It will instantly freshen up your roots. You can also use talcum powders. They work well on oily hair roots. Just make sure you brush your hair nicely after applying it. They help in absorbing all the excess oil on your scalp," the expert said.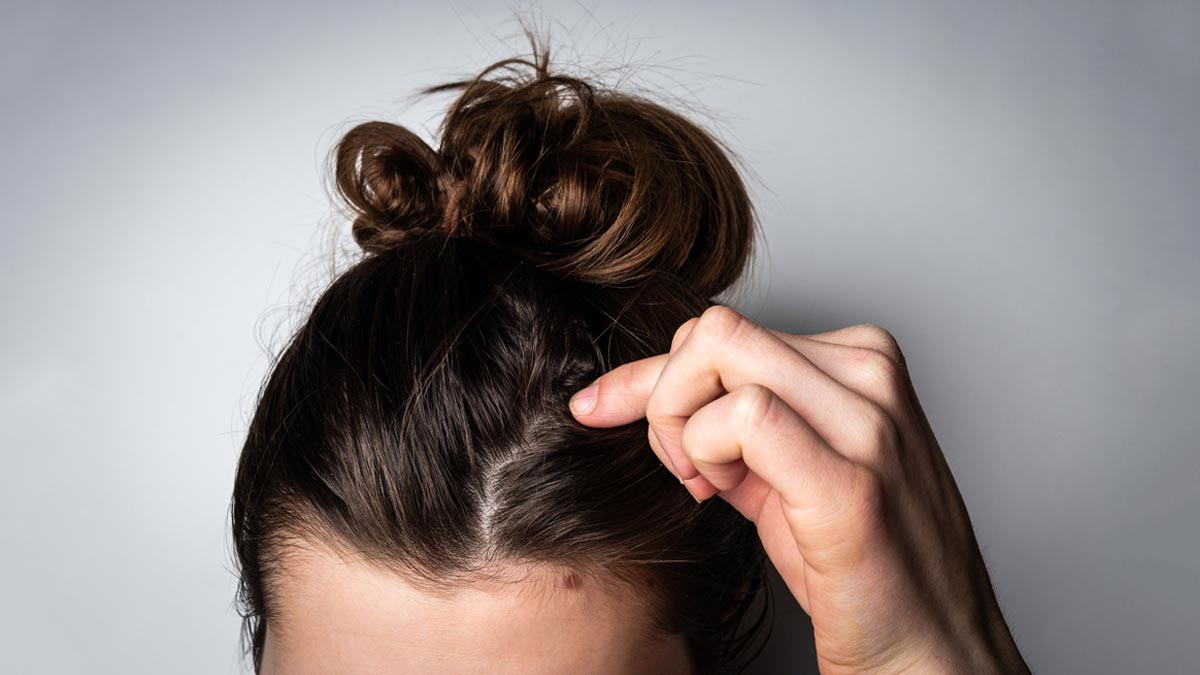 The expert further shared that a lot of people have a habit of keeping their hair tied all day long. This can also lead to greasy roots. One should let their hair breathe through the day.
How Often To Wash Hair?
One common question related to hair is 'How often should we wash our hair', especially during the summer season because a lot of us fear that washing hair everyday might lead to issues like hair fall and breakage. But is it true? We asked the expert.
Heena Dalvi said, "The natural oils in our scalp secrete after at least 24-48 hours after a hair wash. So, I suggest you wash your hair every 2 days. Washing hair with a strong shampoo everyday can lead to scalp dryness. It is thus important to also use the right hair shampoo. You can use shampoos which refresh your scalp, a shampoo with an ingredient like menthol will do wonders."
"A lot of women think that since the scalp is quite oily during the summer season, using a hair conditioner isn't necessary. However, that's not the case. Our hair needs good conditioning during the summer season too and one must not skip using a hair conditioner," the expert added.
Don't Miss: DIY Hair Masks For Itchy Scalp
Frizzy Hair
Due to heat and humidity, a lot of us suffer from hair frizz. We asked the expert to share some tips for the same. She said, "Clean the scalp well and if you oil your scalp then you should completely stop during the summer season. Use the right shampoo and conditioner. Make sure you don't condition your hair in excess as it can lead to frizziness. Let your hair breathe, keep them open once in a while. Make sure you use the right hair shampoo and conditioner and control hair frizz."
Don't Miss: What Is Hair Botox? Here's A Step-By-Step Guide!
Hair Colour Fading
The sun and sweat ruin the fresh salon hair colour. We asked the expert how we can prevent our hair colour from fading quickly during the summer season. She said, "Exposure to the sun and over-washing your hair will lead to hair fading quickly. Use a colour safe shampoo and conditioner which lock your hair colour. Use sulphate and paraben-free hair products as they lock hair colour. Using a leave-in product can help protect your hair colour from fading," the expert said.
Dryness And Itchiness
Summers bring along a lot of issues for women with dry scalp. The harsh sunlight makes hair dryer and scalp itchy. To treat itchiness, the expert shared that a lot of women feel that since their scalp is dry, they don't need to wash their hair frequently. However, this leads to the build-up of dead layers on the scalp which further increases itchiness and dryness.
Styling Thin Hair
Women who have thin hair often find it challenging to style their hair during the hot summers because they get sticky soon after washing. We asked the expert to share some quick tips for women with thin hair.
Don't let your hair dry naturally. Use a blast hair dryer to dry out your hair. This will add some volume to your hair and make it easier for you to style them.
An easy hairstyle for women with thin hair is a top knot. On days your hair feels sticky, just take your hair in a top knot, using a mild hair spray set all the flyaways and secure the knot with a bobby pin.
If you missed watching the interaction on our Instagram, watch it here -
View this post on Instagram
We hope these tips help you treat your common hair problems. For such expert tips and tricks, stay tuned!