The festive season is quickly approaching which means it's time to dress up and put our best fashion foot forward. So, if you are planning to wear a low cut dress, or a saree and want to team it up with a backless blouse, there are few things that you should follow.
The Magic Of Massage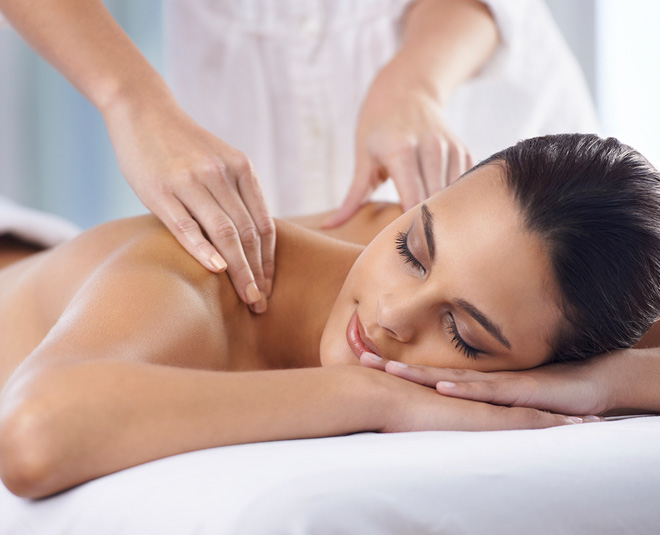 For a flawlessly glowing back, daily apply oil on your back. Use oils like almond, olive, lavender, and jojoba as they are amazing for moisturizing, softening and giving you a gorgeous shine!
Scrub, Scrub!
This first and foremost step is to get rid of dead skin by removing the layer of dead skin cells by exfoliating or scrubbing.
Waxing To Your Rescue!
It is essential that you wax your back. Waxing your back will clear it of the hair and make it look clearer and smoother. Also, this process will solve half of your problem.
Time To Take A Hot Shower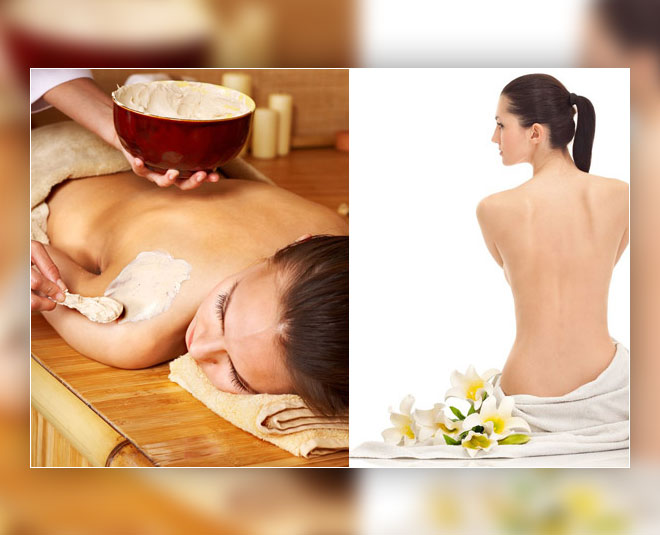 Another easy way to get rid of dead skin cells is by taking a hot shower before exfoliating. You can also take steam for 10-15 minutes to unclog your pores and get rid of dirt.
Home Remedies
Milk And Turmeric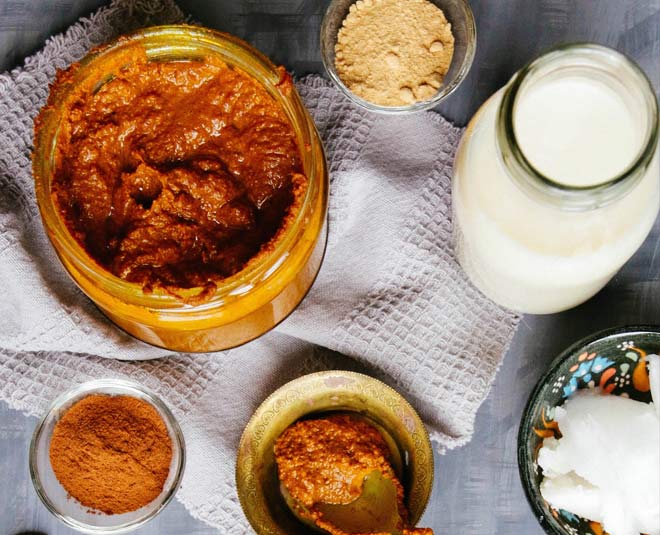 A natural moisturiser, milk cream (malai) has numerous skin benefits. Apart from moisturizing and nourishing your body, milk cream also removes dead skin and gives a radiant glow to your skin. For smooth and glowing skin, take malai, turmeric powder, and gram flour, and get smooth, sexy back with these natural ingredients.
Simply, mix 1 tablespoon of malai with 1 tsp of turmeric powder and 1 tsp of gram flour. Apply this mixture on your back and let it dry. Wash it off with lukewarm water.
Don't Miss: 5 All-Natural DIY Body Wash For Smooth And Radiant Skin
Lemon Mask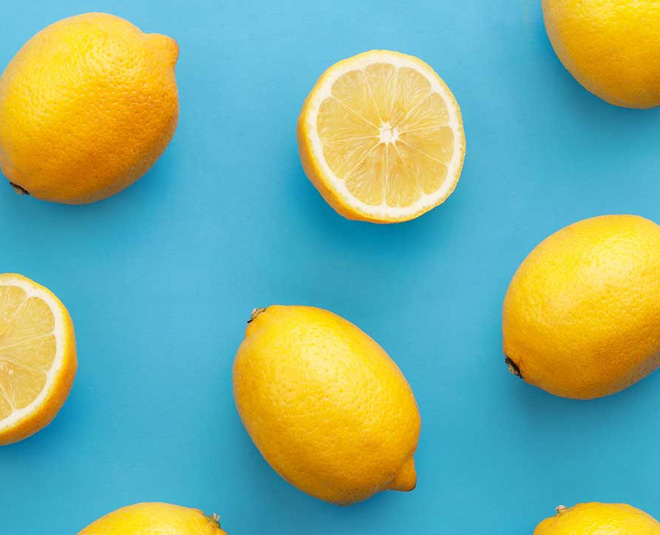 Want to lighten the stubborn skin on your back? Just rub some lemon juice on it regularly. The citric acid present in lemon juice heals dark patches and lightens the skin. Which is why lemon juice is the best remedy when it comes to skin brightening.
Rice Flour And Honey
Honey is known for its beauty benefits. Whether its a skin problem or a frizzy hair, honey is your one-stop solution. To prepare this magical remedy, start off by mixing one tablespoon rice flour with one teaspoon of honey. Add a few drops of olive oil or jojoba oil in this mixture and make a smooth paste. Rub this paste all over your back and leave it for up to 10 minutes before you wash it off.
Tamarind Pulp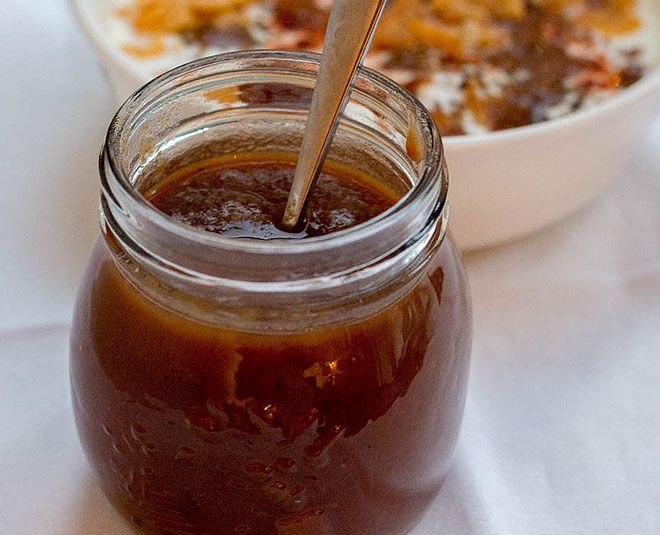 Another effective way to get rid of a dead skin cell is by rubbing tamarind pulp on your back. Tamarind is packed with antioxidants, fiber, and vitamins which can remove the impurities from your skin. To prepare this paste, mix one tablespoon of tamarind pulp with 2 tbsps of gram flour and 1 tbsp of honey. Apply this paste all over your back. Leave it for around 15-20 minutes and then rinse off with lukewarm water.
If you've any remedy rolled up your sleeves, share it with us on our Facebook page and stay tuned to HerZindagi for more such articles.