On a look out for a good charcoal face wash, I tried the LCC Ultimo Blends Charcoal Face Wash for Whitening & Detoxifying for a week (alternate day) and here is my take on it.
Claims
VLCC Ultimo Blends Whitening & Detoxifying Charcoal Face Wash is a concoction of 100% pure activated charcoal, Moroccan lava clay and essential herbs and oils. It draws out impurities as well as nourishes and repairs the skin. Powered by pure activated charcoal for pulling out deep settled toxins and dirt settled on account of exposure to urban pollution (fumes, hydrocarbons, tobacco and sun radiations). Exotic Morracan Ghoussal Clay is rich in is rich in magnesium, silica, potassium and calcium which help to nourish your skin, absorb excess dirt & oil, as well as extract impunities from the skin. Special essential oils treat spots and give even skin tone.
Ingredients
Activated Bamboo Charcoal: Draws bacteria, toxins, chemicals, dirt, oil, and other micro-particles to the surface of the skin.
Cinnamon Bark Extract: It acts as a purifying agent, derma-protector and sebo-regulator for acne-prone and oily skin. It combats the bacterial proliferation and stimulates the immune defenses.
Enantia Chlorantha Bark Extract: It assists in regulating sebaceous gland secretions by inhibiting 5-alpha-reductase enzyme activity while scavenging free radicals. It also helps eliminate excess oil, firm and tighten the skin.
Sulfora White: It is a liposomal preparation of garden cress sprout extract, which helps to activate the skin
Packaging
It has matte black plastic tube with a sturdy cap. It has all the ingredients mentioned on the back of it which is one good thing as many brands do not do so.
My Experience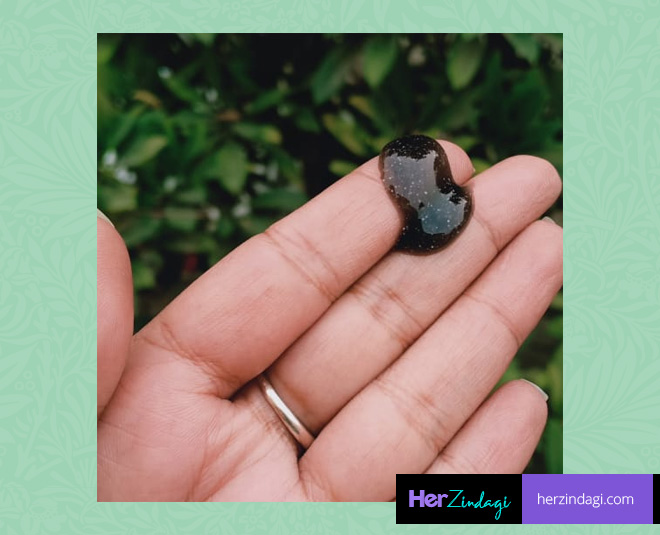 I have always been curious about charcoal face washes since the time the rage of this ingredient began. After using this face wash for three alternative days, I realised that it sure does suck out the dirt and pollution, leaving my skin squeaky clean. It is a little runny in consistency but has glowing white particles which are little micro beads. So this more like a scrub. A little oes a long way and it actually suits all skin types as I have dry skin and it was fine for me and my mother has oily skin and it worked perfectly well for her as well.
Pros
Affordable
Travel-friendly
Little goes a long way
Contains 100 % pure activated charcoal
Has the goodness of clay and herbs and oils
Paraben-Free
Sulfate free
Cons
Don't Miss: HZ Tried & Tested: Plum Bright Years Under Eye Recovery Gel Detailed Review
My Verdict
It is a good charcoal face wash that will last you for a while as it should be used alternate day and not every day because of the scrubbing beads. Hydrate with a layer of face mist and then a face oil or face cream, depending on your skincare routine.
Price
Buy VLCC Ultimo Blends Charcoal Face Wash for Whitening & Detoxifying here.
Rating
4.5/5