Just like our body types, we also have different lengths, texture, colour and type of mane. While one may have short straight hair, others may be blessed with oily wavy tresses. Hair type impacts a lot of things, from the type of shampoo you apply to the kind of combs you use. Hence, it is significant that you get it right.
You must be thinking, how can one get their hair type wrong, as it depends on the appearance of the mane. Well, in maximum cases you can identify the type of your hair right just by looking at it. But, in some cases, girls get it wrong. This may happen due to many reasons, one of them being using the wrong hair products.
If you have ever speculated that you might have got your hair type wrong, here are a few hints that will assist in identifying if you actually have a curly mane. Read on to find out!
Your Hairline Is Packed With Different Kinds Of Hair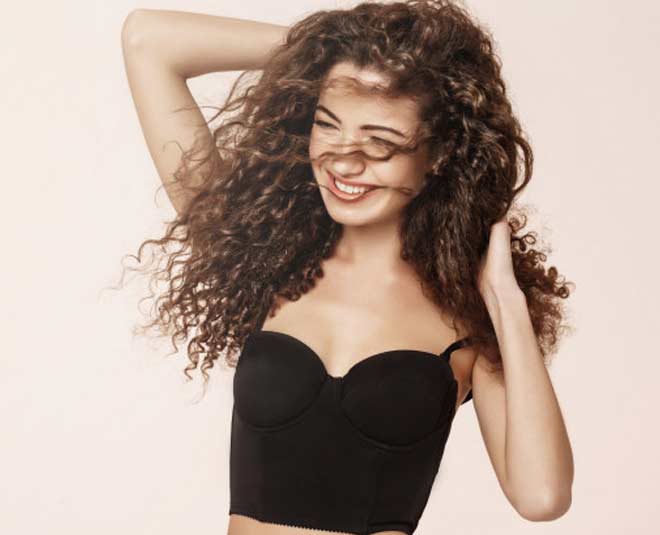 If you think that having different types of hair all at once is normal, then lets us break this to you, it is not. You may have various lengths of mane, but not type. If on your hairline, you see everything and anything from wisps, baby curls, baby hair, stray hairs, frizzies, fresh growth, tendrils, new growth, etc, this is a clear sign that you don't have straight, wavy or any other kind, but beautiful natural curly mane.
Uneven Volume Distribution
If you have not paid attention to this detail, it is time that you do. One of the most significant signs of having curly mane is that you have uneven hair growth. While at some places you will see way too many hair strands, at other spots, it will feel light and blank. So, check carefully for that crazy bedhead, and giant unmanageable poofs, along with cowlicks as a hint that you have naturally curly hair.
Uncontrollable Mane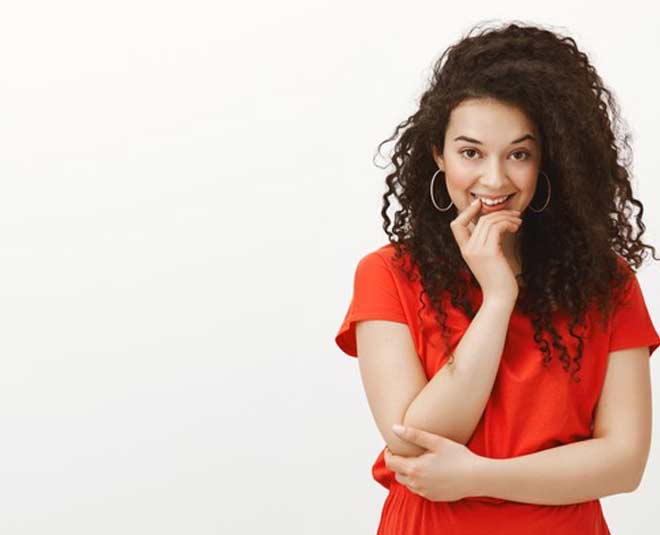 If you are someone who simply can't manage her tresses because they are extremely unmanageable, this again is a sign that you might have curly hair. Check your mid midsection, if the hair is slightly curly in that portion. This probably is making your hair so uncontrollable. Your curls may also begin from an inch away from your scalp.
Fizziness Is Common For You
If you also think that frizzy hair (serums for frizzy hair) is common, then this is not the case. Every time you wash your hair, it automatically becomes frizzy? No matter how many smoothening products you apply, this may keep on happening if you have a curly hair type. The best way to resolve this issue is to identify what you got and use the right products to enhance its beauty.
Don't Miss: Everyday Tips For Curly Hair Maintenance You Definitely Need
Occasional Waves & Occasional Curls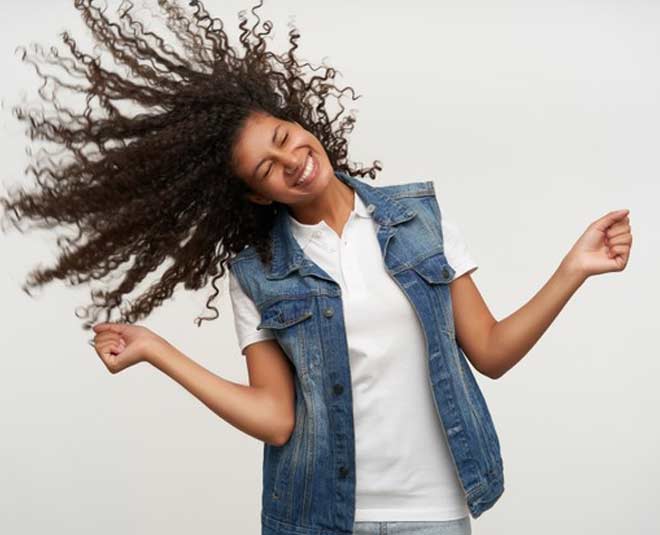 Your hair strands are not supposed to have mood swings (foods to deal with mood swings). It should have those days, wherein they feel like switching between curly and wavy. If this has been happening with you, this is a good enough sign to look for exactly what is your hair type. You might not find complete curly locks but look for the strands that are hidden under the volume.
Don't Miss: HZ Tried & Tested: True Frog's Shampoo For Curls With Flax Seed, Beetroot Extracts Detailed Review
Do let us know what did you find out after checking your hair out by commenting on our Facebook page. Stay tuned to HerZindagi for more such stories.