We all wish for a spotless skin but be honest, do we give it the attention it deserves? For a healthy looking, clear anf glowing skin, we need to follow a good skincare routine, consume a nutritious diet and stop following any skincare practices which can end up sabotaging our skin.
Often, we unitentionally follow some beauty mistakes and they take a toll on our skin. The result? Skincare issues like acne, dryness, irriration, pigmentation among others.
We spoke to Arthi Raguram, Skincare Expert and Founder, Deyga Organics and asked her to share some common beauty mistakes we should completely avoid for a healthy skin.
Removing Makeup With Cleansing Wipes
A lot of us resort to cleansing wipes for removing makeup after a long hectic day because who really has the time to follow a proper skincare routine. Right? While cleansing wipes may give you the feeling of clear skin, they do not necessarily remove the makeup completely but only smear the dirt and bacteria further into the pores. One must cleanse their skin with a gentle cleanser to remove the makeup and further follow with a moisturiser. One can also follow double cleansing method to avoid clogged pores and breakouts.
Not Using Sunscreen Indoors
Do you skip using sunscreen while indoors or on a cloudy day?? Well, you shouldn't. The sun rays reflecting on you from the windows or UV-rays emitting from your electronic devices can be detrimental for your skin if you are not using adequate sun protection. Skipping sunscreen can lead to premature signs of aging, parched skin, dull areas with discoloration, dark spots, etc. So slather on some suncreen all the time, be it indoors or outdoors.
Using Harsh Face Scrubs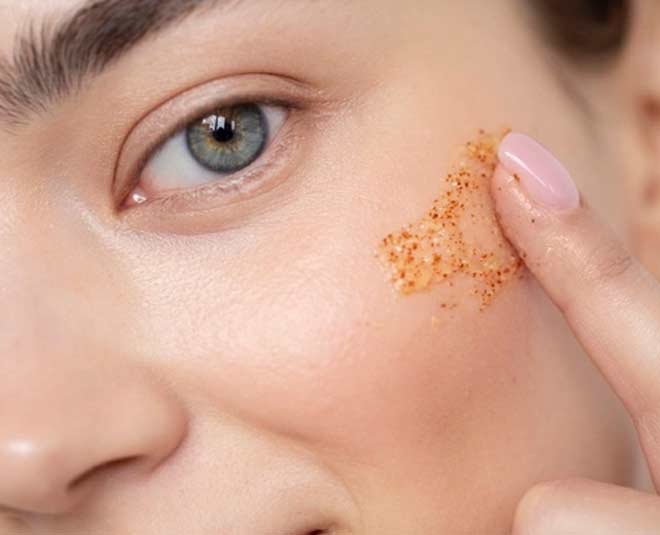 Exfoliation is crucial to remove the dead skin cells which accumulate on our face over time. However, using a harsh face scrub can lead to microtear damage which can further make our skin more vulnerable to sun damage and pollution. The expert said, it is essential to use mild scrubs or exfoliant peels containing alpha-hydroxy acids, beta-hydroxy acids, glycolic acid etc. to gently remove dead skin cells and reveal fresher and healthier skin underneath it." She further shared that one must avoid over-exfoliating your skin as it can strip away the skin's natural oils and glow.
Rubbing Eyes To Remove Mascara
A lot of times we end up rubbing our eyes too hard to remove the eye makeup but this practice should be completely avoided. This can make the lashes tear out and also lead to the formation of fine lines around the eyes. Instead of rubbing, one must use a gentle oil based makeup remover to wipe away any makeup around the eyes then follow with normal water rinse.
Don't Miss: Make A Switch To Clean Beauty By Following This Guide By Expert
Applying The Wrong Moisturiser
Moisturisers are crucial for our skincare because they help keep your skin hydrated and plump. However, while selecting the moisturiser it is important to check for its ingredients and then pick it according to our skin type. should make the right selection of moisturizers according to their skin type or skin conditions. For instance, if you have oily skin then you should opt for gel-based, or light moisturizers to control excessive oil production. Besides, make sure to immediately use a moisturiser within the first minute after cleansing your skin.
Popping Zits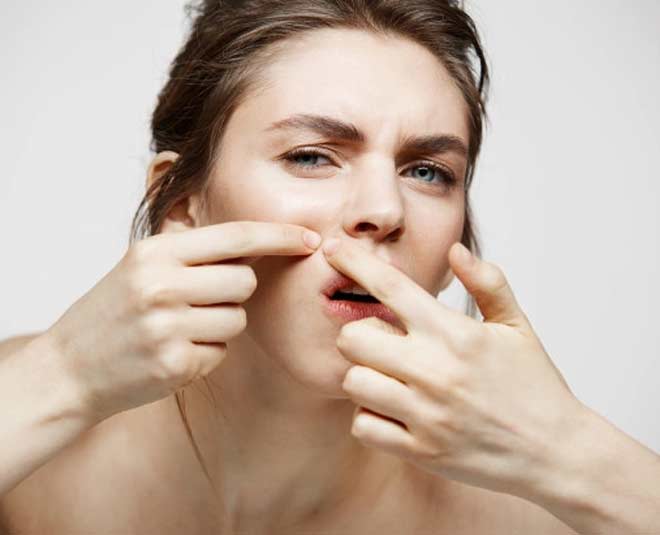 Squeezing or popping pimples is the worst thing you can do for your skin. Squeezing can push the dirt and debris down into your pores, leading to infections in the surrounding area and causing even more inflammation. Thus, it is best to treat pimples with topical medications consisting of salicylic acid or benzoyl peroxide to get rid of zit faster without any scars. For this, make sure you consult your dermatologist.
Don't Miss: Popular Home Remedies For Skin In 2021
Using Unclean Makeup Brushes
Unclean makeup brushes tend to accumulate dirt, bacteria, dirt, etc., which can enter the pores while you use them to apply products. Thus, one must clean their brushes more frequently to prevent skin problems.
If you have been making such beauty mistakes, stop right away! For more such beauty stories, stay tuned!
Did you like this article ?